Cassa Grove Apartments are coming to The Underline
More development is being announced along the future Underline.  Today's South Florida Business Journal announces a joint venture between three developers aims to build the Cassa Grove apartment building in the gateway to Miami's trendy Coconut Grove.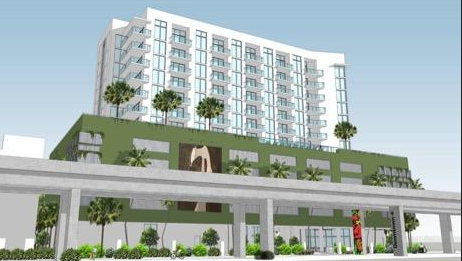 The application for the 116-unit project was recently filed with the city and is expected to be heard by the Urban Design Review Board on Oct. 5. It would rise on the 37,561-square-foot site at 2900 and 2940 S.W. 28th Lane — about a block from the Coconut Grove Metrorail Station.
"Cassa Grove blends into this new urbanism by providing a public plaza to access The Underline, Miami's unique new urban park running underneath the Metro from Brickell to Dadeland South, which runs adjacent to the project," said Tomas Possenti, an executive with MEC Development.