Indulge Magazine: Meg Daly Rainmaker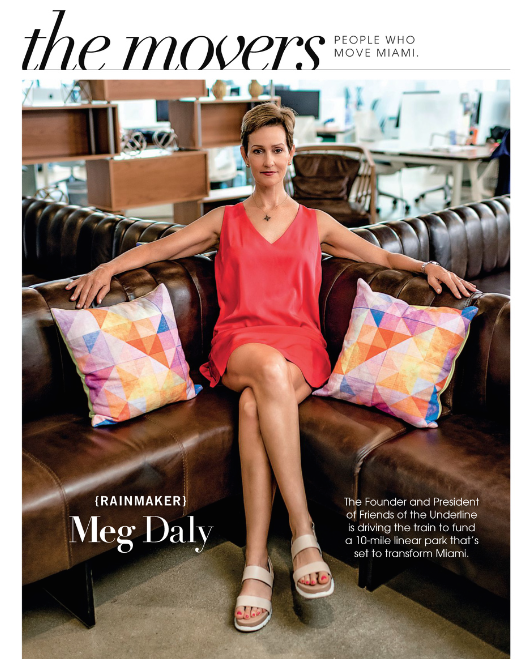 Thanks to Indulge Magazine for the gorgeous profile of Friends of The Underline Founder and President Meg Daly who is "driving the train to fund a 10-mile linear park that is set to transform Miami." It's appropriate that Meg was featured in the Gifts & Givers section because she works furiously, full-time, for free to give back to her community that has given her and her family so much.
"My family moved here in the 1960s so the Miami we see today is not the Miami they moved to.  They felt that Miami had this open structure that gave you the opportunity to believe in something. They instilled that mantra in me. Today my Dad continues to be an asset to the community, he's actively involved in The Underline by my side."
Read and learn more about the visionary behind The Underline here.