Atton Brickell Miami Donates $25,000 to Support The Underline
MIAMI, June 1, 2017 – The Underline, a planned project to transform the underutilized land below Miami's Metrorail into a 10-mile linear park, urban trail and living art destination, today announced a $25,000 donation from Atton Brickell Miami hotel.
The money will be earmarked for the "Brickell Backyard Hammock Trail" portion of the project adjacent to Simpson Park. The first phase slated for construction in Spring 2018, will include a series of park-like "rooms" for commuters that are tied together by a succession of parks and punctuated by trails for cyclists and pedestrians.
The 12-story Atton Brickell Miami overlooks Simpson Park and is located across the street from the planned project. The property is Atton Hotel's first and only U.S. flagship property and features 275 guest rooms and suites with views of Brickell's skyline and Biscayne Bay. The property also includes 5,000 square feet of meeting space, a rooftop pool with cabanas, a Vista bar with cocktails and tapas, a gym, Uva bar and a Peruvian inspired restaurant, Lima.
Once completed, The Underline 10-mile linear park, urban trail and living art destination, will be anchored on the north by the Miami River near Brickell Avenue and on the south end by the Dadeland South Metrorail Station. As one of Miami-Dade County Mayor Carlos A. Gimenez' priorities, the project is a public/ private collaboration between Miami-Dade Parks, Miami-Dade Transportation and Public Works and Friends of The Underline, a 501C3 non-profit organization.  The Underline will serve as an enhanced mobility corridor, designed to better connect communities, improve pedestrian and bicyclist safety, and promote a healthier lifestyle with accessible green spaces and park amenities for exercise, active transportation and relaxation.
The project will also have substantial economic impact by encouraging mixed use development along US 1, increasing property values, adding jobs and inviting adjacent businesses to activate and connect to it. In total, The Underline is anticipated to bring an additional $170 million in total economic output during construction and $50 million annually after completion and over $650 million in increased property values. The project is part of the county's Masterplan Greenway network that consists of 500 miles of trails and connected public spaces.
The Underline was recently selected as one Fast Company's world-changing ideas for 2017 and is a past recipient of the Knight Foundation's Knight Cities Challenge, a competition that seeks new ideas from innovators and how they plan to improve the future of their city.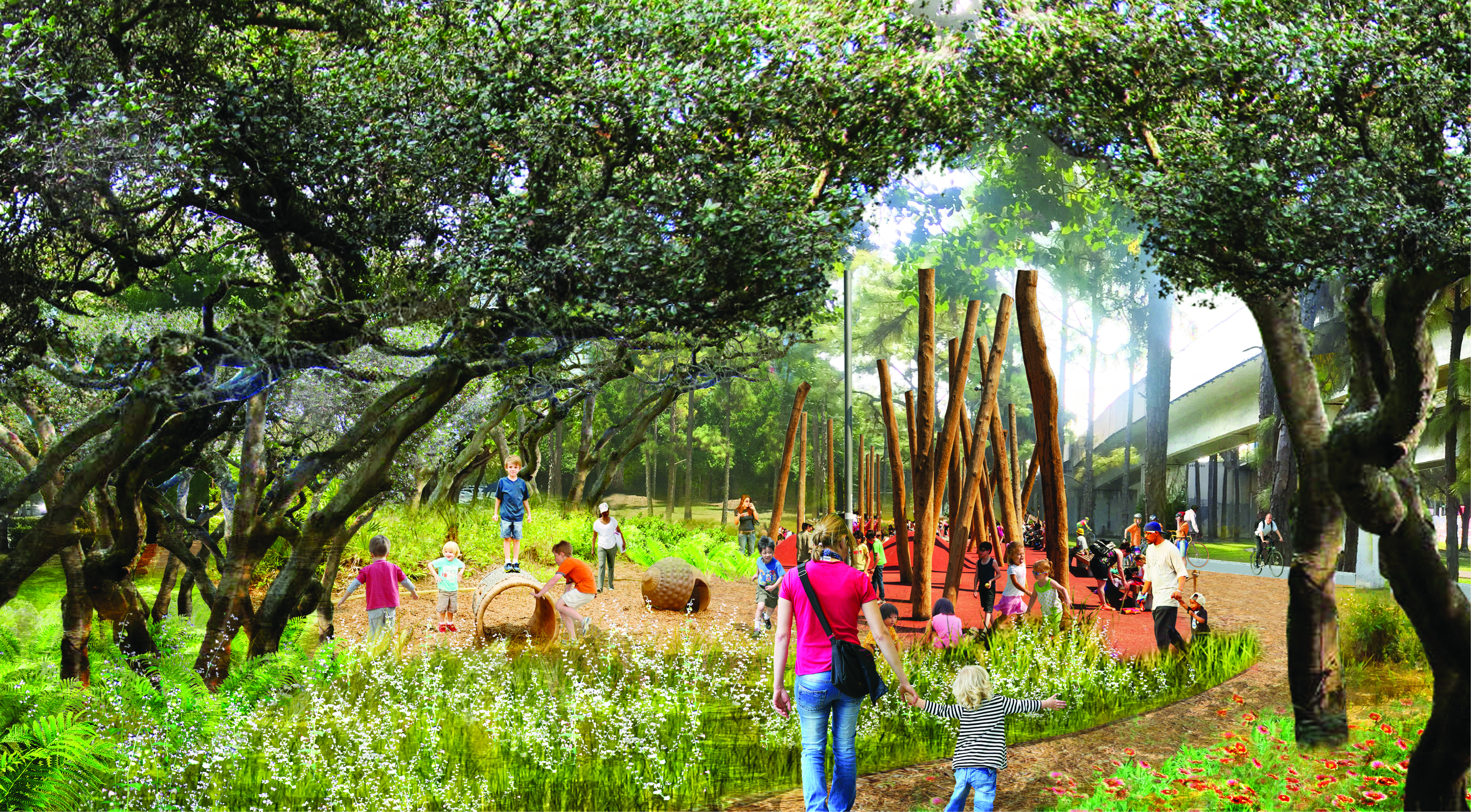 About Friends of The Underline: Friends of The Underline is a 501C3 non-profit organization advocating to transform the underutilized land below Miami's Metrorail into a 10-mile linear park, urban trail and canvas for artistic expression to create a safer, healthier, more connected, mobile and engaged community. The Underline will be open to all and serve all with amenities and art that will connect people to place and each other.  For more information visit www.theunderline.org and Like and Follow Friends of The Underline on Facebook, Twitter and Instagram @theunderlinemia.
About Atton Hotel: Founded in Santiago, Chile, in 2000, Atton Hotels is a Latin American hotel chain focused primarily on the business travel market, offering proximity to business areas with access to modern facilities and quality services at attractive rates. Atton Hotels currently owns, operates and develops hotels in Chile, Colombia, Peru and in its first US outpost located in Brickell, Miami. The brand opened its doors to the U.S. market, by way of Atton Brickell Miami hotel, attracted by the city's ties to Latin America and growing international business community.  For more information, please visit: www.atton.com