The Underline Commissions Health Impact Assessment to Improve Framework and Impact of Groundbreaking Miami Transit Project
Study conducted by Georgia Health Policy Center and funded by the Health Foundation of South Florida will be used to improve health and wellness outcomes
Miami, Fla. (June 7, 2017) – The Underline, a planned project to transform the underutilized land below Miami's Metrorail into a 10-mile linear park, urban trail and living art destination, is likely to have positive impacts on physical activity, social connectivity and traffic exposure, according to a recently completed Health Impact Assessment (HIA).
HIAs are a systematic process that use an array of data sources, analytic methods and input from stakeholders to determine the potential effects of a proposed project on the health of a population and make recommendations for managing and documenting those effects.  The Underline's HIA was sponsored by the Health Foundation of South Florida and conducted by the Georgia Health Institute. It provides a thorough look into the project's framework plan and how it could impact the health and wellness of Miami's surrounding communities.
Among the key takeaways, the study showed the project has a high potential to increase physical activity and social connections — two of the strongest protective factors against chronic diseases such as diabetes, hypertension and heart failure.   In order to realize its true potential, the HIA also determined priority recommendations that would help increase use of The Underline and decrease exposure to traffic related hazards along the corridor.  These included making sure there was appropriate pedestrian and bicycle access to the linear trail from surrounding neighborhoods, linking to transit, creating valuable programs and recreational features and designing useable trails combined with community and public spaces.
With these valuable findings from the HIA, The Underline's board of directors, partners and stakeholders will incorporate the learnings into future designs. The full HIA can be accessed by visiting www.theunderline.org.
Once completed, The Underline will be anchored on the north by the Miami River near Brickell Avenue and on the south end by the Dadeland South Metrorail Station. As one of Miami-Dade County Mayor Carlos A. Gimenez' priorities, the project is a public/ private collaboration between Miami-Dade Parks, Miami-Dade Transportation and Public Works and Friends of The Underline, a 501C3 non-profit organization.  The Underline will serve as an enhanced mobility corridor, designed to better connect communities, improve pedestrian and bicyclist safety, and promote a healthier lifestyle with accessible green spaces and park amenities for exercise, active transportation and relaxation.
The project will also have substantial economic impact by encouraging mixed use development along US 1, increasing property values, adding jobs and inviting adjacent businesses to activate and connect to it. In total, The Underline is anticipated to bring an additional $170 million in total economic output during construction and $50 million annually after completion and over $650 million in increased property values. The project is part of the county's Masterplan Greenway network that consists of 500 miles of trails and connected public spaces.
The Underline was recently selected as one Fast Company's world-changing ideas for 2017 and is a past recipient of the Knight Foundation's Knight Cities Challenge, a competition that seeks new ideas from innovators and how they plan to improve the future of their city.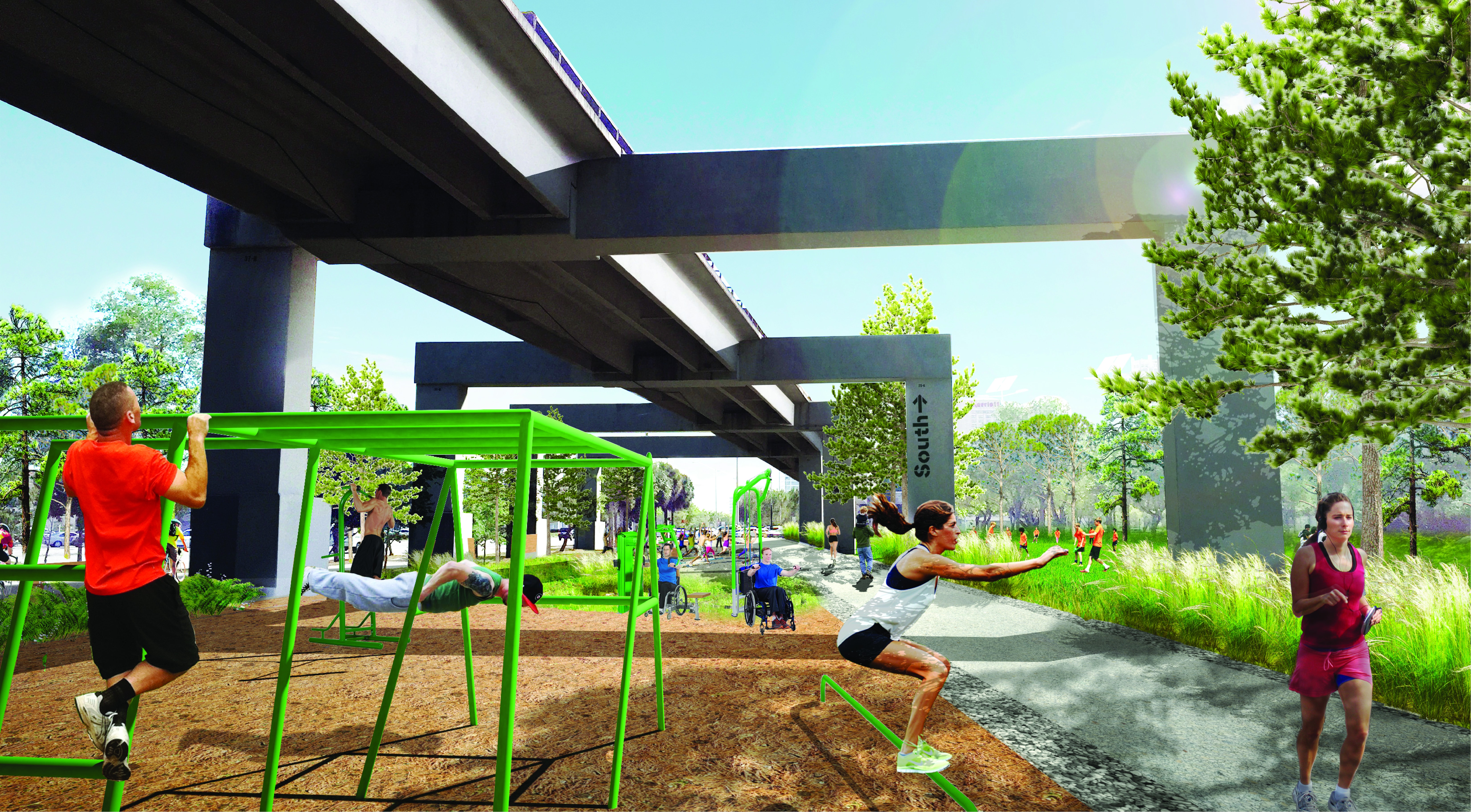 About Friends of the Underline: Friends of The Underline is a 501C3 non-profit organization advocating to transform the underutilized land below Miami's Metrorail into a 10-mile linear park, urban trail and canvas for artistic expression to create a safer, healthier, more connected, mobile and engaged community. The Underline will be open to all and serve all with amenities and art that will connect people to place and each other.