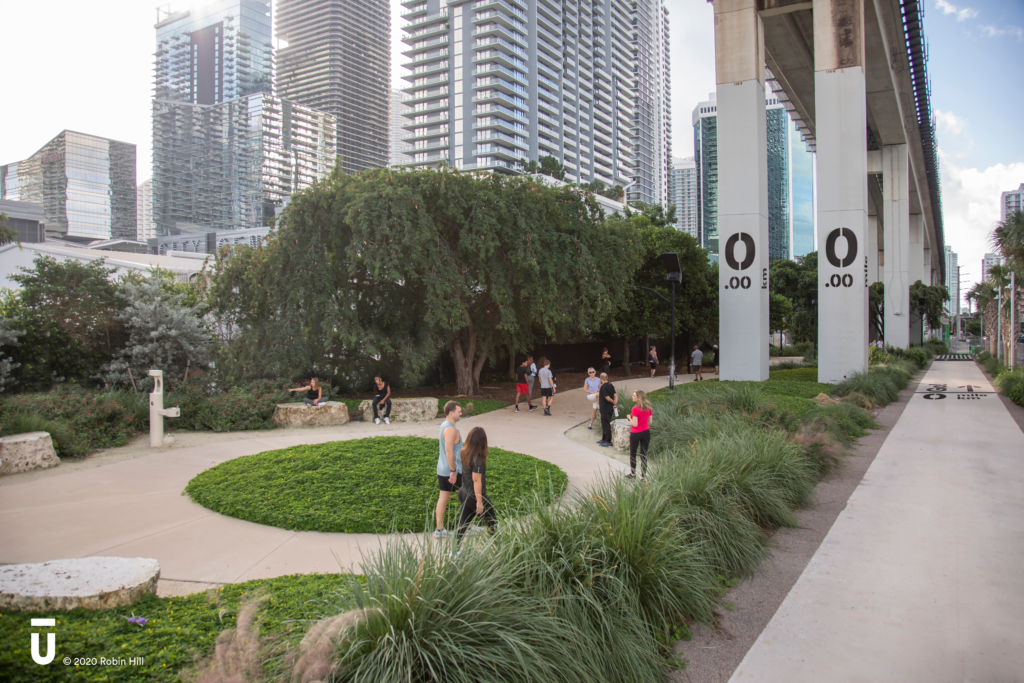 This holiday season, show love to your city and your family and friends by gifting them with a unique Underline experience. Opening early 2021, an Underline experience offers the most memorable gift that is not under your tree.

$25
Bring some magic to your Zoom calls with a delightful set of Underline Brickell Backyard images taken by renowned local photographer, Robin Hill.

$100
Discover nature and art on The Underline with a socially distanced tour of the Brickell Backyard given by senior staff.

$250
Enjoy a behind-the-scenes private and socially distanced tour of the first half-mile in Brickell with Founder and CEO Meg Daly.

$1000
Be among the first to enjoy a unique set of limited-edition ping pong paddles and a designated hour of private play on one of The Underline's artist commissioned ping pong tables.

$5000
Savor a private dining experience at our 50-foot communal dining table for a truly authentic Miami experience for your corporation or your family (food not included).

$10,000
You can have your very own native tree on The Underline! You or your honoree will be memorialized on a marker in the park.

$50,000
Relax on two Oolite boulders nestled in our urban oasis. Each set of two seating arrangements comes with signage in the park.