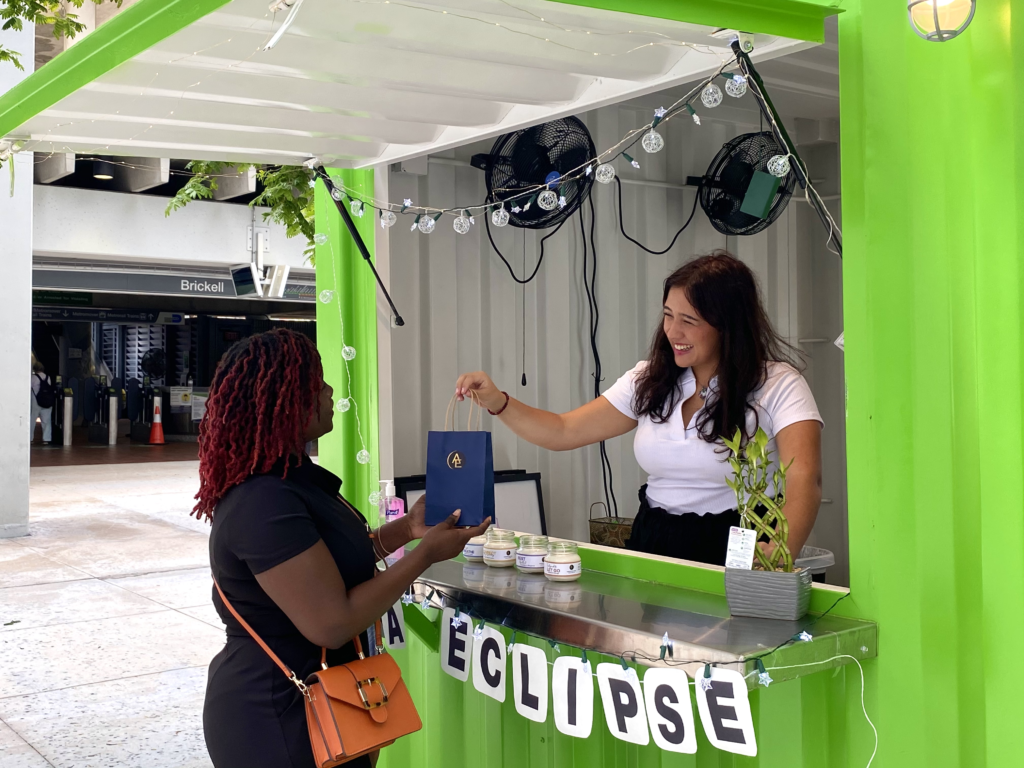 Aurora Eclipse Candles – Ana Maestre, Coral Gables Sr. High
Aurora Eclipse Candles makes hand-made aromatherapy candles with natural essential oils and bracelets with empowering and positive messages. Everything we sell is made from our home for your home and comes from my heart to connect to your soul's heart. Our mission is to spread love and kindness to the world by connecting through hand-made products. We feel deeply about the products we make and hope that our customers experience a deeper appreciation of themselves which will make them happier mentally, physically and spiritually.
📍 You can find Aurora Eclipse Candles at The Underline's Kiosk in Brickell Backyard's Promenade in front of the North Entrance to the Brickell Metrorail Station. This is the address to the Brickell Metrorail Station: 1001 SW 1st Ave, Miami, FL 33130
💲Payment Method is Cash Only 💵.
Aurora Eclipse Candle's Hours of Operations:
🗓 Sundays | 🕘 10 AM to 2 PM
• June 20th and 27th
• July 11th and 18th
• August 1st, 8th, 15th, and 22nd
🗓 Sundays | 🕒 3 PM to 7 PM
• July 25th
💡 For the entire Budding Entrepreneurs most up-to-date weekly schedule please visit our events page here.
📲 Follow Ana's entrepreneurship journey and updates on Instagram at @AuroraEclipseCandles and on Tiktok at @AuroraEclipseCandles. 💚
📩 For more information on Aurora Eclipse Candles email: auroraeclipsecandles@gmail.com 💚
✅ To connect with The Underline team please fill out our community comments form here.
•••⁠•••⁠•••⁠
🔗 Click here to learn more about the Budding Entrepreneurs at The Underline program!
•••⁠•••⁠•••⁠