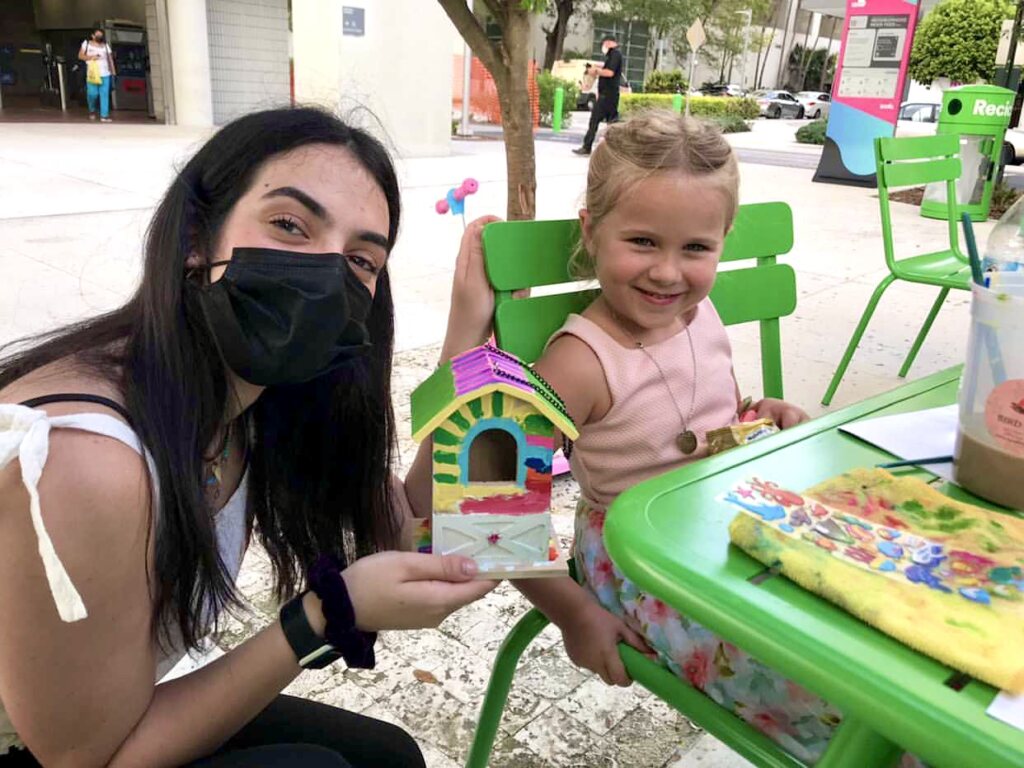 Bird Box | Delfina Incani, Law Enforcement Officers Memorial High School
Bird box gives kids the opportunity to help and learn more about nature in a fun and eco-friendly way. Each recycled Bird Box package includes an easy to assemble birdhouse, box paint and brushes, two little bags of bird food, and coco bedding with tips to create and locate the next. Our goal is to give kids a fun and creative activity while building a responsible and respectful relationship with nature.
📍 You can find Bird Box at The Underline's Kiosk in Brickell Backyard's Promenade in front of the North Entrance to the Brickell Metrorail Station. This is the address to the Brickell Metrorail Station: 1001 SW 1st Ave, Miami, FL 33130
💲Payment Method is Cash Only 💵.
Bird Box Candle's Hours of Operations:
🗓 Sundays | 🕒 3 PM to 7 PM
• June 20th
• July 18th and 25th
• August 8th, 15th, and 22nd
🗓 Mondays | 🕒 3 PM to 7 PM
• June 21st and 28th
• July 5th
💡 For the entire Budding Entrepreneurs most up-to-date weekly schedule please visit our events page here.
📲 Follow Delfina's entrepreneurship journey and updates at Bird Box on Instagram at @_bird.box_. 💚
📩 For more information on Bird Box email at: bird.boxdelfina@gmail.com 💚
✅ To connect with The Underline team please fill out our comments form here, or email us at: hello@theunderline.org
•••⁠•••⁠•••⁠
🔗 Click here to learn more about the Budding Entrepreneurs at The Underline program!
•••⁠•••⁠•••⁠