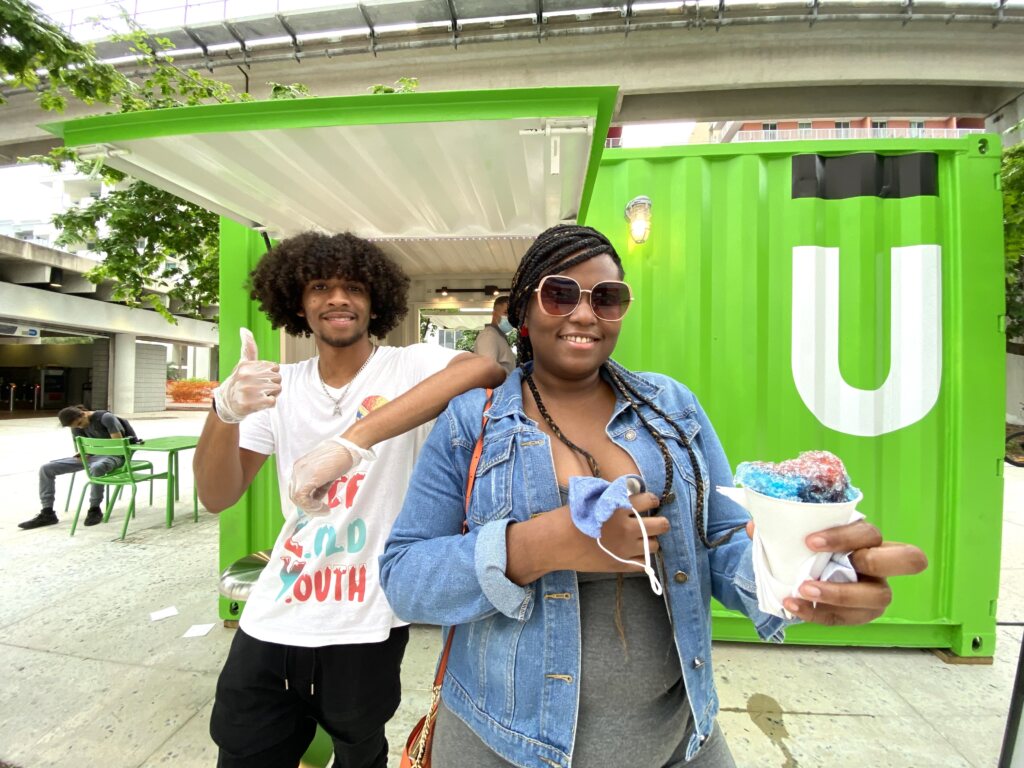 Ice Cold Youth | Malik Rolle, Law Enforcement Officers Memorial High School
Ice Cold Youth is an ice cream business that creates cool memories through unique old-time and nostalgic connections with snow cones. Customers can cool off from the summer heat with a variety of fruit-flavored ice-cold snow cones. Take a break and refresh yourself with a snow cone from Ice Cold Youth and travel back to your joyful childhood memories.
📍 You can find UKidz at The Underline's Kiosk in Brickell Backyard's Promenade in front of the North Entrance to the Brickell Metrorail Station. This is the address to the Brickell Metrorail Station: 1001 SW 1st Ave, Miami, FL 33130
💲Payment Method is Cash Only 💵.
Ice Cold Youth's Hours of Operations:
🗓 Saturdays | 🕒 3 PM to 7 PM
• Every Saturday from June 14th to August 21st
📲 Follow Malik's entrepreneurship journey and updates at Ice Cold Youth Candles on Instagram at @IceColdYouth. 💚
📩 For more information about Ice Cold Youth email at: icecoldyouthmia@gmail.com
✅ To connect with The Underline team please fill out our comments form here.
•••⁠•••⁠•••⁠
🔗 Click here to learn more about the Budding Entrepreneurs at The Underline program!
•••⁠•••⁠•••⁠