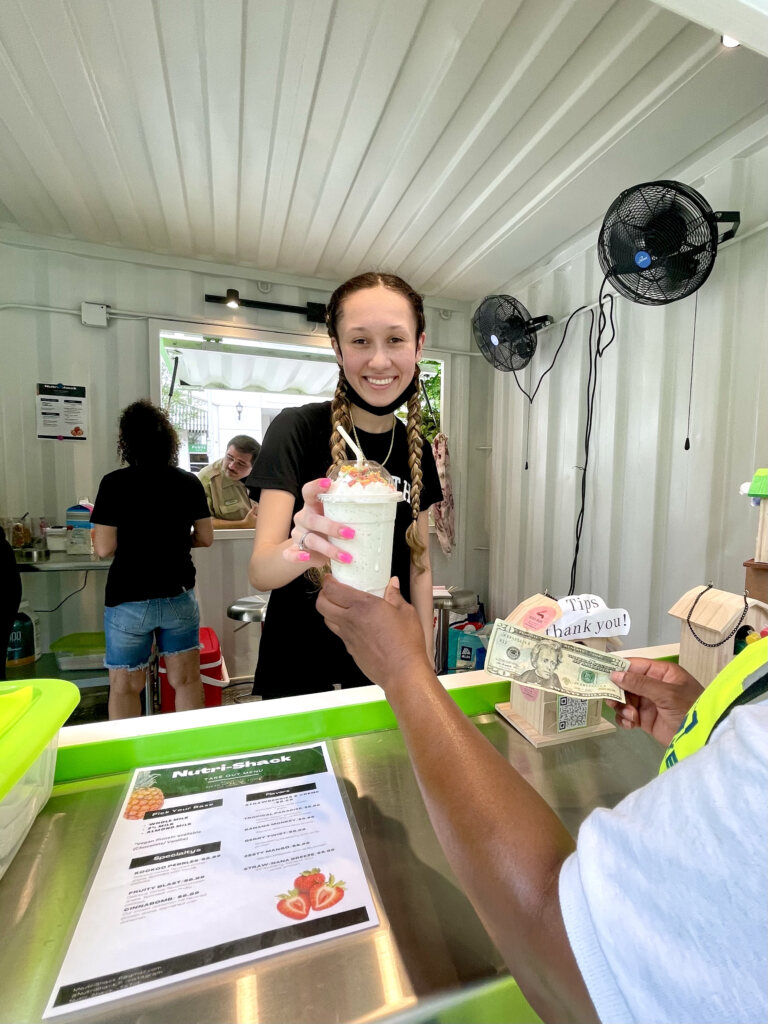 Nutri-Shack | Leah Velez, Law Enforcement Officers Memorial High School
Nutri-Shack brings protein shakes to visitors, athletes and health gurus who work out at The Underline. Nutri-Shack hopes to make their Underline visit even better with a fresh, nutritious and on-the-go protein shake. At Nutri-Shack we want to bring new innovative flavors to the market and our customers. We hope to attract all types of health-conscious individuals who care about what they eat and hope to feel good about what they drink.
📍 You can find Nutri-Shack at The Underline's Kiosk in Brickell Backyard's Promenade in front of the North Entrance to the Brickell Metrorail Station. This is the address to the Brickell Metrorail Station: 1001 SW 1st Ave, Miami, FL 33130
💲Payment Method is Cash Only 💵.
Nutri-Shack's Hours of Operations:
🗓 Wednesdays and Thursdays | 🕒 3 PM to 7 PM
• June 16th, 17th, 23rd, and 24th.
💡 For the entire Budding Entrepreneurs most up-to-date weekly schedule please visit our events page here.
📲 Follow Leah's entrepreneurship journey and updates on Instagram at @Nutri_Shack.💚
📩 For more information on Nutri-Shack email: NutriShack.Fl@gmail.com
✅ To connect with The Underline team please fill out our community comments form here.
•••⁠•••⁠•••⁠
🔗 Click here to learn more about the Budding Entrepreneurs at The Underline program!
•••⁠•••⁠•••⁠