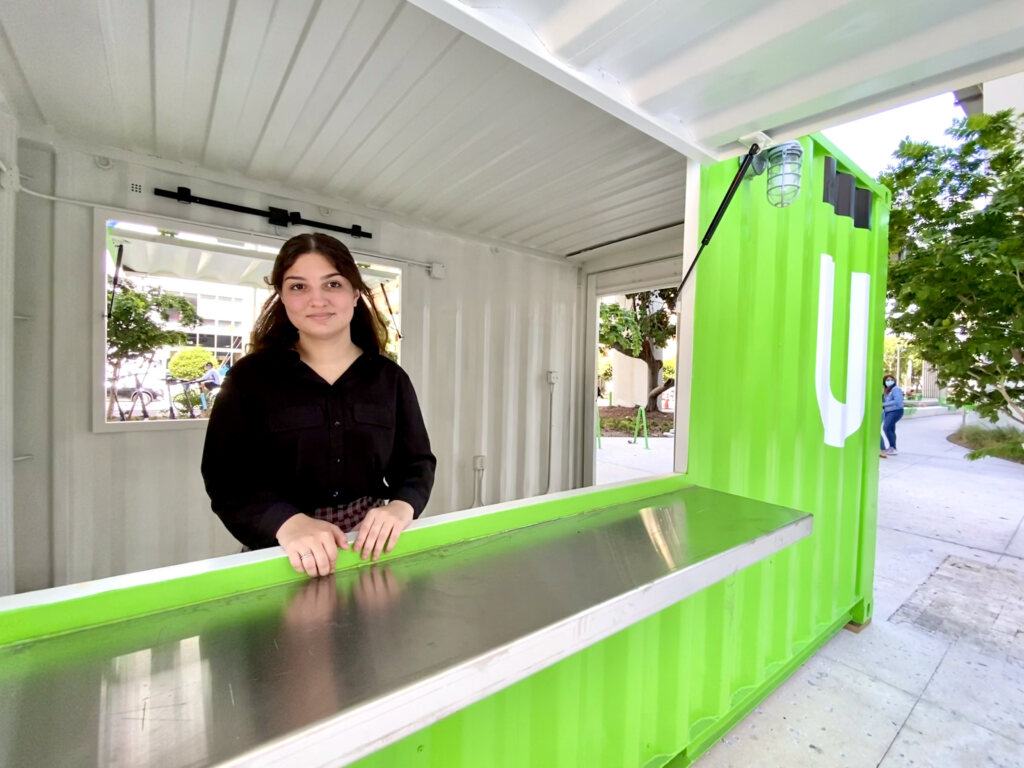 Sylvia's Silver Lining | Sylvia Rodriguez, Coral Reef Senior High School
Sylvia's Silver Lining has designed and offers arts and crafts products such as a painting kit and an adult coloring book kit to help individuals enjoy peaceful creativity while they unwind at The Underline. In the new digital age, technological dependency has become extremely common and our mission is to offer hands-on creative alternatives to technology. We want to be your creative silver lining and help you disconnect from the digital contact you have at your fingertips. Try our products at The Underline to connect with nature and the urban scenes while accomplishing new artistic endeavors.
📍 You can find Sylvia's Silver Lining at The Underline's Kiosk in Brickell Backyard's Promenade in front of the North Entrance to the Brickell Metrorail Station. This is the address to the Brickell Metrorail Station: 1001 SW 1st Ave, Miami, FL 33130
💲Payment Method is Cash Only 💵.
Sylvia's Silver Lining Hours of Operations:
🗓 Sundays | 🕘 10 AM to 2 PM
• June 27th, July 11th, 18th, and 25th
• August 1st, 8th, 15th, and 22nd
🗓 Saturdays | 🕘 10 AM to 2 PM
• June 19th
• July 3rd
• August 7th
🗓 Monday | 🕒 3 PM to 7 PM
• July 5th
💡 For the entire Budding Entrepreneurs most up-to-date weekly schedule please visit our events page here.
📲 Follow Sylvia's entrepreneurship journey and updates on Instagram at @SylviasSilverLining.💚
📩 For more information on Sylvia's Silver Lining email: sylviassilverlining@gmail.com
✅ To connect with The Underline team please fill out our comments form here.
•••⁠•••⁠•••⁠
🔗 Click here to learn more about the Budding Entrepreneurs at The Underline program!
•••⁠•••⁠•••⁠