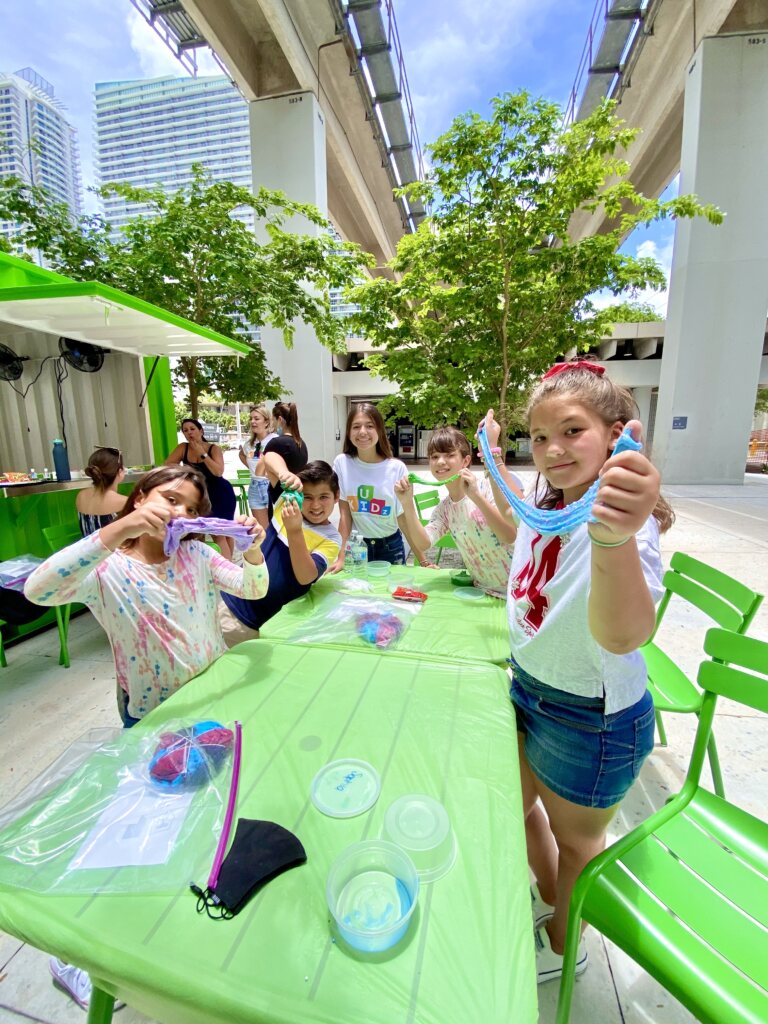 UKidz | Haylee Alvarez, Young Women's Preparatory Academy
UKidz is an outdoor kids' activity center. We have activities such as tie-dying, painting, slime making and bracelet making for kids and their parents to enjoy outdoors in the Brickell neighborhood. Activities will be set up in hour blocks and will be separated into age groups to enhance the child's experience. The prices for each activity ranges from $10 to $20 depending on the activity.
📍 You can find UKidz at The Underline's Kiosk in Brickell Backyard's Promenade in front of the North Entrance to the Brickell Metrorail Station. This is the address to the Brickell Metrorail Station: 1001 SW 1st Ave, Miami, FL 33130
💲Payment Method is Cash Only 💵.
UKidz' Hours of Operations:
🗓 Thursdays and Fridays | 🕘 10 AM to 2 PM
• June 17th, 24th, and 25th
• July 1st, 2nd, 8th, and 9th
🗓 Saturdays | 🕘 10 AM to 2 PM
• July 17th, 24th, and 31st
• August 14th and 21st
🗓 Friday | 🕒 3 PM to 7 PM
• June 18th
💡 For the entire Budding Entrepreneurs most up-to-date weekly schedule please visit our events page here.
📲 Follow Haylee's entrepreneurship journey and updates on Instagram at @_ukidz .💚
📩 For more information on UKidz email: ukidzinfo@gmail.com
✅ To connect with The Underline team please fill out our community comments form here.
•••⁠•••⁠•••⁠
🔗 Click here to learn more about the Budding Entrepreneurs at The Underline program!
•••⁠•••⁠•••⁠