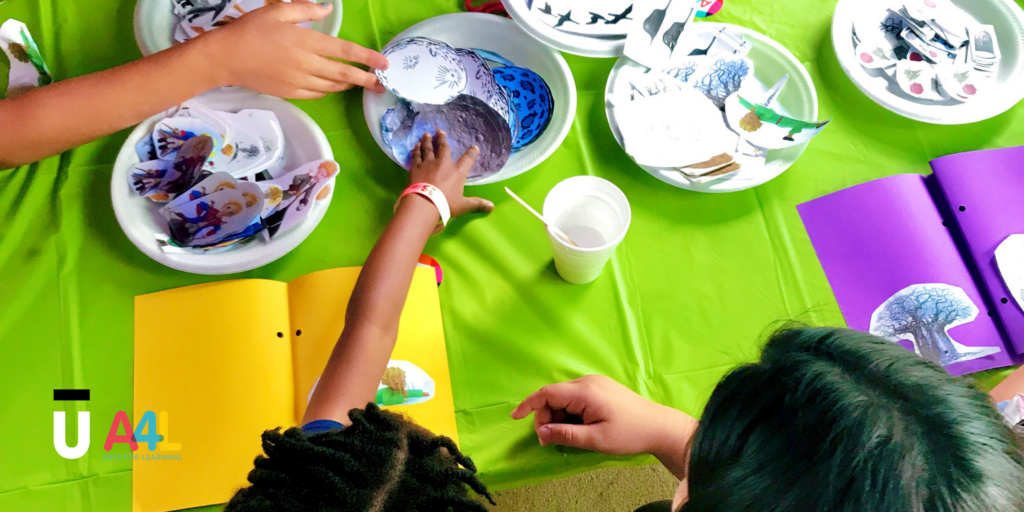 An opportunity for family and friends to bond and connect through art.
Friends of The Underline launches a new family-centered arts education program that offers free, interactive, music, dance, literature and art classes. Starting October 16th, every third Saturday for 10 months, participants can experience The Art of Nature supported by The Frederick A. DeLuca Foundation at The Underline. The classes will cover several themes such as Miami's cultures, ecosystems, nature, science, and sustainability. Families that participate will bond and connect through a class curriculum weaving environmental themes into artistic activities.
"We are excited to see The Underline being used as an outdoor classroom space where community members can engage and learn together. At The Frederick A. DeLuca Foundation, we believe that all children should have the opportunity to experience and learn through the arts. We are proud to support The Art of Nature program to provide children and families the opportunity to experience fun, educational programs that will enable them to connect to nature, the arts, and each other," says Angelika Schlanger, The Frederick A. DeLuca Foundation Director.
The Underline's Art of Nature series will help bring a greater appreciation for South Florida's history and fragile ecosystem to the community. A few of the activities families will engage in include:
Nature's Percussion: A music class demonstration of world and percussion instruments with interactive call and response, body percussion participation, and opportunities for children to conduct music.
Garden Art: Visual Arts activities inspired by South Florida's flora and fauna including printmaking, watercolors, and simple mosaics.
Dancing with the Wind: Creative movement class inspired by nature and weather cycles; will include warm-ups, creative movement activities, and cool-downs.
Stories Under the Sun: Storytelling for all ages related to South Florida's culture, history, the environment, and more.
"A few of the key drivers of The Underline's mission are lifelong learning, connectivity, nurturing nature and a celebration of our diverse communities and culture. The Art of Nature embraces and packages these, to benefit the community and its connection to and experience with art and culture" says Meg Daly, Founder of Friends of The Underline.
As Miami continues to expand as a world-class destination for the arts and culture, The Underline's creative programming with local non-profits like Arts for Learning is helping to inspire families with ideas of art activities they can do at home with their children. The Art of Nature will have four concurrent programs with a maximum of 25 participants per class. Come out and celebrate innovation, public art, and lifelong learning! Sign up here now!
About The Frederick A. DeLuca Foundation
The Frederick A. DeLuca Foundation, Inc. was created in 1997 by the late Frederick DeLuca, co-founder of the global SUBWAY® restaurant chain, to provide youth and adults the tools to achieve independence and self-sufficiency. Since its inception, the Foundation has focused on providing educational scholarship opportunities and grants to community-based organizations in the state of Connecticut. Today, the Foundation supports health awareness, workforce development, and artistic experiences through educational programs that enhance the lives of children and families throughout South Florida and beyond.
About The Underline
The Underline is a planned 10-mile urban trail, linear neighborhood park and public art destination that will span from the Miami River, north of Brickell Metrorail station, to Dadeland South. The Underline project will feature dedicated bike and pedestrian paths, amenities, art, programming, lighting, native vegetation as well as safety features and improvements at road crossings. The Underline will be built in three phases. The first phase, Brickell Backyard from the Miami River to Coral Way, opened February 2021. For more information, visit www.theunderline.org and/or follow on social media @theunderlinemia.