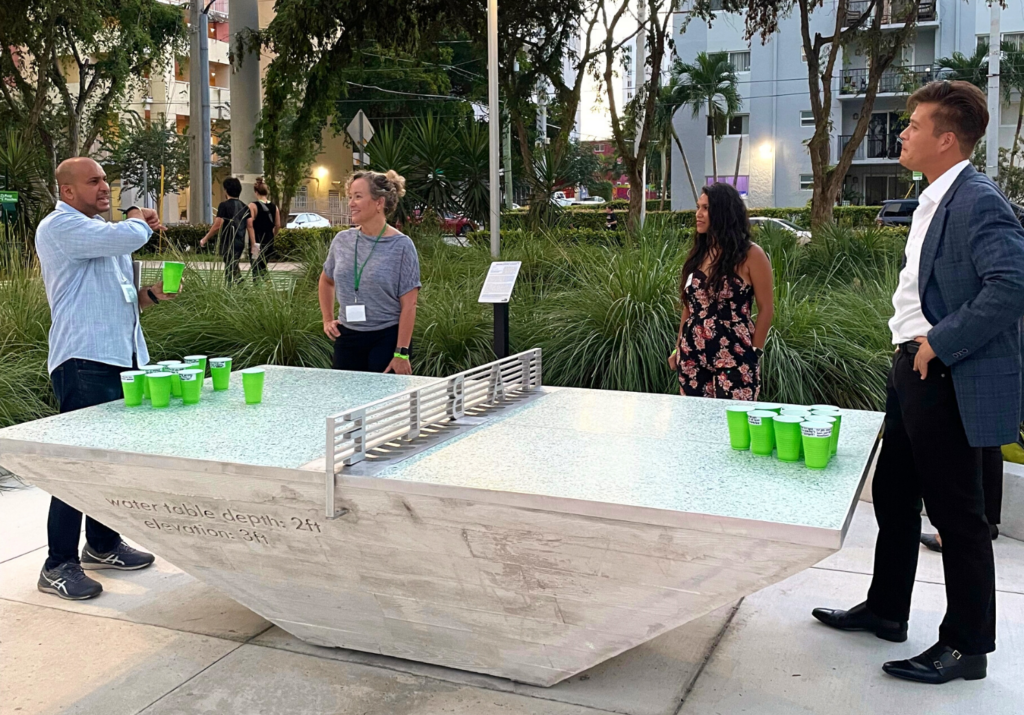 The Underline held its first in-person Community Connection Meeting for the year on Wednesday, October 14th, from 6:30 to 8 PM.
The goal of our meetings is to update, engage and connect directly with the community, and this meeting did not disappoint!
Meeting Summary
We partnered with Miami-Dade County Commissioner Eileen Higgins District 5 office and Brickell Living to connect with the community.
We created a unique and interactive mode of engaging the community through gaming stations with Jenga, Beach Ball Throwing, and Q&A Ping Pong.
The Underline Programming Announcement: Join us for Family Day at The Underline, a fun-filled, kid-friendly day of free art classes and play events that take place every third Saturday of the month starting October 16th. For more information and to sign up, visit theunderline.org/events
We received one-on-one feedback from the community and we will do more events like this one in the future.
If you attended our Community Connection Meeting + Game Night @ The Underline, we would love to hear your feedback on this unique community engagement experience. What worked? What could be improved? Let us know here.
If you were unable to attend but would like to, give us your feedback as well! Let us know what we could do to make this meeting more accessible for you here.
Community Connection Meetings are held quarterly, and this meeting was our last for the year. We will be holding our next meeting in early 2022. Please look out for our event invitation in your inbox or follow us on our social media @TheUnderlineMIA for our latest updates. See you in 2022!
Sincerely,
Masi
•••⁠⁠
Did you know The Underline has a series of programs every month? Check out our events here to find out what's in store! We have amazing events coming up this holiday season.