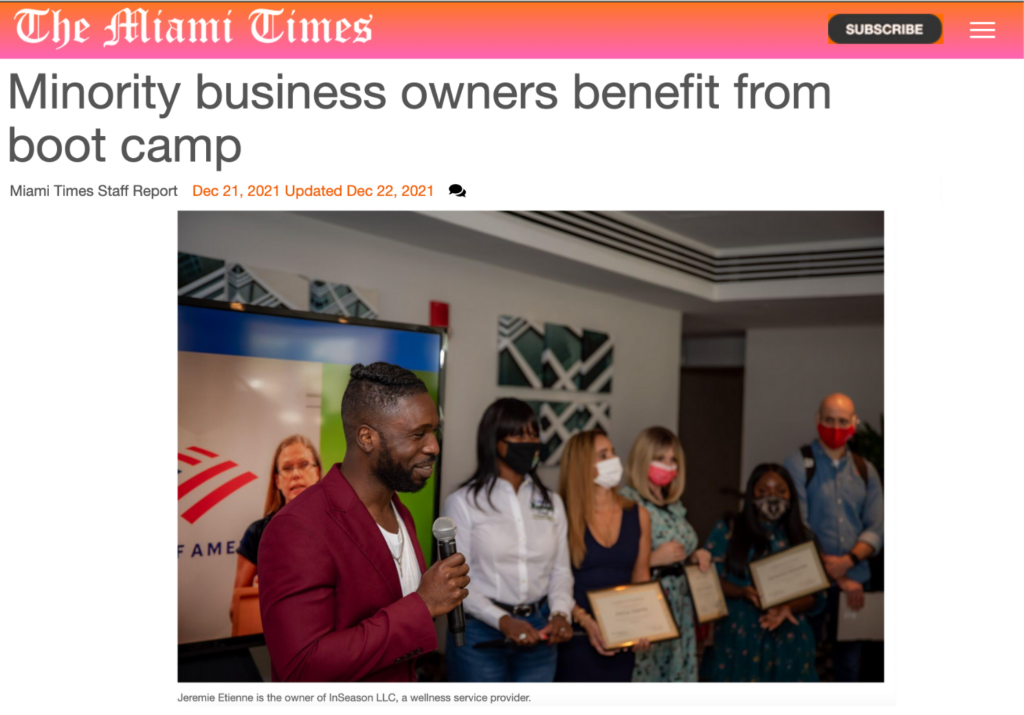 Three Haitian American small-business owners who have struggled throughout the pandemic received a bit of relief in the form of $2,000 checks, after participating in the Miami Small Business Boot Camp sponsored by Bank of America in collaboration with Florida International University's StartUP program.
Rose Jean owns T-Shirt Mayhem Corp, which customizes apparel printing; Natacha Metayer owns JNCY, a custom jewelry shop; and Jeremie Etienne of InSeason LLC is a wellness service provider.
Jean and Metayer are the first in their families to build a business and become entrepreneurs. Their businesses incorporate family through their company names and the dedication they have in growing their businesses
Read the full story here.