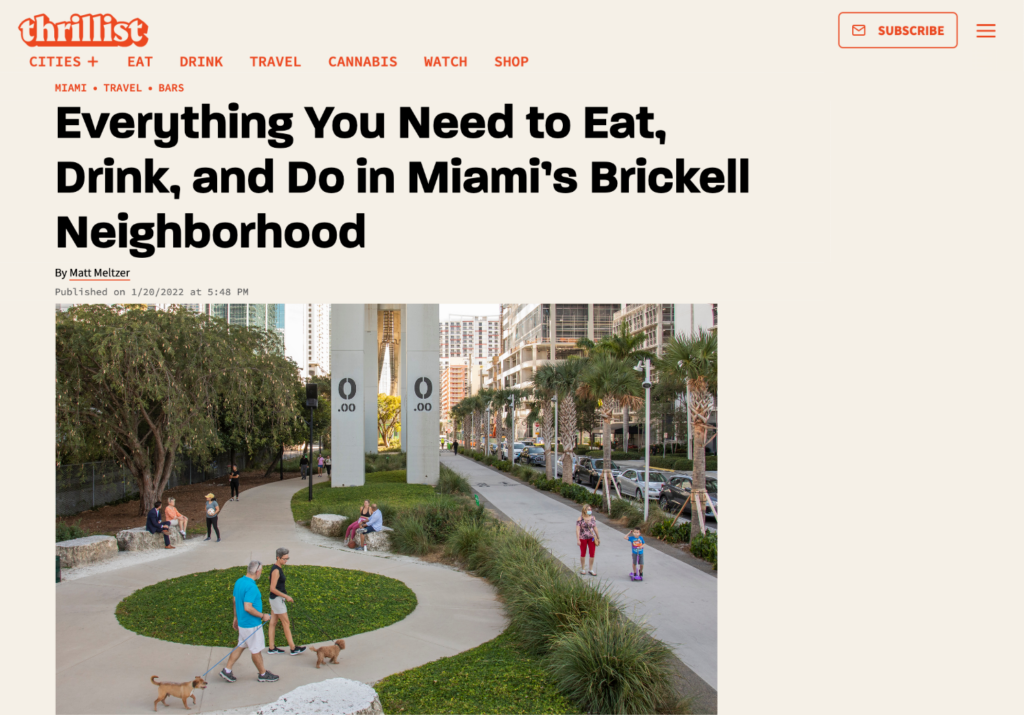 The Underline is featured in thrillist "Everything you need to eat, drink, and do in Miami's Brickell Neighborhood" as one of the best things to do in Brickell.
With oceanwater front views, artisan coffee shops, cocktail bars and fine dining, there's no question why Brickell is becoming of one of America's most sought out neighborhoods. "Brickell affords loads of opportunities to get shredded and tan at the same time. The Underline urban trail is filled with outdoor exercise equipment offering built-in circuit programs. It also boasts a basketball court with regular pick-up games."
The Underline's mission is to celebrate health and wellness in the community. We're proud to provide Brickell residents an outdoor space where they can enjoy traditional exercises and free outdoor equiptment.
Join The Underline's mission to transform Miami through innovative urban trails that support connecting people to their environment and each other to create a safe, healthy, equitable, and sustainable community. Donate at: 🔗 theunderline.org/donate-to-the-underline