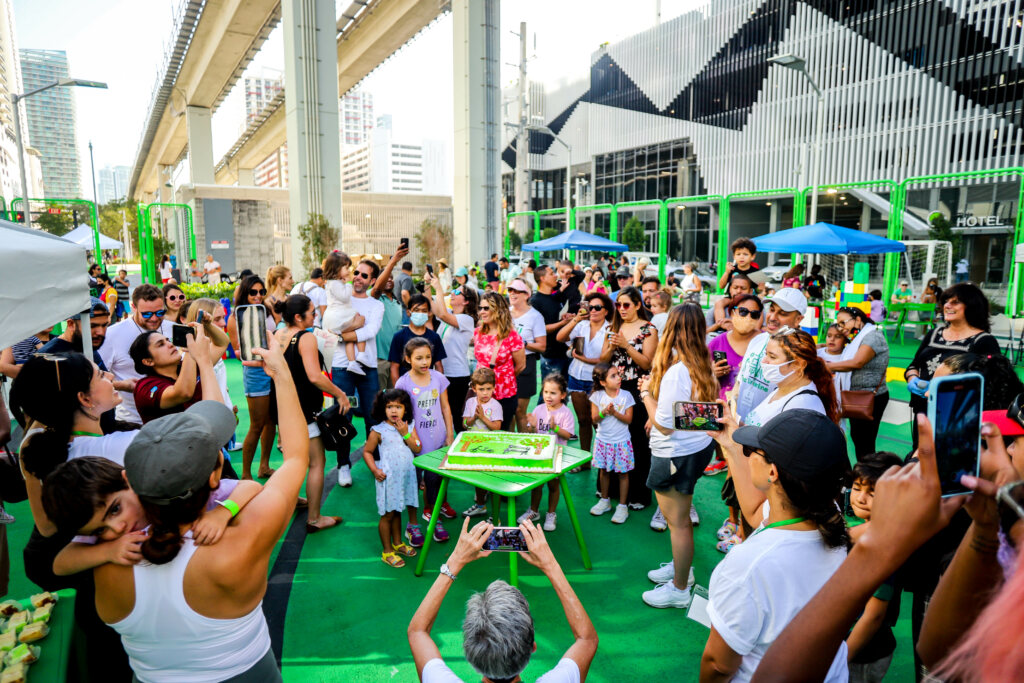 Happy birthday to The Underline's Brickell Backyard!
I will always remember February 26. After a year of hard work, many trials, commitment and love, our baby, The Underline's Brickell Backyard is turning one year old.
Who would have thought that when we opened Brickell Backyard last year that so many wonderful things could happen in just 365 days:
Over one million visitors from throughout our community have walked, biked and transited through The Underline
More than 50 free community based programs offered
18 businesses launched
3 public art installations enjoyed
Thousands of butterflies born
30,000 native plants and trees are thriving
20,000 doggie bags used
Thousands of volunteer hours contributed (including 2,000 by me as a full time volunteer)
Countless community connections and relationships sparked
I remember a lot of other firsts for The Underline:
First person to believe in the idea (my dad)
First groundbreaking event (standing room only in the River Room)
First grant (Knight Foundation)
First logo and brand creation (Hamish Smyth)
First ballet on the Brickell Backyard Sound Stage (Miami City Ballet)
First marching band performance (Booker T. Washington)
First poetry recitation (Calvin Early)
First crosswalk improvements at SW 7th, 8th and 13th streets (DTPW and FDOT)
First community MPath bike rides (anyone who wanted to come)
First meeting with now Miami Dade County Chairman Pepi Diaz (who responded, "I will help")
First sponsorship (Baptist Health)
First pro bono legal counsel (Hogan Lovells)
And there are so many more.
Your support makes every laugh heard, bike pedaled, song played and step taken on The Underline possible. Thank you for taking our first steps with us, holding our hands and becoming stewards of Miami's newest, most engaging open space.
Please help us celebrate our first birthday by making a donation of $50 or more here through Feb. 27, 2022. We'll send you an Underline tote bag chock full of goodies from our supporters.