Strategic Plan focuses on Funding, Operations, Programs and Governance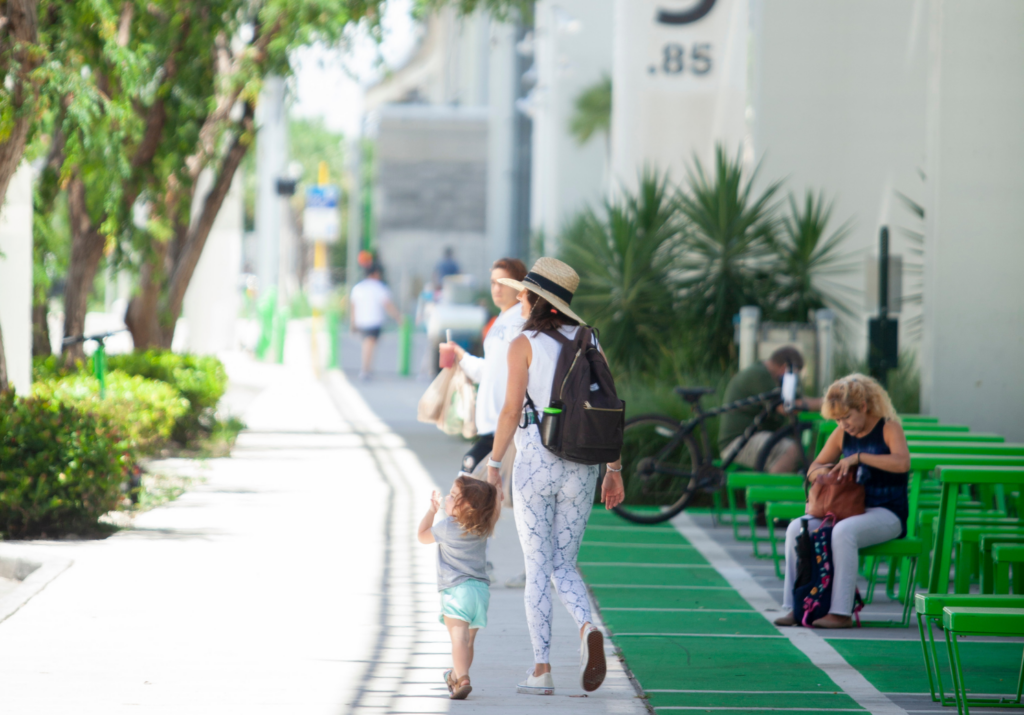 Miami, FL, February 21, 2022- Friends of The Underline and The Underline Conservancy boards recently voted unanimously to adopt their Five-Year Strategic Plan. A year after opening its first phase in Brickell to more than 1 million visitors and in anticipation of a 2026 completion of the 10-mile linear park, The Underline developed a comprehensive maintenance, operations, programming and financial support blueprint. In reviewing their mission and vision, board members agreed that to successfully deliver, maintain and operate the entire Underline as a world facility they established the following goals:
Oversee The Underline's Phase 2 (opening fall 2023) and Phase 3 (opening early 2026) construction.
Provide a safe, clean, and welcoming park with a robust portfolio of engaging and equitable programming.
Secure the necessary level of support and resources to ensure long-term success by enticing all of Miami-Dade to "fall in love" with The Underline.
Build the needed organizational, staffing, and resource capacities to sustain The Underline to world-class standards.
"Over the past eight years, Meg Daly, Friends of The Underline Board and many supporters secured $140 million to build The Underline. We created a plan that leverages this public investment and provides an invaluable open space that every Miamian can celebrate," said Strategic Plan Task Force co-chair John Richard.
The Task Force and board members developed the plan over six months hashing out the details of operating this complex public private initiative that connects the community and enhances public safety and public health.
"From interviews to candid group discussions, the Strategic Plan Task Force took on the tough issues and came up with a roadmap that board members and staff can implement and track for the next five years," Jennifer Moon, Strategic Plan Task Force co-chair said.
The plan highlights The Underline's commitment to the community, with sections dedicated to Diversity, Equity and Inclusion, accessible technology, performance evaluation and long-term funding for maintenance and operations.
"When you have a dynamic multimodal trail, with community gathering areas and assets such as free WiFi, free programming, 24-hour security and green infrastructure, there are so many considerations. Board members and the task force charted out the necessary action steps to ensure The Underline's long-term viability," Roger Terrone, Friends of The Underline Treasurer and booster of Strategic Plan.
The Strategic Plan was made possible by the generous support of the John S. and James L. Knight Foundation, Allegany Franciscan Ministries, Rails to Trails and John and Lynne Richard.
"After going through this immersive process of reflection and preparation, I have never felt more confident about the transformative impact The Underline will continue to have on our community. With the support of our board, staff and funders, we will deliver on the Strategic Plan's objectives, and strategies, ensuring long-term success," Underline Founder and CEO, Meg Daly said.
About The Underline
The Underline is a planned 10-mile urban trail, linear neighborhood park and public art destination that will span from the Miami River, north of Brickell Metrorail station, to Dadeland South. The Underline project will feature dedicated bike and pedestrian paths, amenities, art, programming, lighting, native vegetation as well as safety features and improvements at road crossings. The Underline will be built in three phases. The first phase, Brickell Backyard from the Miami River to Coral Way, opened February 2021. For more information, visit www.theunderline.org and/or follow on social media @theunderlinemia.