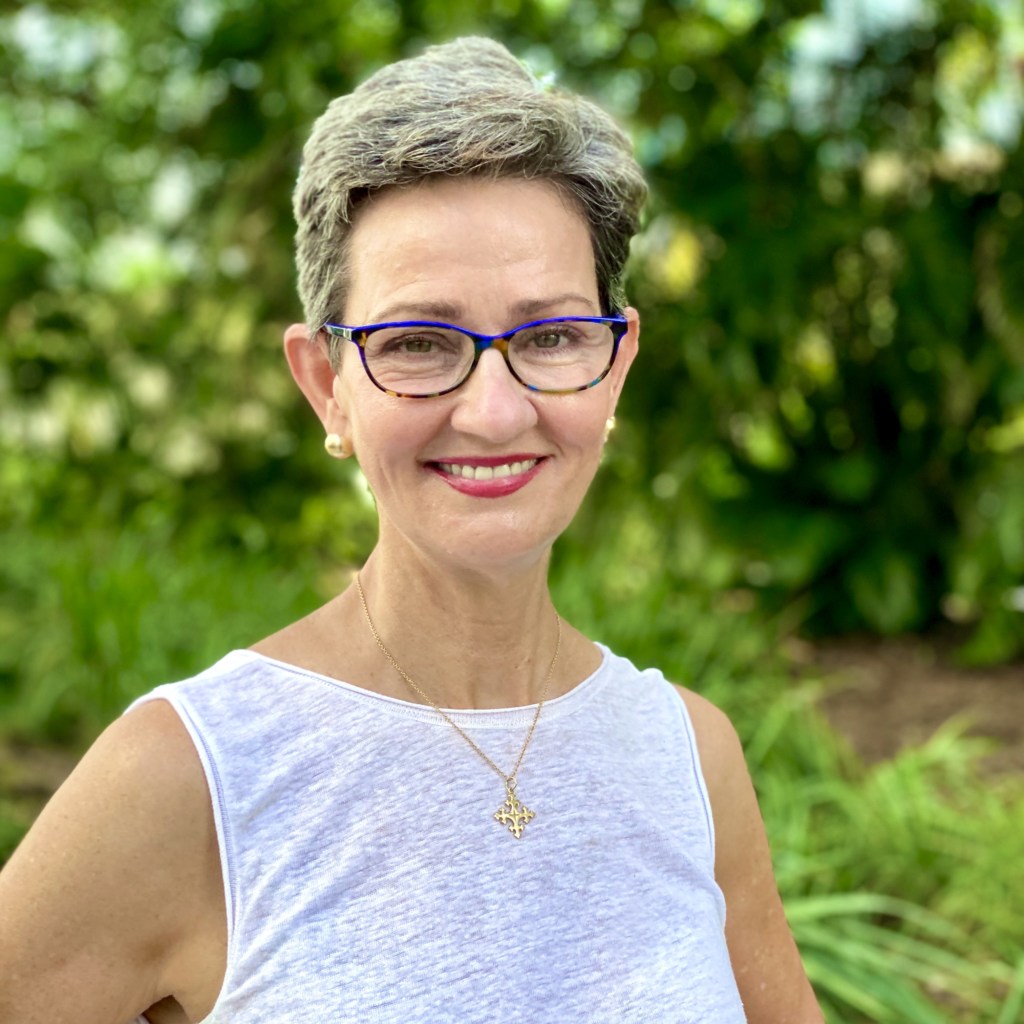 May 31st marks the end of Mental Health Awareness Month. As we reflect on the importance of public health this month, one of The Underline's core values, our team honors the ways trails connect us to nature and healthy lifestyles which are proven to improve mental and physical health.
Nearly one in five Americans experience mental health issues every day. Last week, Meg Daly, Friends of The Underline CEO, Founder and President, gave the commencement address at her alma mater, Ransom Everglades High School, where she also received an Award for Distinguished Service to the Community. Meg's speech shared her journey from a high school student suffering from the eating disorder bulimia to today, leading The Underline. Meg's story shines a light on how the will for recovery, combined with support and access to care, can lead to recovery and a productive life.
Read Meg's commencement address to the Ransom Everglades 2022 graduating class on May 20th:
Forty-four years ago I was sitting where you are, waiting to get my diploma to graduate from Ransom Everglades.
I don't know what I was thinking about at the time, maybe my mind wandered to the brunch we were going to have at our house, my tennis match or "do I look good in this dress".
Here's my message to you today. You are not defined by who you are now. Maybe you want to be a doctor, a judge, a teacher or maybe have your own business. Or if you were like me, you had no idea.
I am going to share my journey … the 18-year-old girl about to graduate from high school.
I was not the most likely to succeed. I was middle of the class, had average SAT scores, #2, not #1 on the tennis team, and the cheerleader who couldn't do a cartwheel.
My first year at Vanderbilt, my grades were so bad that I had to come home and take classes in Miami to avoid suspension. I returned to Vanderbilt and graduated four years later with an English degree. 1983 was a bad year to get a job because of high unemployment and high interest rates. I followed my boyfriend at the time to Atlanta and got the only job I could land – as a waitress at Houstons.
But despite all these unremarkable achievements, I actually had achieved a lot. Because I had a secret that kept me from realizing my potential. I had suffered from bulimia for 10 years.
Bulimia consumed my thoughts. And remember when I said I didn't know what I was thinking about at graduation? Well, I am pretty sure I KNOW what I was thinking about: binging and purging.
When I met my now husband, he saw something in me that very few people did, he thought I was remarkable. He believed in me. He also helped me find a therapist who helped me.
Eating disorders were largely misunderstood in the 80s. They were a disorder of bright women and men who used food to feel in control of their lives. A behavioral therapist and I spent one year together drilling down on my feelings, family and food.
Through our work and help from others, I emerged a poster child for recovery. And for the first time in 12 years, I had space in my brain to think and dream.
My life went into hyperdrive. I committed to working in marketing and worked really long hours. I got in early, worked through lunch and dashed home to pick up the kids from daycare. Plus I went back to school and got straight As.
I started my own business with only female employees. I had clients around the country and for the first time in my life, I was thriving.
My husband and I worked so hard that we got lucky and we retired young. But, I got bored, because my life mission wasn't about money, it was about purpose.
Then one day, I had a bike accident, broke both of my arms and the direction of my book of my life changed forever.
A hot summer day, I was walking below Metrorail to get to physical therapy. Do you remember when I talked about having the headspace to dream and think? When I broke my arms I couldn't drive so I walked everywhere. Walking and not driving that day allowed me the time to dream of what this dead space below our Metrorail could be. I dreamed it could be a 10-mile linear park and trail to walk, bike, and connect with hundreds of thousands of plants and trees. It could bring all of us together to play, hang out, and discover. I dreamed of The Underline.
The Underline is a big project. It's 10 miles long and 120 acres from Downtown to Dadeland. It touches every level of government, every level of our community and neighborhoods that need it. Construction alone is over $140 million dollars. And, I have no experience to do it. Just the belief that we can.
So, now I am going to circle back to the Award for Distinguished Service to the Community that I am receiving today.
Volunteerism is The Underline's currency.
For almost a decade, I have volunteered as the Founder, CEO and President of the nonprofit Friends of The Underline. And I have worked alongside hundreds of volunteers who have volunteered an astonishing $13 million dollars of their time and talent to the project including a number of Ransom Everglades alumni and students.
Volunteers have provided legal, accounting and marketing services and have helped raise the funds for construction. And we are now working on raising private support for free programs and maintenance.
Which brings me to you.
Each of you has your own journey. Take the time to know who you are and what is important to you. And, if you don't know who you are, or you don't like yourself as I did, there are people who want to help and can help. Find them.
If you are lucky, and you have good fortune, pay it forward. There are so many people and worthy organizations that need your special skills, time and talents. And, it's likely they don't have the money to pay you for them.
Have a problem? Seek help. You believe in justice? Fight for it. You believe in equity? Live it. You believe in parks like me? Build them. You want to save the planet, work on climate now. You believe in making money? Make it and give back as much as you can.
Dream big, be a problem solver, be kind, be comfortable with being uncomfortable and leave the world a better place than when you were here. Because I believe in you.
Thank you for listening and congratulations.