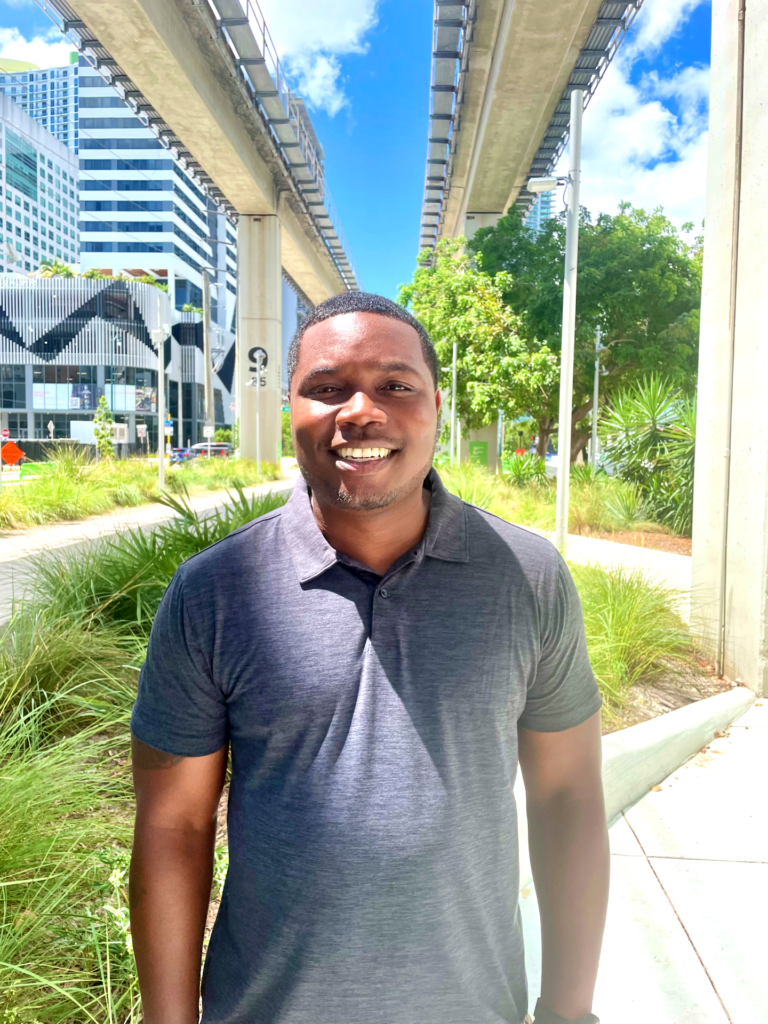 Delven Patterson brings over 15 years of parks and recreation experience
Miami, FL- The Underline Conservancy announced today the addition of its new Facilities Manager, Delven Patterson. A seasoned parks professional with extensive experience working in the public sector, Mr. Patterson will elevate the level of maintenance and operations of Phase I (the Miami River to SW 13th Street) and Phase 2 (SW 13th Street to SW 19th Ave in northern Coconut Grove) when it opens in fall of 2023. Furthermore, he will incorporate lessons learned to help guide the construction of Phase 3 (SW 19th Avenue to Dadeland South), which is expected to begin next year.
Mr. Patterson will help oversee the facilities, engineering, custodial, security and operations of the growing 10-mile linear park. In addition, he will work alongside TUC to help implement a framework that facilitates world-class operations and community-driven programming.
"It's an honor to serve The Underline. I am excited and committed to seeing The Underline grow into a great Park system," said Mr. Patterson
Prior to joining The Underline, Mr. Patterson worked for several cities in Miami-Dade County including the City of Miami and the City of North Miami Beach. He most recently served as the Parks and Recreation Director for the City of Opa-Locka where he led and oversaw aquatics, athletics, recreation, and park operations divisions for the city.
"We are proud to add someone of Delven's caliber to the team," said Patrice Gillespie Smith, Chief Operating Officer, Friends of The Underline. "His experience and qualifications will help us ensure a safe, welcoming and resilient atmosphere as we realize Miami's premier open space and connect with the millions of transit riders and 250,000 residents along The Underline.
Patterson has an MBA and a bachelor's degree in sports administration from St. Thomas University. He is a Certified Parks and Recreation Professional who has served on several boards and organizations.