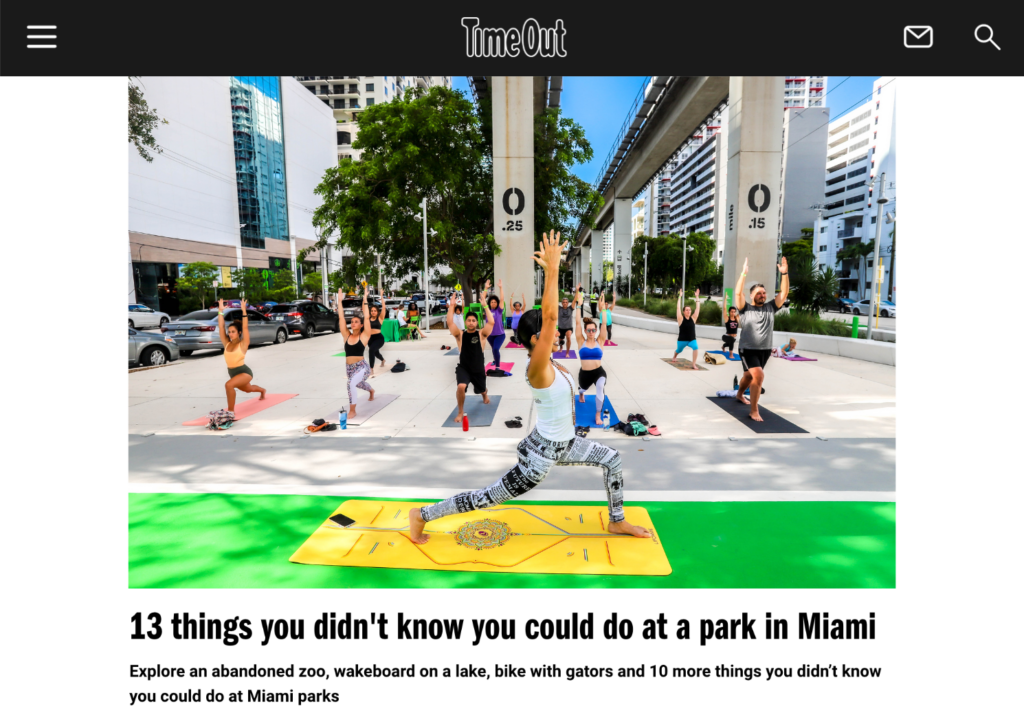 Falyn Wood (@falynrose) at Timeout Miami mentioned The Underline in a featured article about green spaces in Miami. She highlights The Underline for it's unique experiences like free yoga every Saturday.
"Similar to New York's High Line or Chicago's 606 Trail except on the ground, Miami's Underline Park utilizes the path carved by its legacy public transportation lines to create an innovative urban park and trail. The 10‑mile linear park and public art destination is opening in phases through 2025, but already visitors can enjoy unique experiences, like a free weekend yoga series. The beginner-friendly flow classes happen every Saturday morning at 9. Attendees must register ahead and bring their own yoga mats, water and towels."
Read the full article here.