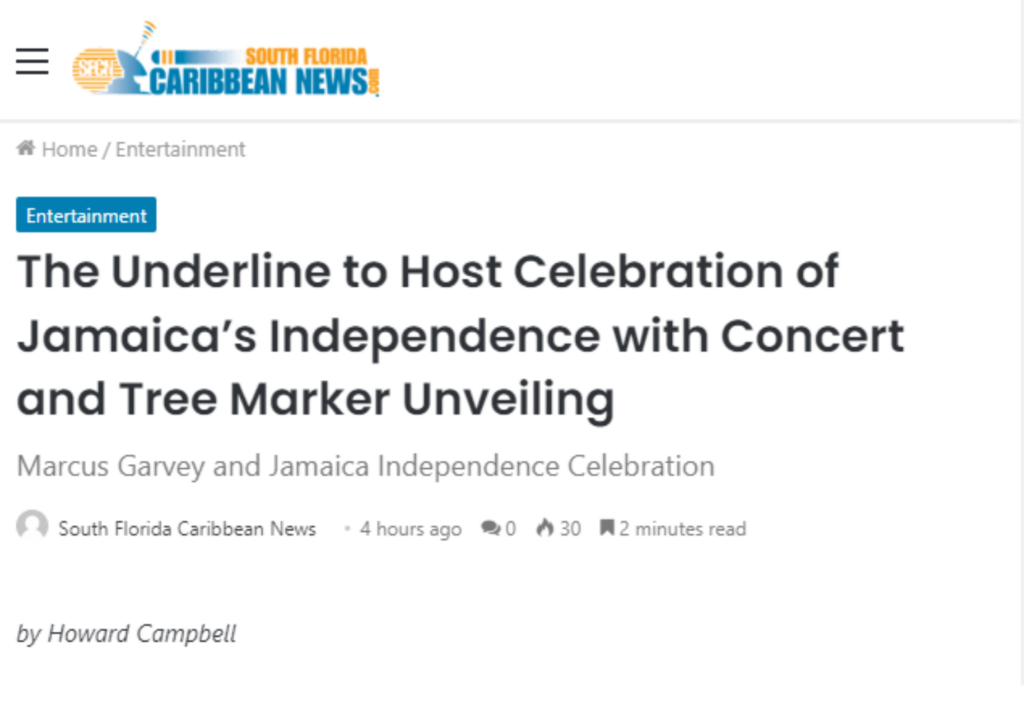 South Florida Caribbean News just featured the "Marcus Garvey and Jamaica Independence Celebration!"
"That saying, 'Emancipate Yourself From Mental Slavery', will be placed on a tree marker to be unveiled in a ceremony on August 17 at The Underline Brickell Backyard Sound Stage Plaza. The sound stage is sponsored by Florida Power & Light. The event is sponsored by Friends of The Underline donor Mark Hobson. A free live concert, featuring ska legend Eric "Monty" Morris and keyboardist Pablove Black, will follow the dedication. The occasion also celebrates Jamaica's 60th anniversary as an independent nation."
One of our core values at Friends of The Underline is diversity and inclusivity. Cultural programming such as celebrating Jamaica's 60th anniversary of independence allows us to embrace our diverse community and provide people a safe space to feel welcome.
Read the full story here.
To attend the free Jamaica Independence Celebration, please RSVP here.