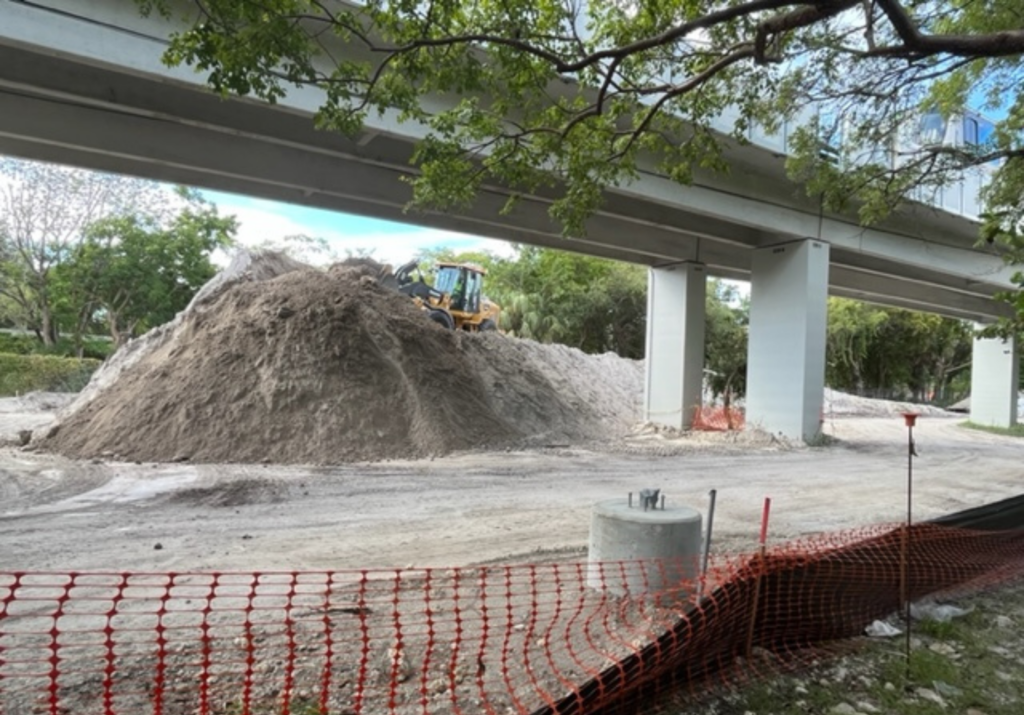 Phase 2 of The Underline is moving forward with some exciting new construction progress through August 21st. Here is what you can expect to see in the next couple of weeks:
All work is being performed by LEAD Engineering Contractors. Between SW 19th and SW 17th Avenues, geotextile fabric is being laid down below what will be the future planting beds. The bright orange fabric provides separation between new soil on top for planting and older soil below that could contain trace contaminants. They will also continue earthwork and lay the subbase for the future walking and biking trails. Light pole base installation has also begun so expect to see new light poles going up soon!
Between SW 17th and SW 16th Avenues, the construction work is on hold until FPL finishes the preparation and installation of infrastructure for the underground transmission lines.
Between SW 16th Avenue and Vizcaya, soil remediation and earthwork continue.
Between Vizcaya and SW 26th Road, light pole base installation work continues and drainage punchout will begin.
Between SW 26th and SW 24th Roads, you will see the curbing being installed and completed by Friday, August 12th.