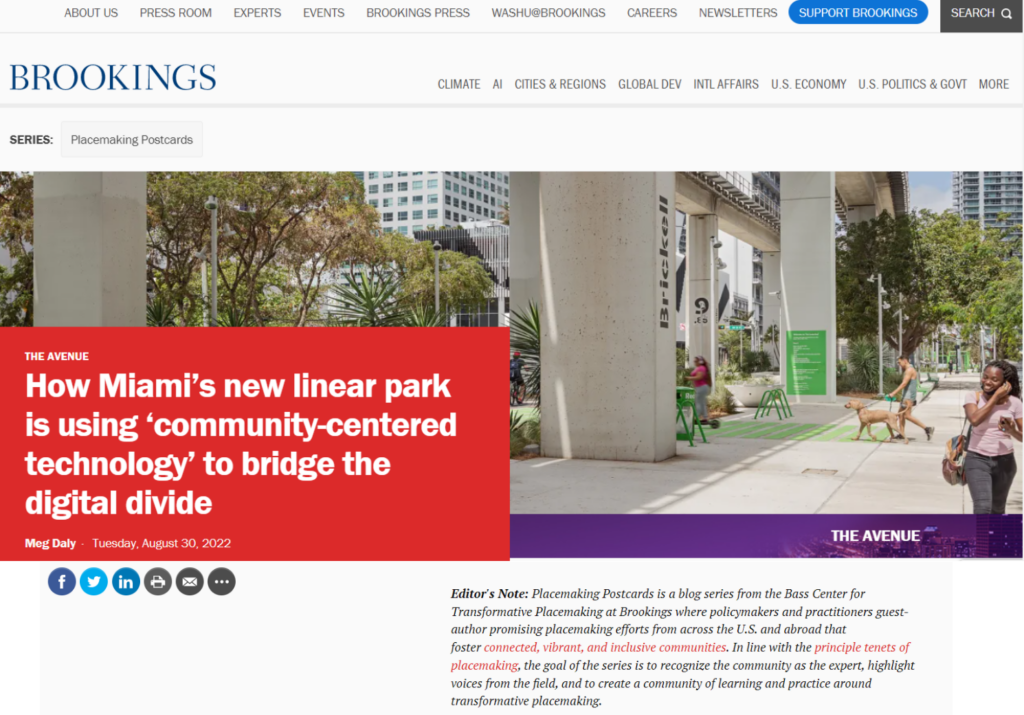 In a new Placemaking Postcards blog series by the prestigious Brookings Institution, The Underline was featured for its transformative impact to create a connected, vibrant, and inclusive community.
Working to bridge the digital gap and transform a public space into a more accessible and inclusive place, The Underline offers free high-speed internet and uses technology to ensure residents from all different communities and under-resourced neighborhoods are accessing the park.
Read more about how The Underline is embedding technology to serve the community.
About Brookings Institution
The Brookings Institution is a nonprofit public policy organization based in Washington, DC. Our mission is to conduct in-depth research that leads to new ideas for solving problems facing society at the local, national and global level.