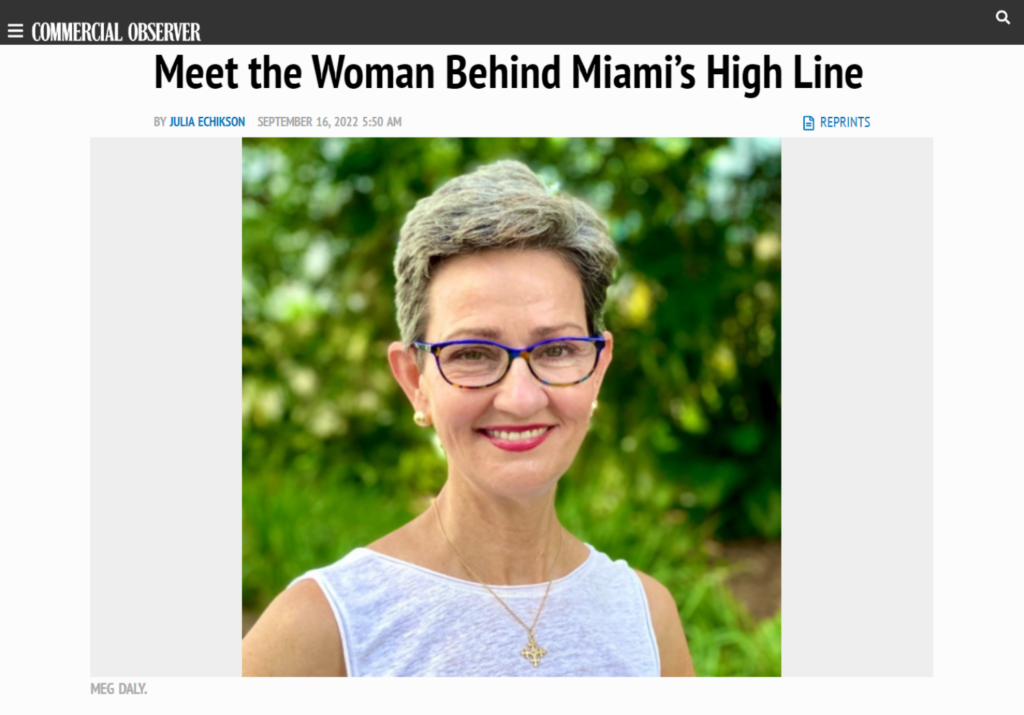 Meg Daly, Founder and CEO of Friends of The Underline, was covered in a profile feature by the Commerical Observer. In the interview, Meg shares why she embarked on a journey to build a park.
"It was just a big idea without any road map on how to get there. And it was a big idea without a plan," said Daly.
Read and learn how Meg created a plan to bring her idea to life.