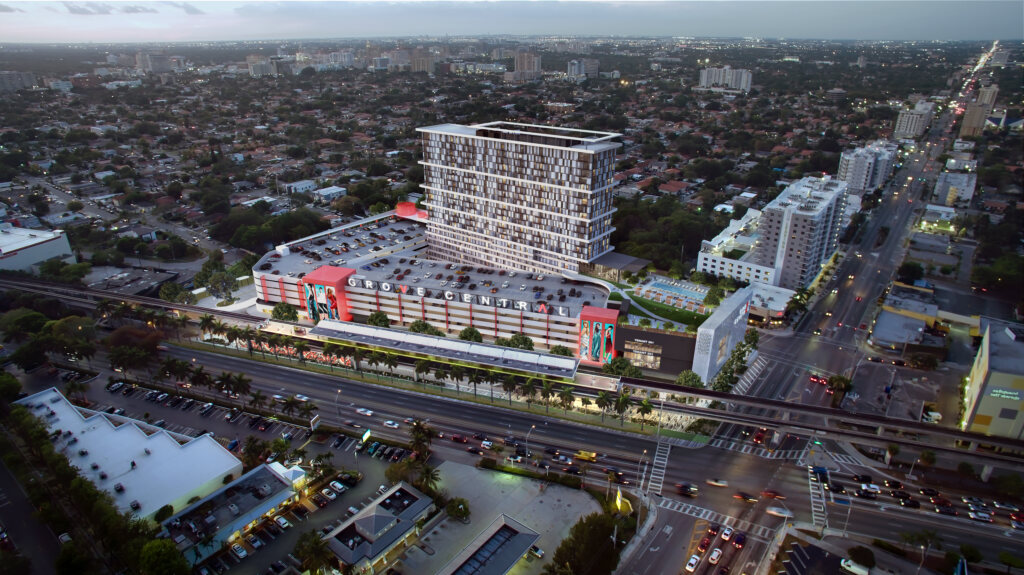 Let's Explore, Together
We love exploring all the new opportunities coming to The Underline, all the way from Brickell to Dadeland. Recently, we had a hard hat construction tour of Grove Central, a new residential and commercial development underway along the Metrorail corridor at the station creating a new entrance to Coconut Grove.
As part of a joint venture between two of Coconut Grove's deepest rooted developers, Terra Group and Grass River Property, the mixed-use transit-oriented development will include over 400 residential apartments and neighborhood retail anchored by Target and Sprouts.
"It was truly inspiring to visit the Grove Central development. With the connection to mass transit and The Underline and wonderful amenities, residents can experience Miami's finest live, work and play urban lifestyle" said Meg Daly, The Underline President & CEO.
With smart amenities, on-site retail, a public plaza, and outdoor green spaces, Grove Central will stand out as a living and lifestyle option for people who want to be connected to Coconut Grove. The Grove, as it is called by locals, is one of Miami's most dynamic and historic neighborhoods and is known for its beautiful Biscayne Bay waterfront, walkability, village-like feel, excellent schools, and lush tree canopy along its winding streets.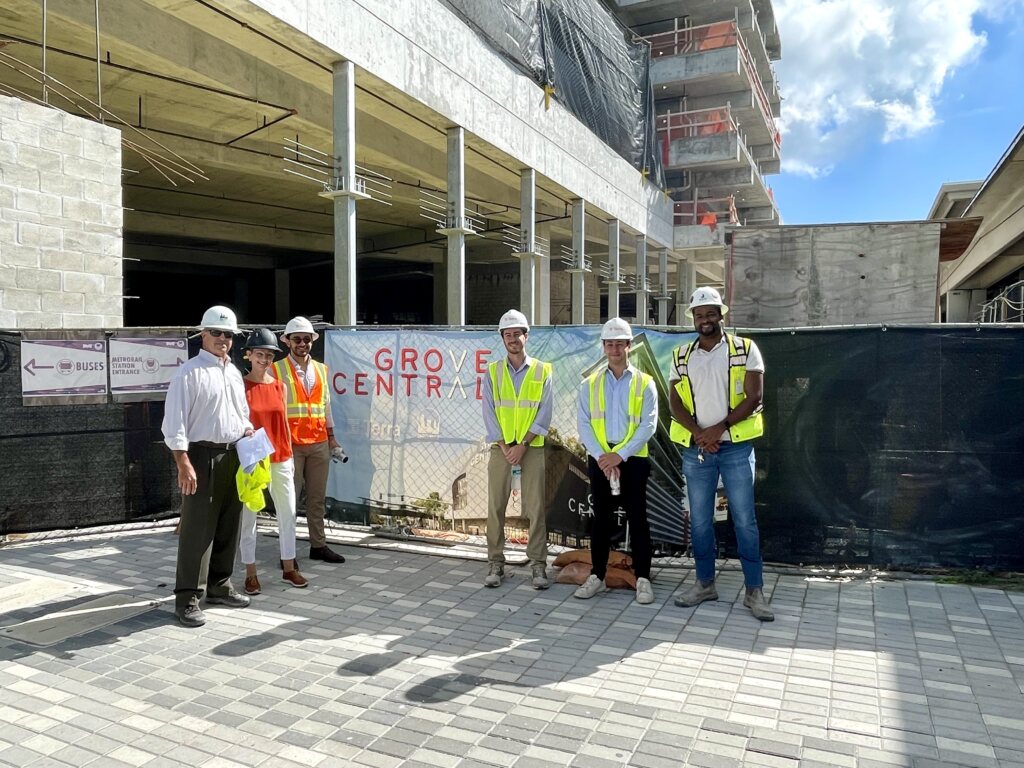 Multimodal Transportation
Grove Central, which is on track to be completed in 2023, will also connect to the adjacent Coconut Grove Metrorail station and integrate directly with The Underline linear park and urban trail, Miami-Dade County's bus system, and the City of Miami's popular trolley network – creating a multimodal transit hub that improves connectivity between urban living, commercial development and public transportation.
The project's proximity to the Metrorail, located at the intersection of US-1 and SW 27th Avenue, connects Grove Central to nearby destinations across Miami such as Brickell, Downtown, and the airport to the north as well as the University of Miami and Kendall to the south.
As the population of Miami grows, Miami-Dade County has prioritized developments that encourage the use of mass transit as an alternative to highway commuting to reduce traffic congestion. In support of this goal, Grove Central leverages public transit and the future Underline to drive multimodal transportation supporting better quality of life, connectivity and accessibility.
"What struck me most during the tour was that Grove Central is promoting a transit, pedestrian and biking and walking-friendly lifestyle and central to that is The Underline. As a Miami native, I see firsthand the power of a shared vision. Together we are connecting to our community with thoughtful, innovative spaces that bring people together with mobility and safety as a priority" said Leana Cianfoni, Friends of The Underline Chief Development Officer.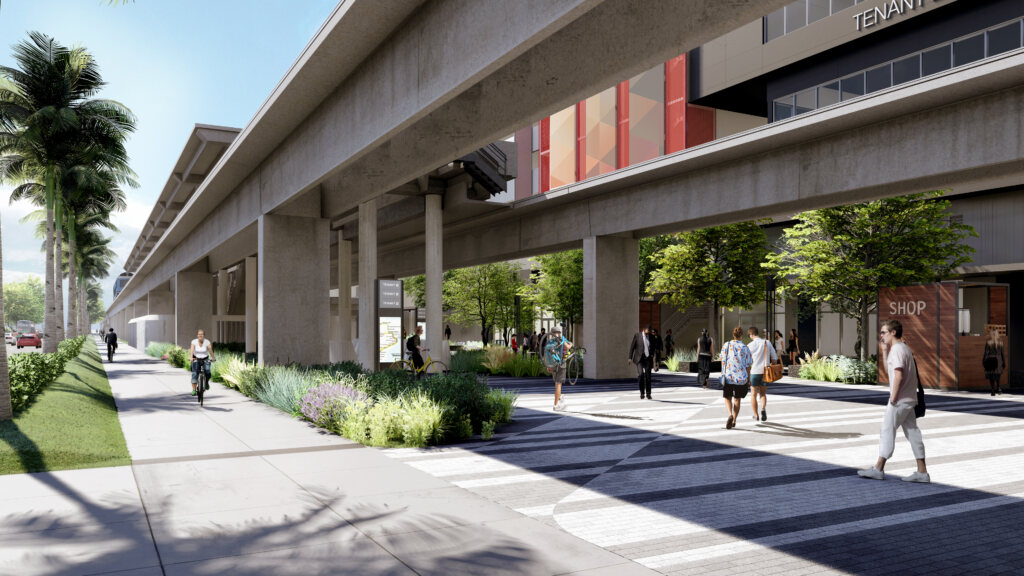 Design Intent
Designed by the globally recognized architecture firms, Touzet Studio and RSP Architects, Grove Central is infused with a sense of movement, light, and texture across a cooperative campus of structures. The residential tower is set back from The Underline and retail thoroughfare near the main Metrorail station, with an open-air courtyard that is shaded by sculptural forms that follow the path of the sun during the day and direct breezes down to the street level. The position and configuration of the property encourage pedestrian flow in all directions as people move to and from the train and buses, the surrounding neighborhoods, or on paths deeper into Coconut Grove itself.