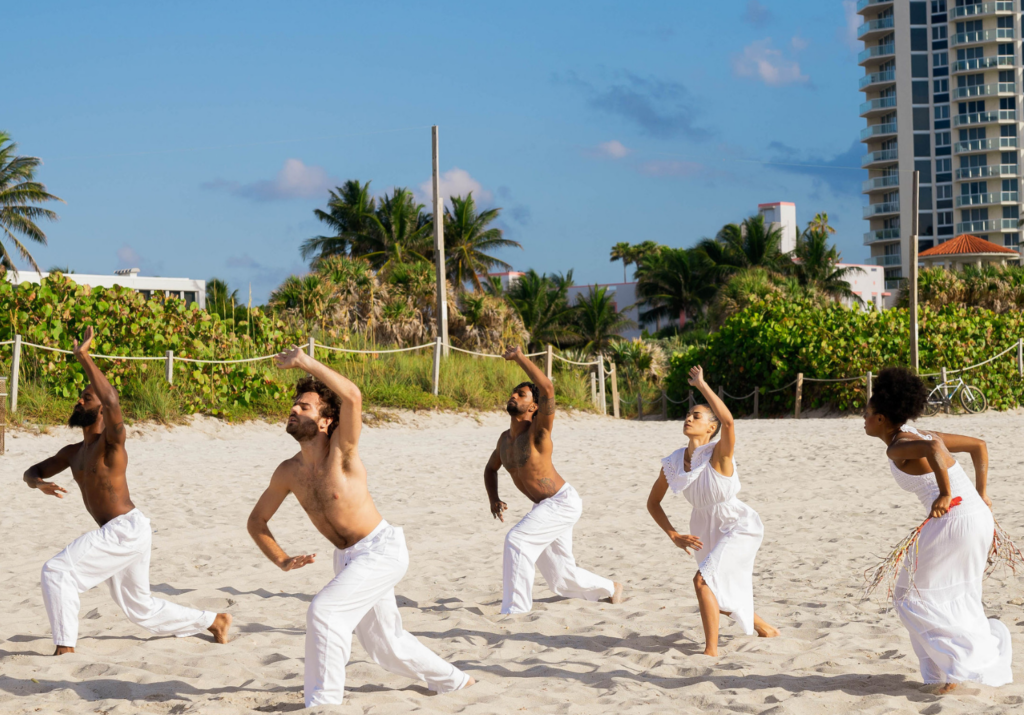 Miami, FL- Friends of the Underline and Bank of America have partnered to launch "The Underline's Global Music Series", a concert series with some of Miami's most beloved emerging and established artists. Starting on October 21st, every third Friday of the month, the community will be able to enjoy a free multicultural musical experience. Three live shows will celebrate Miami's diversity in the culture, arts, and entertainment scene. In addition, pop-up businesses will sell food and beverages to accompany the tunes.
The Underline's Global Music Series will kick off with a Peter London Global Company performance called La Dance Creole, a festive community gathering. This spectacular Afro-Caribbean and Contemporary dance explosion will feature an original recorded score by award-winning Trinidadian Jazz trumpeter and composer Etienne Charles and American and Caribbean star vocalists. For the grand finale, performers will engage the audience in the Carnival Calypso dance "Kaiso Bacchanal".
The second live performance will take place on November 18, bringing the community to dance and enjoy the sound of Afro-Cuban music. December 16 will conclude "The Underline's Global Music Series", featuring a celebration of local performers that highlight holiday music from around the world.
The Underline's Global Music Series Presented by Bank of America is made possible thanks to a $90,000 grant from Bank of America which highlights their commitment to diversity, small businesses, and economic mobility to the community.
The Underline's Global Music Series
Dates: October 21, November 18, and December 16
Time: from 6 to 8 pm
Address: The Underline's Sound Stage is located on the corner of SW 8th Street and SW 1st Ave.
Registration: https://www.theunderline.org/the-underlines-global-music-series-presented-by-bank-of-america/
About Friends of The Underline
Our mission is to deliver and activate a 120-acre, world-class linear park spanning 10-miles below Miami'sMetrorail that will transform regional mobility and celebrate diversity, culture and lifelong learning. Through innovative urban trails and creative programming, we are connecting people to their environment and each other to create a safe, healthy, equitable, and sustainable community. For more information visit theunderline.org.