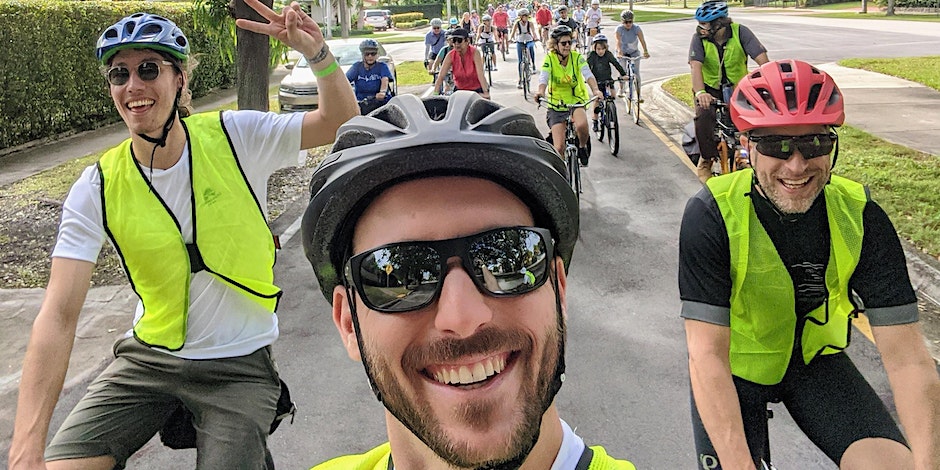 Join the Friends of The Underline on our next bike ride! This great tour not only provides a look at the Underline's next phase but also the neighborhoods of the Roads, Little Havana, Shenandoah, and Silver Bluff. To register, please visit theunderline.org/events.
Meet Up Location: The meeting location will be at the Underline Soundstage Plaza on SW 8th Street SW 1st Avenue Miami, FL 33131, make sure to have your RSVP confirmation at hand when you arrive for check in 15 mins prior to the ride.
This event is FREE to the public, but REGISTRATION IS REQUIRED.
•⁠•⁠•
COME PREPARED: Bring water, sunscreen and wear a helmet.
Getting there:
•⁠
Take the Metrorail to Brickell Metrorail Station, exit north, and walk to Sound Stage, located right before the crossing to 8th street.
•⁠
Walk or bike (bike racks on The Underline as SW 1st Avenue and SW 1st Street) to Sound Stage, located right before the crossing to 8th street.
•⁠
If you drive, please use nearby public parking lots at Brickell City Centre and Publix Mary Brickell Village.
The Underline Equity Statement
The Underline recognizes, represents, and celebrates the unique fusion of cultures that make Miami one of the most diverse cities in the world.
We proudly create this park with the community with an unwavering commitment to be a safe and accessible public space for all who visit the park, regardless of race, age, gender, sexual orientation, abilities, or socioeconomic status.
Read Full Statement: