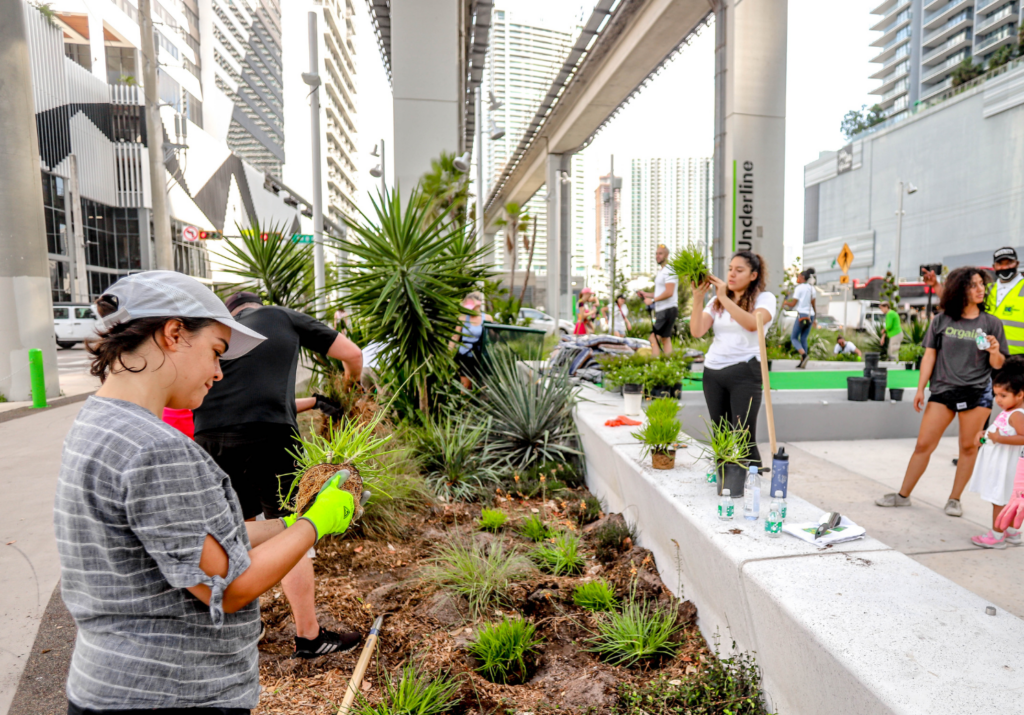 Join us for a special Day in the Dirt presented by TD Charitable Foundation!
Enjoy a Saturday morning volunteering with your community. Help us replant our butterfly gardens in the Promenade with TD Charitable Foundation. Plus, learn about The Underline's conservation efforts to restore native plants and pollinators.
Volunteers will garden, weed, and prune. Water, small snacks, and gardening tools will be provided. Please bring your own gardening gloves wear comfortable clothes and sunscreen.
Location: The Brickell Backyard Sound Stage Plaza sponsored by Florida Power & Light is located at the corner of SW 8th Street and SW 1st Ave in The Underline's Promenade.
For more information please call 305 603-9895 or send an email to: hello@theunderline.org