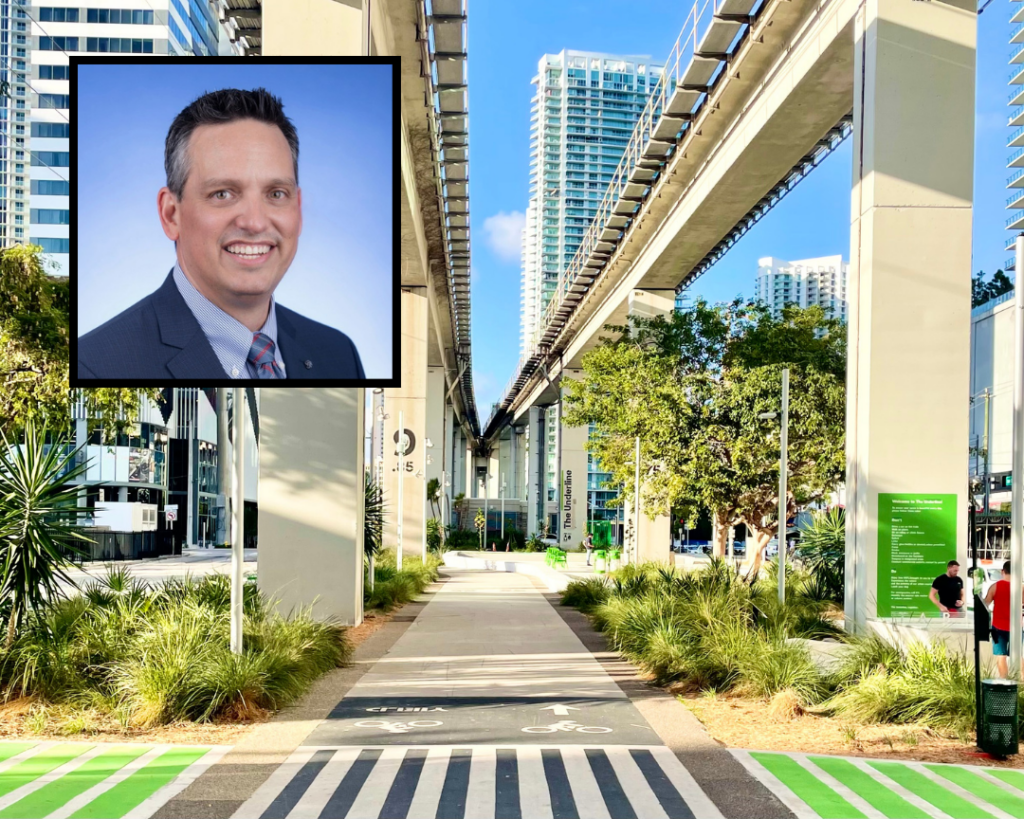 Villar brings robust experience in Transportation and Public Works finance, and is an active transportation advocate and avid cyclist.
The Underline Conservancy announced the appointment of Robert Villar, Chief Financial Officer for Miami-Dade County's Transportation and Public Works Department to its Board of Directors. Villar's experience working for Miami-Dade County will reinforce The Underline's commitment to accountability and world-class operations and enhance its stewardship of county resources.
A longtime resident of Miami-Dade County, Villar offers more than 20 years of experience in accounting, budget, finance and management. He oversees grants administration, budget and performance reporting, financial services, and much more with the overarching goal of improving mobility for residents, businesses and visitors. He is also an adjunct professor at Miami-Dade College where he teaches Accounting and Tax classes.
"As a runner and cyclist, it is an honor for me to serve on The Underline Conservancy Board. I am committed and focused on working to improve the quality of life for our residents and visitors while ensuring we are fiscally responsible public stewards," said Villar.
The Underline Conservancy (TUC) Board of Directors is made up of a dynamic group of nine talented civic, business and community leaders. TUC oversees the operations and maintenance of The Underline, a 10-mile linear park running beneath Miami's Metrorail, which will serve as an urban trail, gathering space and public art destination upon its completion by late 2025.
The Underline Conservancy is fortunate to add Mr. Villar to its roster of board members. As one of The Underline Conservancy's 9 fiduciary representatives, "Robert will bring his understanding of County operations to help implement world-class management and operational services as we build out the full 10 miles of our growing linear park" said Meg Daly, Founder, CEO, and Chair of The Underline Conservancy Board.
About Friends of The Underline
Our mission is to deliver and activate a 120-acre, world-class linear park spanning 10-miles below Miami's Metrorail that will transform regional mobility and celebrate diversity, culture and lifelong learning. Through innovative urban trails and creative programming, we are connecting people to their environment and each other to create a safe, healthy, equitable, and sustainable community. For more information visit theunderline.org.