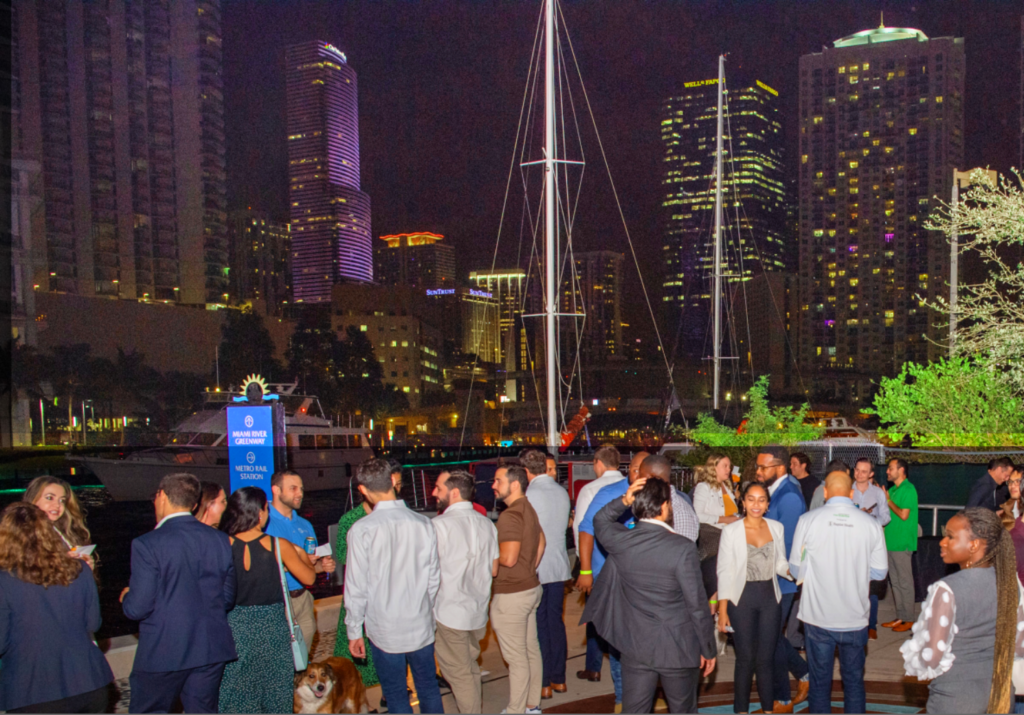 Come and connect with people at all levels in the community on Thursday, May 19th. Exchange ideas, hear community updates from Miami-Dade County District 5 Commissioner Eileen Higgins's Office, build relationships with like-minded individuals, and enjoy a fun ice breaker game for one-on-one conversations.
We'll have delicious food provided by Rice Mediterranean Kitchen and much more!
•••⁠
Getting there:
The River Room begins at the intersection of 1st Court and 7th Street, when you arrive please walk north.
•⁠ 🚆Take the Metrorail to Brickell Metrorail Station, exit north and walk to River Room, located at SW 1st Court and SW 7th Street, and then head toward the Miami River at 600 SW 1st Court, Miami, FL 33130 (the end of the River Room).
•⁠ 🚴‍♂️ Walk or bike (park your bike in the River Room.)
•⁠ 🚗 If you drive, please use nearby street parking, Brickell City Centre parking, or Mary Brickell Village parking. Then walk to the event location.
•••⁠
👩‍🦽Accessibility: The Underline is fully wheelchair accessible.
•••⁠
🌧 Rain Policy: Considerable amount of rain and/or lightning will postpone the event 2 hours before event time by email or during the event time by email and in-person if needed.
•••⁠
💡 See our park rules here: The Underline's Park Rules