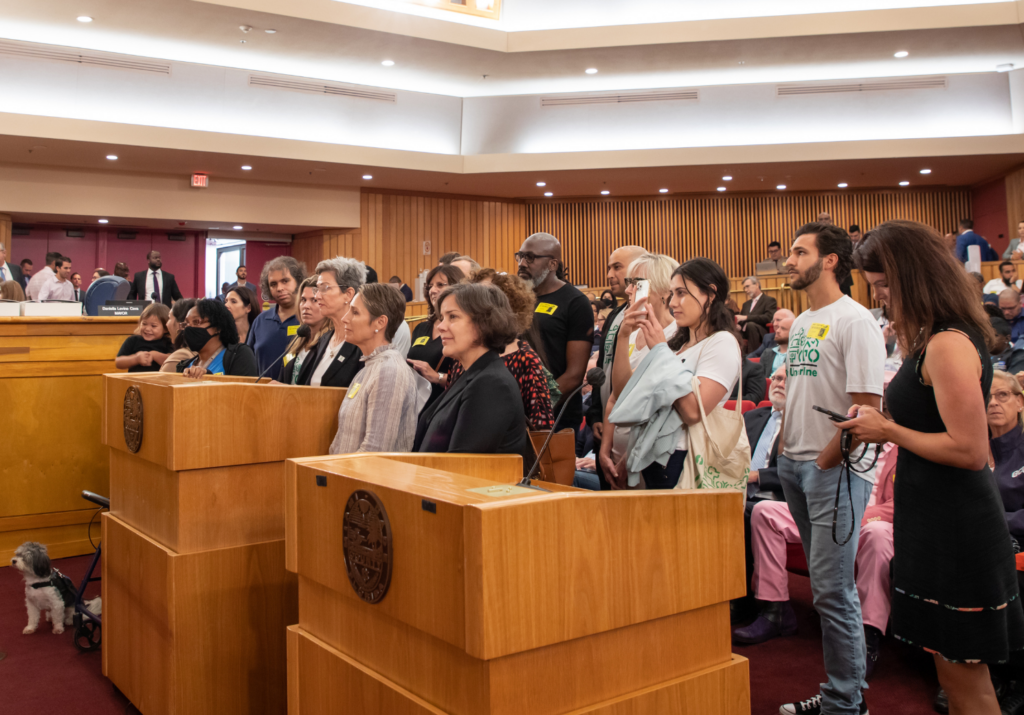 The Underline's Phase 3, a 7-mile segment, design-build construction team is approved by Miami Dade County Board of County Commission.
Miami, FL– On Tuesday, October 18th, 2022 Miami-Dade County Board of County Commissioners approved the award of The Underline's Phase 3 construction to the design-build team NV2A Central Joint Venture. The contract for construction is between Miami-Dade County's Department of Transportation and Public Works (DTPW) and NV2A Central Joint Venture for the construction of The Underline's third phase. Phase 3 of The Underline will connect and unite the Cities of Miami, Coral Gables, South Miami, and unincorporated Miami-Dade County.
"We are thrilled that the meticulous selection process for the construction of this crucial segment of The Underline is done and the construction award complete. We are thankful for the leadership of County Mayor Levine Cava, District Commissioners Eileen Higgins and Raquel Regalado and DTPW Director Cleckley to ensure the community is delivered the world-class facility they were promised," said Meg Daly, Founder and CEO of Friends of The Underline.
The Board of County Commissioners approved the design-build services with expected project completion in 2026. The Underline's Phase 3 construction is the third and final segment of The Underline with 7.36 miles starting from SW 19th Avenue to Dadeland South Metrorail Station. Phase 3 is built on three key drivers: safe multi-modal transportation, nature, and community. Similar to the first two phases of the project, Phase 3 will have world-class amenity areas that will be reviewed at a series of public meetings and native vegetation that support The Underline's master plan's proposed restoration of the Pine Rockland, Hardwood Hammock, Pollinator and Wet Prairie ecosystems.
Upon completion, The Underline will be the county's first 10-mile linear multi-mobility corridor uniting all modes of transportation, enhancing residents' accessibility to the existing eight Metrorail stations within its path and the neighboring communities. The Underline implementation is taking place in three phases. Phase 1, The Brickell Backyard, opened on February 26th, 2020 and had over 1.6 million visitors in its first year. Phase 2 of The Underline is expected to be completed in Fall of 2023 and will feature the first of many bioswales throughout the trail.
For more information about The Underline Phases please visit theunderline.org/phases.
About Friends of The Underline
Our mission is to deliver and activate a 120-acre, world-class linear park spanning 10-miles below Miami's Metrorail that will transform regional mobility and celebrate diversity, culture and lifelong learning. Through innovative urban trails and creative programming, we are connecting people to their environment and each other to create a safe, healthy, equitable, and sustainable community. For more information visit theunderline.org.