Amigos de The Underline Conselho de Administração

The Underline Conservância

Amigos da equipe The Underline

Fundadores e Patrocinadores Públicos

Underline e Brickell Backyard Fundadores

Parceiros

Endossos

Equipe SFM

Kent Security
Rudy Prio Touzet
Vice Chairman, Banyan Street Partners
Jessi Berrin
Saúde Batista
Kieran Bowers
Propriedades do Swire
Iris Escarra
Greenberg Traurig
Rudy Fernandez
Universidade de Miami
Daniel Gibson
Ministérios franciscanos alegano-alegãos
Brian Goldmeier
BYG Strategies
Lucas Hernandez
Filantropia Microsoft
Josh Merkin
rbb Comunicações
Camilo Miguel, Jr.
MAST Capital
Ira Leesfield
Leesfield Scolaro
Salma Rahmathulla
Grupo Pelicans
Brent Reynolds
NR Internacional
Donna Shalala
Universidade de Miami
Lilly Weinberg
John S. e James L. Knight Foundation
Steven Wernick
Wernick & Co
Jane Wooldridge
The Miami Herald
Judy Zeder
Banqueiro Coldwell
Daniel Balmori
Advogado Pro Bono Hogan Lovells
Membro do Conselho Honorário
Parker Thomson
Hogan Lovells
Conselho de Administração
Meg Daly
Presidente, Amigos do The Underline Membro do Conselho
Stu Blumberg
2º Vice Presidente, aposentado
Roger Terrone
Tesoureiro, Amigos do The Underline Membro do Conselho
David Cardenas
Secretário, Miami-Dade County Parks, Recreation & Open Spaces Chief
Nicole Tallman
1ª Vice-Presidente, Diretora de Política e Assuntos Legislativos do Município de Miami-Dade Daniella Levine Cava
Kevin Walford
Planejador II da Organização de Planejamento de Transportes do Município de Miami-Dade
Grace Perdomo
Zyscovich Architects
Robert Villar
Miami-Dade County Department of Transportation & Public Works,
Chief Financial Officer
Parceiros do Condado de Miami-Dade
Irene Hegedus
The Underline Project Manager. Miami-Dade County Department of Transportation and Public Works Chief Transportation Enhancements.
Tom Morgan
The Underline Gerente do Contrato de Conservância. Chefe de Operações dos Parques Municipais de Miami-Dade, Recreação e Espaços Abertos.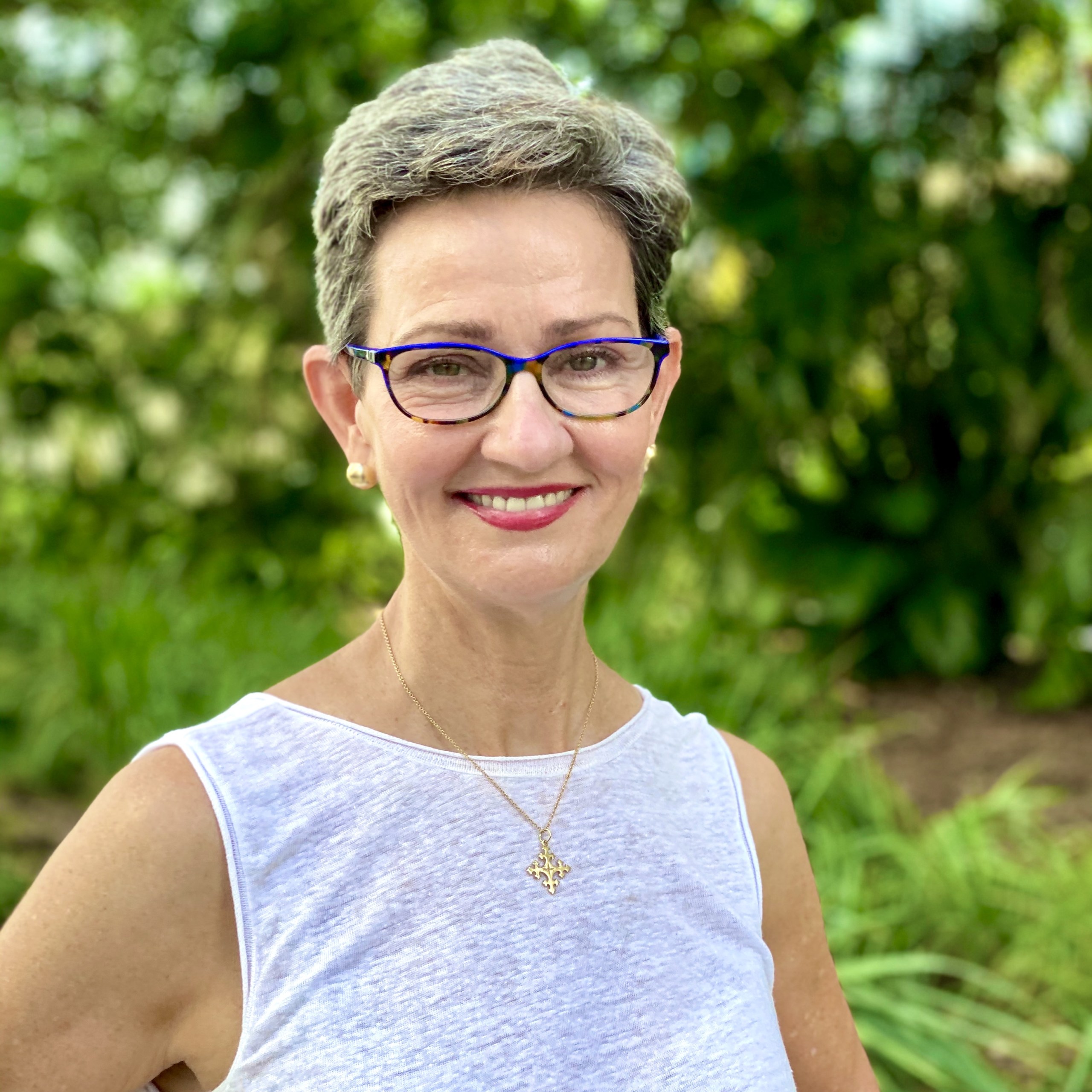 Meg Daly
Fundador, Presidente, e CEO
Antes de fundar a Friends em 2014, a Meg era proprietária da First Media Direct, uma empresa de marketing de ponta para a indústria de televisão broadcast. Ela também ocupou cargos executivos de marketing e gestão nas indústrias de relações públicas, publicidade, tecnologia e imobiliária. Meg é formada em inglês pela Universidade de Vanderbilt e trabalhou em várias diretorias filantrópicas.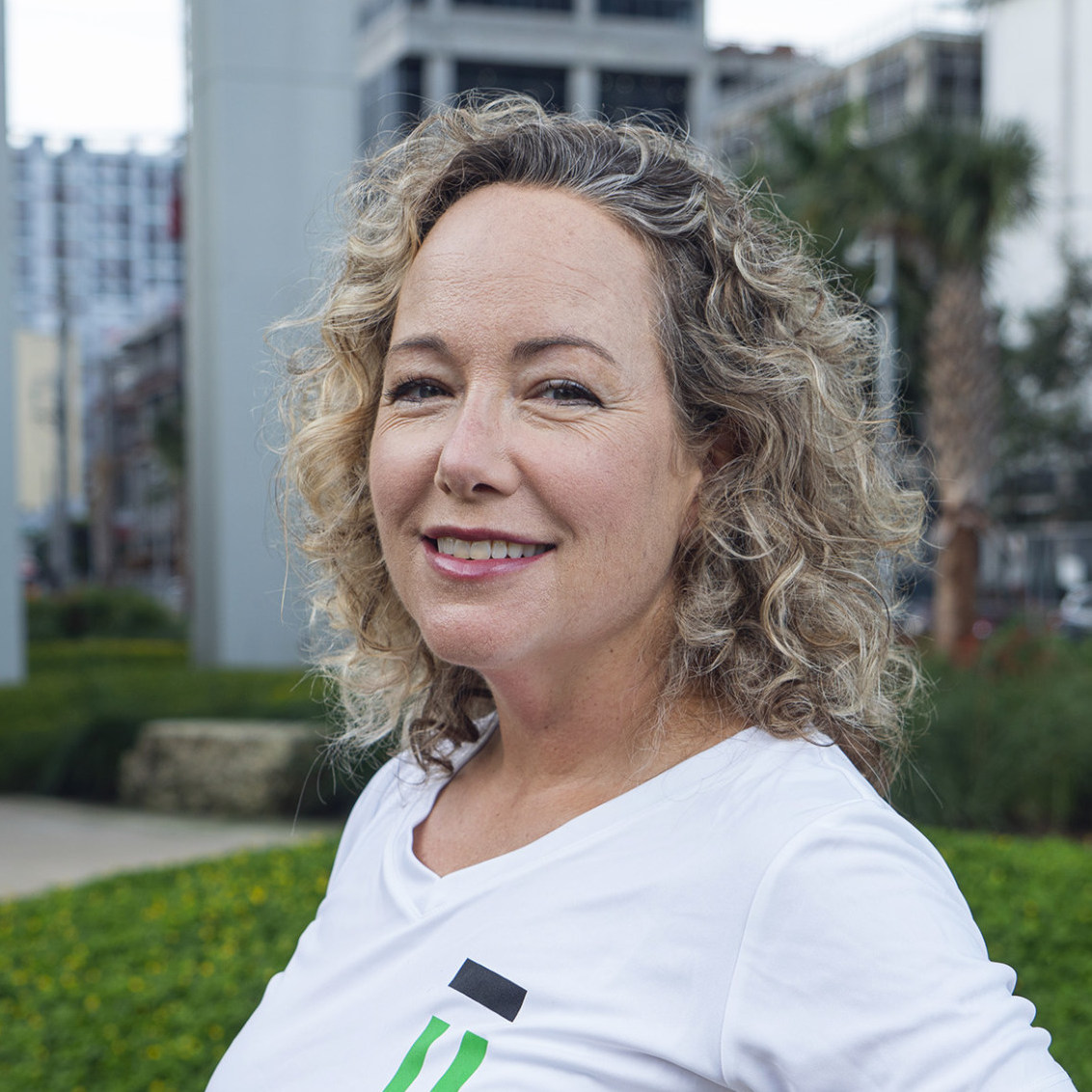 Patrice Gillespie Smith
Chefe de Operações
Patrice tem trabalhado como planejadora urbana em todo o país para criar andável, seguro e resiliente comunidades. Antes de trabalhar com a Friends of The Underline, ela atuou como Gerente Sênior de Planejamento, Transporte e Resiliência da DDA de Miami; liderou a Neat Streets Miami; e desenvolveu o Plano de Ação Safer People, Safer Streets Action Plan e as Diretrizes Miami-Dade Complete Streets.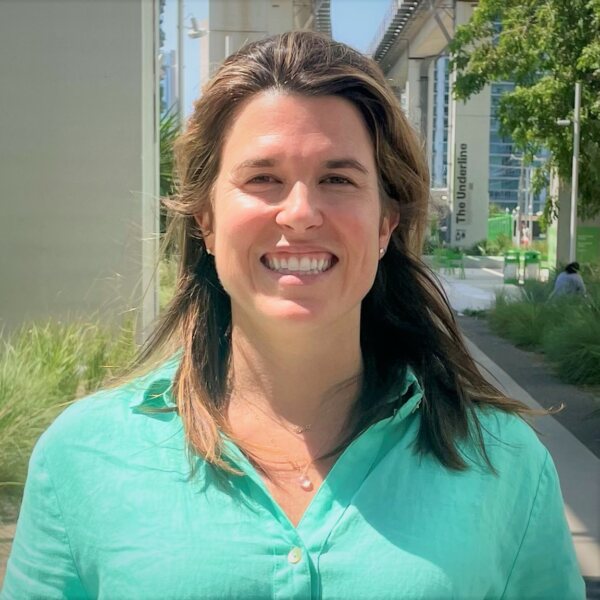 Leana Cianfoni
Chief Development Officer
As a Coral Gables resident and Miami native with over 12 years of experience fundraising in South Florida, Leana has contributed to organizations such as HistoryMiami Museum, The Nature Conservancy, Everglades Foundation, University of Miami, and the Greater Miami Chamber of Commerce. She currently serves on the Board of Directors for Philanthropy Miami and has a Master's in International Business from Florida International University and a Bachelor's of Science in Public Relations from the University of North Florida. She is passionate about philanthropy, protecting the environment, and preserving the arts and history of Miami for future generations.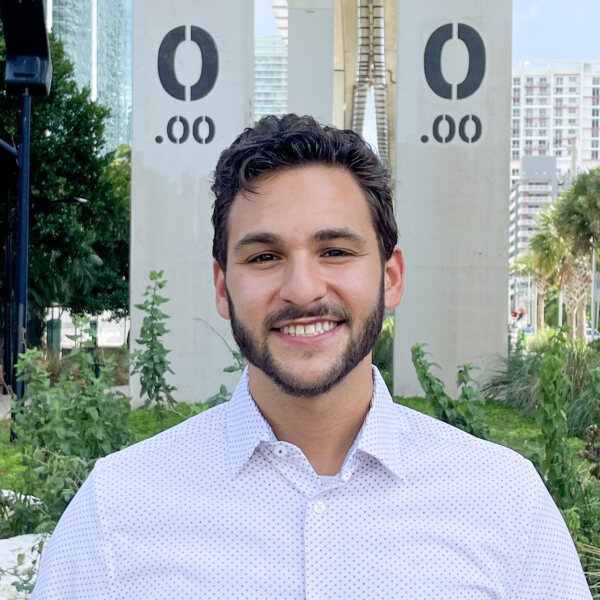 Jake Moskowitz
Chief Innovation Officer
Jake Moskowitz has worked as a mobility entrepreneur, digital strategist, and startup mentor throughout the US and Latin America. Prior to joining the Underline, he was the CEO of Voyhoy, a multimodal travel platform for travelers to compare and buy bus, plane, and train tickets throughout South America. Jake received his B.A. from the University of Georgia and views technology as a fundamental tool to bind people and places together.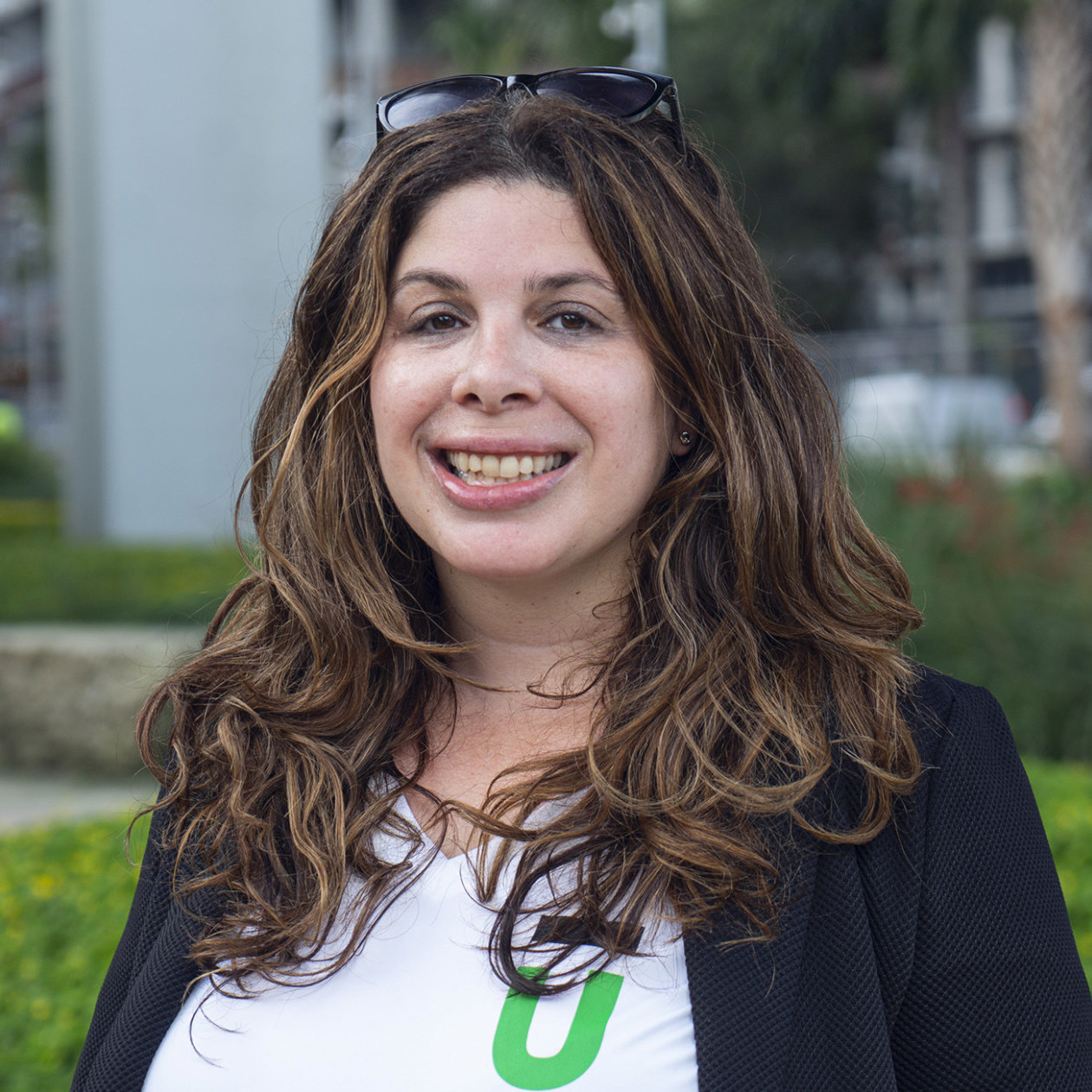 Amy Rosenberg
Art and Programming Advisor
Amy fundou/co-fundou cinco organizações comunitárias incluindo Dream in Green, o grupo de jovens mecenas do Arsht Center, The Green Room Society e Overtown Music Project. Antes de trabalhar com The Underline, Amy foi Diretora de Doações Anuais e Engajamento Comunitário para a Fundação Nacional de Jovens Artistas. Amy recebeu seu B.A. da Universidade da Pensilvânia e seu diploma de Direito da University of Miami School of Law.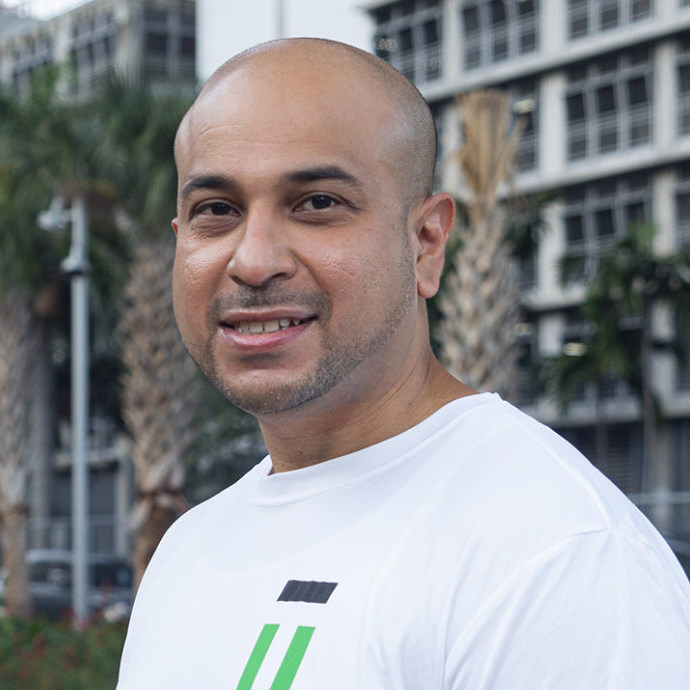 Masi Faroqui
Gerente de alcance da comunidade
Nativo de Miami, Masi gerencia o alcance da comunidade para The Underline. Antes de trabalhar para The Underline, Masi trabalhou para o Movimento das Crianças da Flórida, como Diretor de Divulgação e Envolvimento. Masi se formou com A.A. pela Miami Dade College e é Bacharel em Sociologia/Antropologia pela Florida International University. Ele obteve um Mestrado em Políticas Públicas na Universidade de Massachusetts-Dartmouth.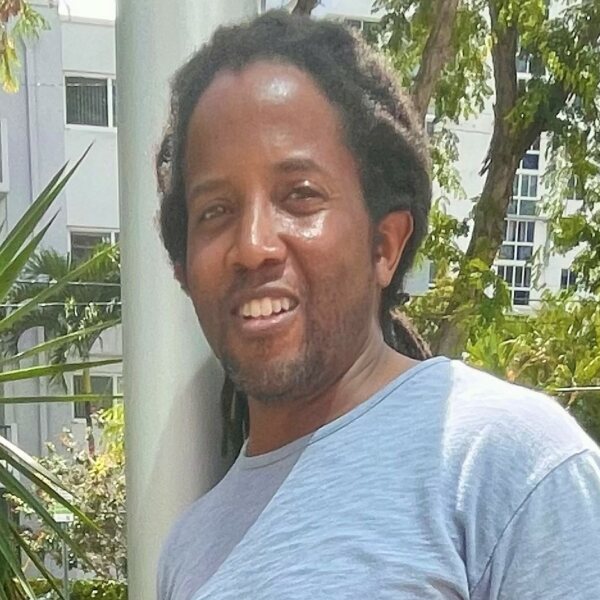 Jamal Wilson
Gerente de Marketing
A native of Miami and a graduate of University of Miami's Environment, Culture, and Media Master's program, Jamal brings over 15 years of  digital marketing experience with non-profit, government, entertainment, and academic organizations.  Formerly the marketing coordinator for Miami Herbert Business School Graduate Business Programs at the University of Miami, Wilson supports The Underline's vision to be a world-class destination for community building, arts, and environmental awareness events.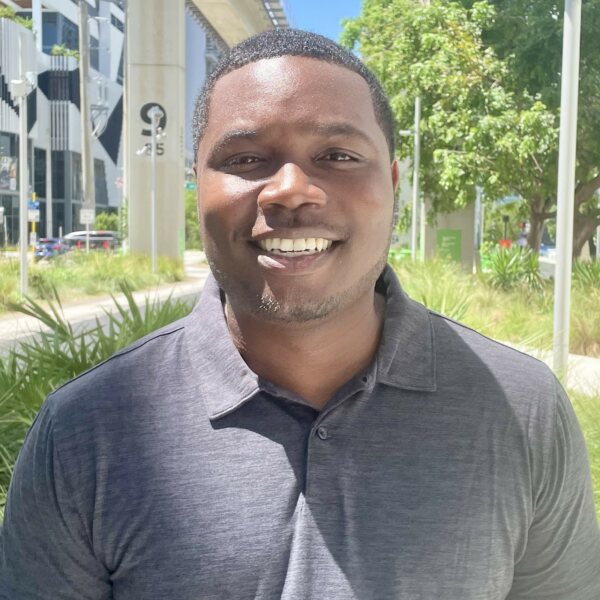 Delven Patterson
Gerente de Instalações
Delven has worked as a Parks professional across the South Florida area to create safe and enjoyable spaces for community usage. Prior to working for The Underline, he served as the Parks and Recreation Director for the City of Opa-Locka. He has held Park Manager positions in the City of Miami and the City of North Miami Beach, and is a Certified Parks and Recreation Professional who has served on a number of boards. Delven has a B.S in Sports Administration and a Master's degree in Business Administration from St. Thomas University.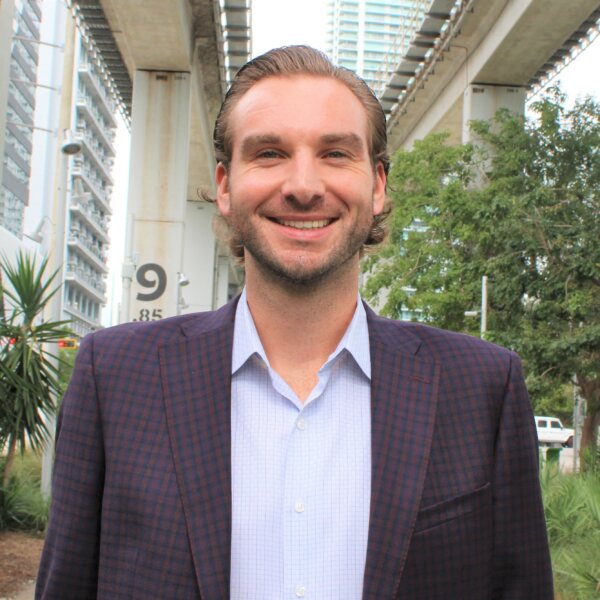 Scott Schneider
Donor Relations Manager
A native of California and proud South Florida transplant, Scott Schneider brings a wealth of experience in fundraising, cultivation, and relationship management. Prior to joining Friends of The Underline, he served as Director of Membership for Broward Performing Arts Foundation. Previously, he was Account Manager, Suite Services for the Miami Dolphins & Hard Rock Stadium. Scott received a B.S. in Sport and Recreation Management from the University of Iowa and currently serves on the SRM Advisory Board.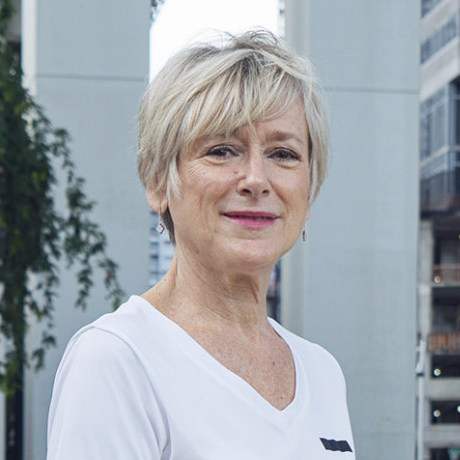 Kate Gilhuly
Data Coordinator
Em seu retorno a Miami, Kate tornou-se voluntária em 2018 e, posteriormente, membro da equipe dedicada de Friends of The Underline. Anteriormente, Kate trabalhou com líderes globais da indústria de viagens para comercializar seus conceitos, capturar e manter dados e fornecer análises sobre categorias de membros, demografia e oportunidades. Kate tem o prazer de chamar Miami de sua casa e de estar envolvida em The Underline e na comunidade de Miami.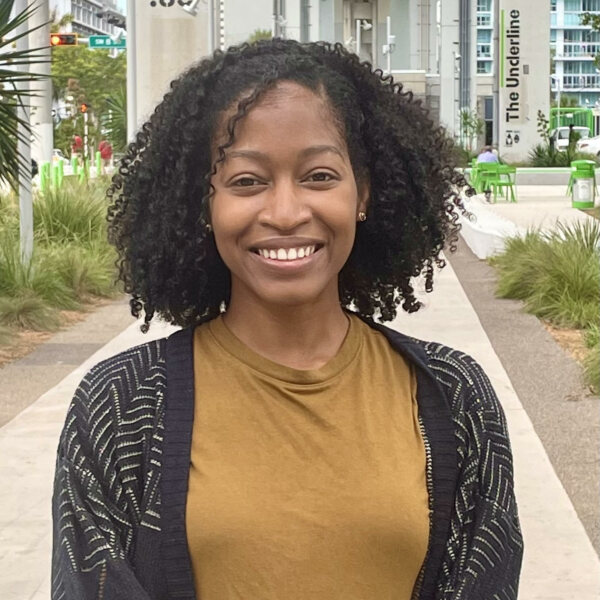 Christina Brown
Events and Programming Manager
A native of Jamaica, raised in South Florida and a graduate of Florida International University, Christina Brown brings expertise in event planning with non-profit and family-friendly programming.  She is excited to contribute to the team as The Underline increases engagement with both the surrounding residents, commuters, and visitors.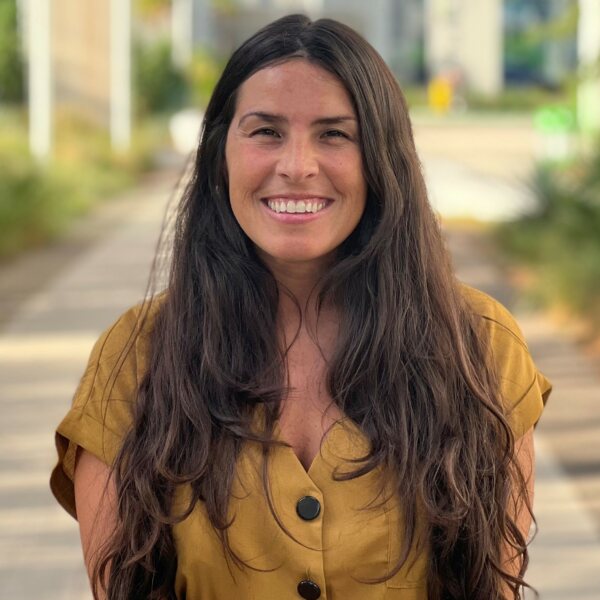 Sol Inaudi
Operations and Finance Coordinator
Sol was born in California and lived most of her life in Argentina. She has two Bachelor's degrees in Business Administration and International Relations, both with a specialization in Sustainability.  After 9 years working in Administration and Operations positions, she moved to Miami and joined The Underline team. She is excited to contribute to the strategic plan's implementation and streamlining of the business processes.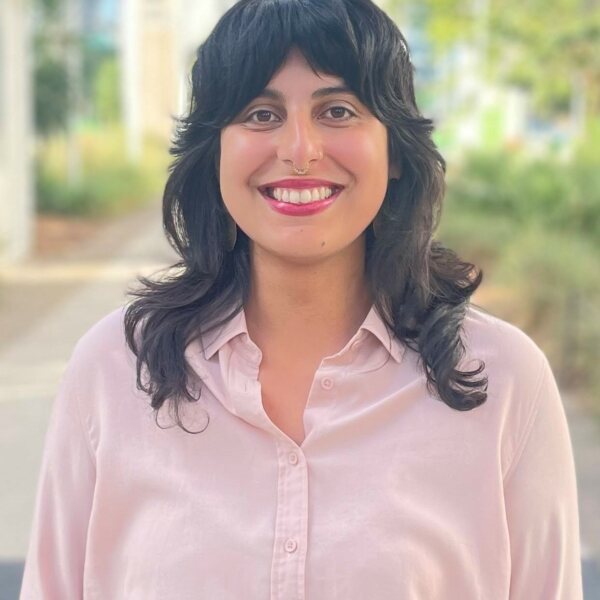 Natasha Dadlani
Coordenador de Marketing
A Miami native, Natasha spent 9 years in California working with community event, non profit, and retail organizations.  She has a Bachelor's in Film and Digital media from University of California, Santa Cruz, and after returning to Miami, is excited to help The Underline shape its communication and social media strategy.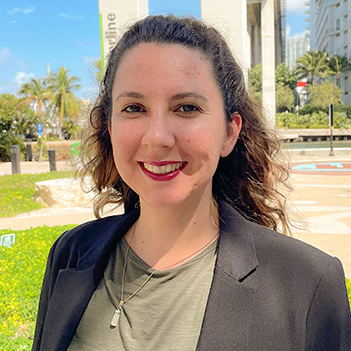 Natalee Collazo
Volunteer Coordinator
Natalee Collazo joins The Underline as a full time team member after 4 years as an outstanding volunteer for community outreach and partnership events.  As a graduate of Florida International University and a Miami native, Collazo brings her passion for community engagement and philanthropy,  implementing The Underline's strategic plan for growing the volunteer program offerings.
Município de Miami-Dade
Estado da Flórida
Cidade de Miami
Departamento de Transporte da Flórida
Cidade de Coral Gables
Cidade de Miami do Sul
Swire Properties, Fundador do Underline
A Fundação John S. e James L. Knight, Fundador do Underline
Pináculo, Brickell Backyard Fundador
Publix Super Markets Charities, Brickell Backyard Fundador
Banyan Street Capital, Brickell Backyard Fundador
Mary Brickell Village, Brickell Backyard Fundadora
Brickell Heights & SLS Lux, Brickell Backyard Fundadores
Departamento de Transporte e Obras Públicas do Município de Miami-Dade
A Rede de Alta Linha
Departamento de Parques do Condado de Miami-Dade, Recreação e Espaços Abertos
Faculdade de Arquitetura da Universidade de Miami
A Fundação John S. e James L. Knight
A Fundação Miami
Departamento MAGIC do Miami-Dade College
Miami-Dade County Animal Services
Autoridade de Desenvolvimento do Centro de Miami
Revista SOMI
Município de Miami-Dade
Cidade de Miami
Cidade de Coral Gables
Cidade de Miami do Sul
Conselho de Faróis
ChamberSOUTH
Câmara de Comércio de Coral Gables
Vila de Pinecrest
Aldeia da Baía de Palmetto
Capítulo AIA Miami
Seção Gold Coast da APA FL
Complexo de Arte de Panificação
Baptist Health South Florida
BDO
Conselho de Faróis
Bicicleta Coconut Grove
Bicicleta SoMi
Bike Walk Coral Gables
Bicicleta 305
Garrafa & Bottega
Associação de proprietários de imóveis residenciais Brickell
Building.co
Conselho da Vila de Coconut Grove Village
Câmara de Comércio de Coral Gables
A Autoridade de Desenvolvimento do Centro da Cidade
East Coast Greenway Alliance
Emerge Miami
Fairchild Jardim Botânico Tropical
Departamento de Transporte da Flórida
Amigos da Trilha Ludlam
Amigos do MPath
Gridics
Hogan Lovells
A Liga Americana de Biciclistas
Museu de Arte Lowe
Ciclo de Mack & Fitness
Coletivo Bicicleta Cidade Mágica
Associação MIAMI de REALTORES
Município de Miami-Dade MPO BPAC
Município de Miami-Dade MPO TARC
Escolas Públicas do Condado de Miami-Dade
A Fundação Mitchell Wolfson
Consulado Geral da Holanda em Miami
PeopleForBikes
Restaurante Perricone
Republica
rbb Comunicações
Hospital South Miami
Representante dos Estados Unidos Ileana Ros Lehtinen
Associação do Bairro da Riviera (RNA)
Salazar Jackson LLP
South Miami Bike Shop
Propriedades do Swire
O Grupo Sierra Club Miami
Tara Ink
TrAC
Universidade de Miami
Museu e Jardins de Vizcaya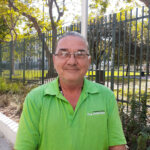 Orbis Michel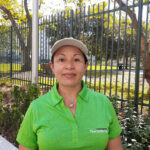 Carmen Monterossa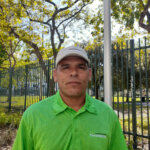 Yuniesqui Silva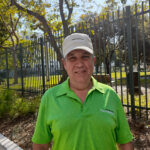 Huber Sanchez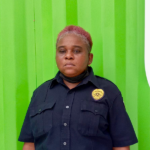 Ruby Brown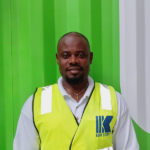 Maxime Verzilus
Jennifer Santiago
Richard McGuffi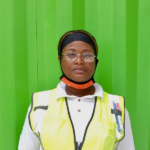 Latashia Castleberry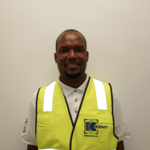 Dominique Jacques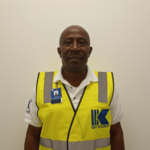 Frantz Dehonnet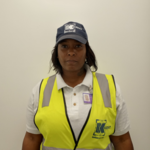 Trisha Symonette
Amigos de The Underline
Nossa missão: Entregar e ativar um parque linear de 120 acres, de classe mundial, com 10 milhas abaixo do Metrorail de Miami, que transformará a mobilidade regional e celebrará a diversidade, a cultura e a aprendizagem ao longo da vida. Através de trilhas urbanas inovadoras e programação criativa, estamos conectando as pessoas ao seu ambiente e umas às outras para criar uma comunidade segura, saudável, eqüitativa e sustentável.

Valores essenciais
The Underline is a 120-acre park in Miami's urban core that is building a world-class city by celebrating:
Diversidade e Inclusividade
Inovação
Saúde e Bem-estar
Sustentabilidade
Segurança e mobilidade
Conectividade
Diversão
The Underline Conservância
Nossa missão: Entregar e manter um parque linear de classe mundial e uma trilha urbana de 10 milhas e proporcionar saúde, bem-estar, arte pública, cultura e programação educacional envolvente para todos.
The Underline Equity Statement
The Underline recognizes, represents, and celebrates the unique fusion of cultures that make Miami one of the most diverse cities in the world.

We proudly create this park with the community with an unwavering commitment to be a safe and accessible public space for all who visit the park, regardless of race, age, gender, sexual orientation, abilities, or socioeconomic status.
Read Full Statement here.