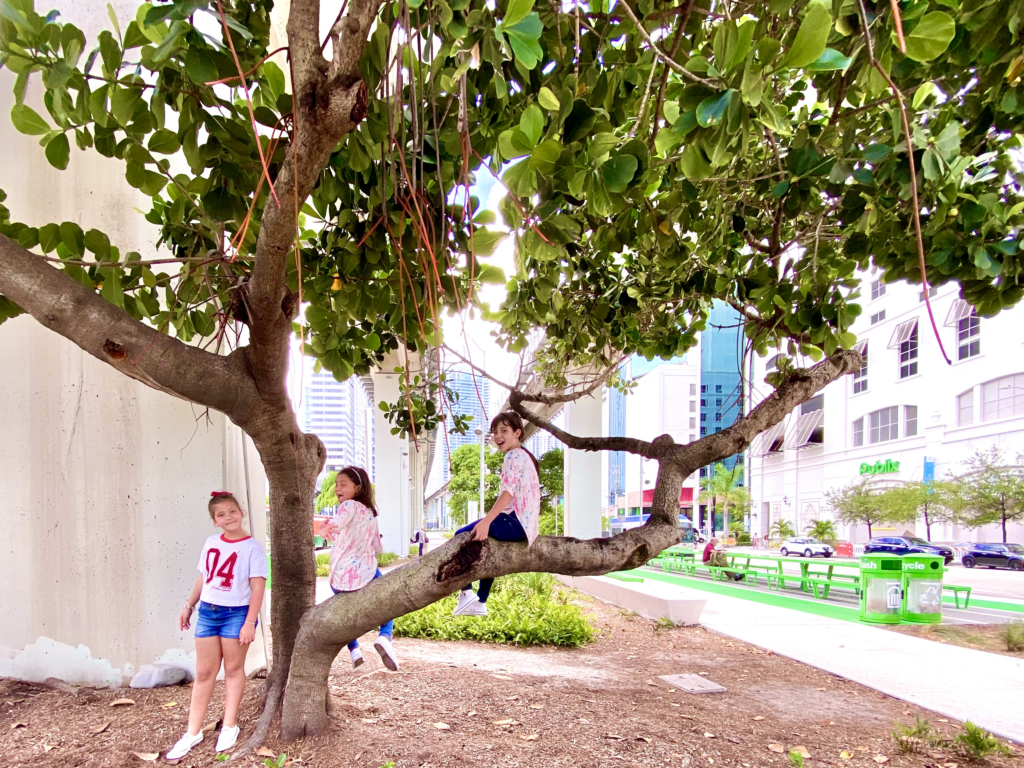 The Underline Phase 2 construction has begun! When completed this phase will have over 800 new native trees to support nature, climate and The Underline visitor experience.
Phase 2 is a 2.14-mile segment of the 10-mile Underline and is built on three key drivers: safe multi-modal transportation, nature and community. After hundreds of presentations, public meetings, surveys and listening sessions over 6 years, residents said they wanted: both biking and walking paths (widening the paths to over 18 feet total); and from the Pine Rockland and Hardwood Hammock ecosystems, native trees, grasses and shrubs and plants to attract and support butterflies, birds and bees.
To prepare for adding over 100,000 new plants and trees, and to have enough width for the new paths and park spaces, existing trees and plants were evaluated for their health, potential liabilities, bike and pedestrian conflicts, required clearances from the Metrorail, and their location within the park.
Once construction is complete, Phase 2 will add over 1,000 native trees. Because the soil must be remediated, existing planting is addressed first. Of the existing trees, 151 will be removed because they are in poor condition or are too close to the Metrorail train tracks and the future paths. A certified arborist will oversee tree pruning and the relocation of 226 trees. Any lost tree canopy will be mitigated through a contribution to the tree trust fund.
Phase 2 will also feature the project's first of many bioswales, green infrastructure that will help with stormwater flooding and runoff.
If you have any questions or require additional information, please contact Miami Dade County Department of Transportation and Public Works (DTPW) who is leading construction by email at: TheUnderline@miamidade.gov
You may also visit our FAQ page and share your feedback with us by filling out our Community Comments form.
To read our blog announcing the beginning of construction for Phase 2 click here.