Phase 1

Now Open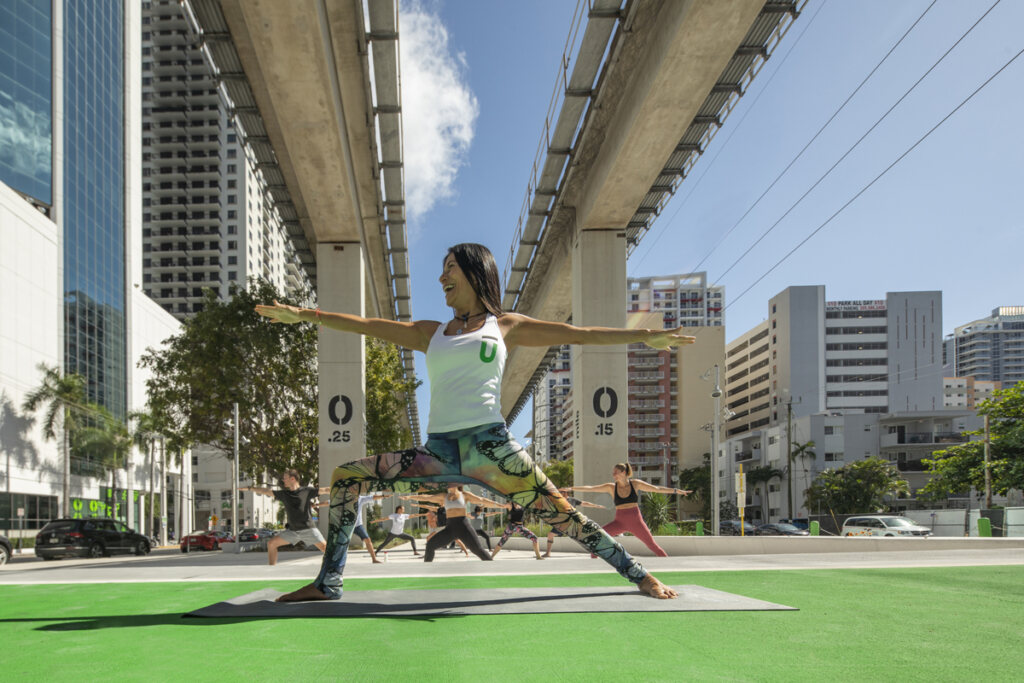 Explore the first phase of The Underline: Brickell Backyard featuring urban biking and walking paths, flex basketball and soccer court, outdoor gym, nature and butterfly gardens, gathering spaces to eat, play, discover and relax.
Phase 1
Brickell Backyard
Phase 2
Vizcaya Station
Phase 3
Miami
Phase 1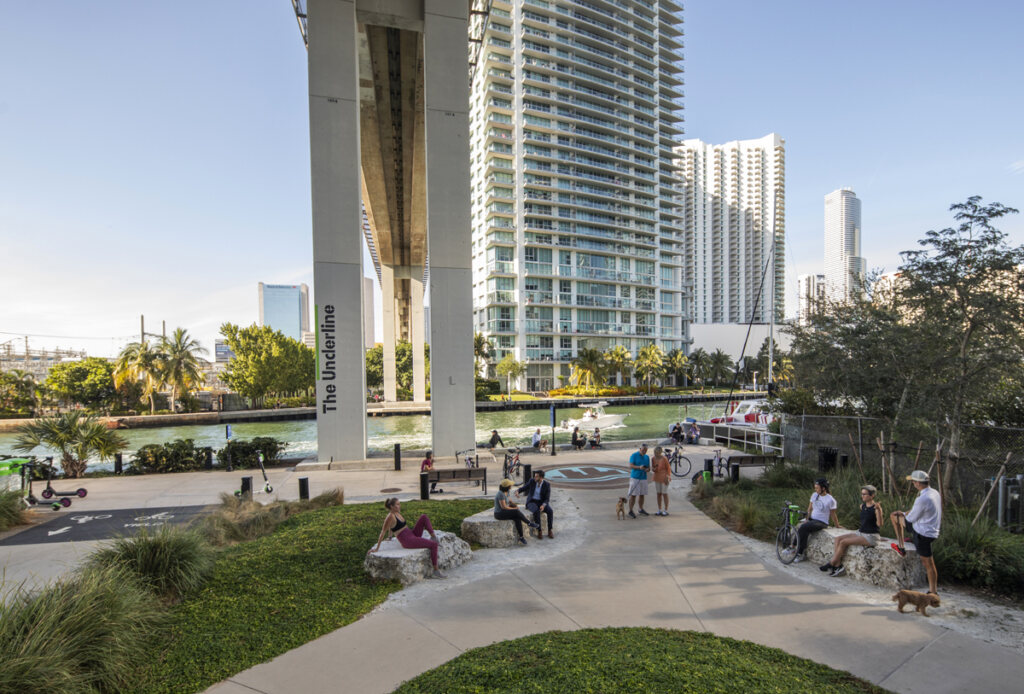 Brickell Backyard
Miami River to SW 13th Street
Length
0.5 miles
Progress
Now Open

Total Construction Cost
$16,524,258 
Design
James Corner Field Operations
Miami-Dade County Contractor
Central Pedrail
Construction Funding
$7,688,760 Miami-Dade County
$1,944,000 FDOT TAP Grant
$2,000,000 State of Florida
$4,871,690 City of Miami
$19,808 FDOT
Phase 1
Brickell Backyard
Phase 2
Vizcaya Station
Phase 3
Miami
Phase 2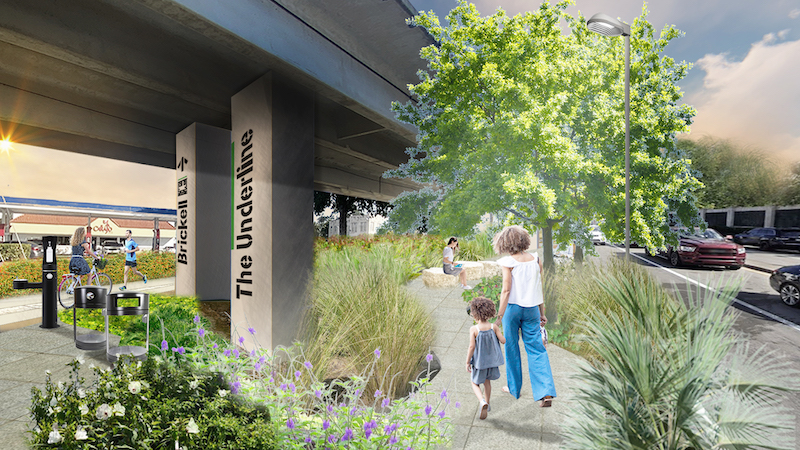 Miami
SW 13th Street to SW 19th Avenue
About Phase 2: Phase 2 of The Underline is a 2.14-mile segment that connects SW 13th St. to SW 19th Ave. Construction began Fall 2021 and is expected to be completed in the summer of 2023.
Amenities: There are three amenity areas in the plan for Phase 2, which include the Simpson Park Playground Area, Vizcaya Station Plaza, and 17th Avenue Plaza. See images of feature areas here.
Goals and Priorities: Phase 2 is built on three key drivers: safe multi-modal transportation, nature, and community. After many presentations, public meetings, surveys, and community feedback, two of the main public priorities are: Safety: safe biking and walking paths, lighting and improved crosswalks; Nature: native vegetation including trees, plants and grasses that support The Underline master plan restoration of the Pine Rockland, Hardwood Hammock, Pollinator and Wet Prairie ecosystems. Part of pre-construction efforts include the removal and relocation of trees along the Phase 2 segment. In preparation for this work, informational tags with QR codes are on trees that are being relocated and removed. Trees that are remaining are protected by orange fencing
Features: Phase 2 will also feature the project's first of many bioswales, green infrastructure and below ground drainage that will help with stormwater flooding and runoff. Other notable project components include:
– The addition of 100,000 native plants and trees to attract butterflies, bees and birds including 1,000 trees.
– 36% increase in tree shade canopy Tree canopy increase: 36%*
(Canopy removed: 195,858 square feet, Canopy replaced: 266,700 square feet)
– Resting areas along the path with oolitic limestone boulders or benches.
– Hydration stations at the amenities.
– Bike repair station at Vizcaya Metrorail station.
– Bike racks at all amenities.
– Dog friendly with doggie bag dispensers at each amenity area and pet water bowls.
– Trash and recycling receptacles throughout the corridor.
– LED lighting that is Dark Sky compliant.
– Green infrastructure: Bioswale native landscaping with natural infiltration planting.
– Free WiFi service at the Vizcaya and Simpson Park Playground areas.
– Public art
– Programmable areas for numerous public events, cultural, educational and health and wellness programs.
Length
2.14 miles
Progress
Under Construction
Public Meetings & Webinar
Public Meeting #1 12/9/20 presentation here and Poll results here.
Public Meeting #2 5/25/21 presentation here and Poll results here.
Webinar Landscape meeting #3 1/19/22 presentation here.
Phase 2 Fact Sheet here
Construction Advisories:
Advisory 1 Detours here
Advisory 1 here
Advisory 2 here
Advisory 3 here
Advisory 4 here
Advisory 5 here
Advisory 6 here
Advisory 7 here
Total Construction Cost
$20,115,110
Miami-Dade County Contractor
Lead Construction
Link to Miami-Dade County Underline Phase 2 page here
Contacts:
Underline staff: info@theunderline.org
Underline Phase 2 Construction information: theunderline@miamidade.gov
FPL undergrounding transmission lines: Nick Howard at (239) 994-7770.
Construction Funding
$8,572,243, State of Florida
$8,000,000, Miami-Dade County
$3,572,243 City of Miami
Phase 1
Brickell Backyard
Phase 2
Vizcaya Station
Phase 3
Miami
Phase 3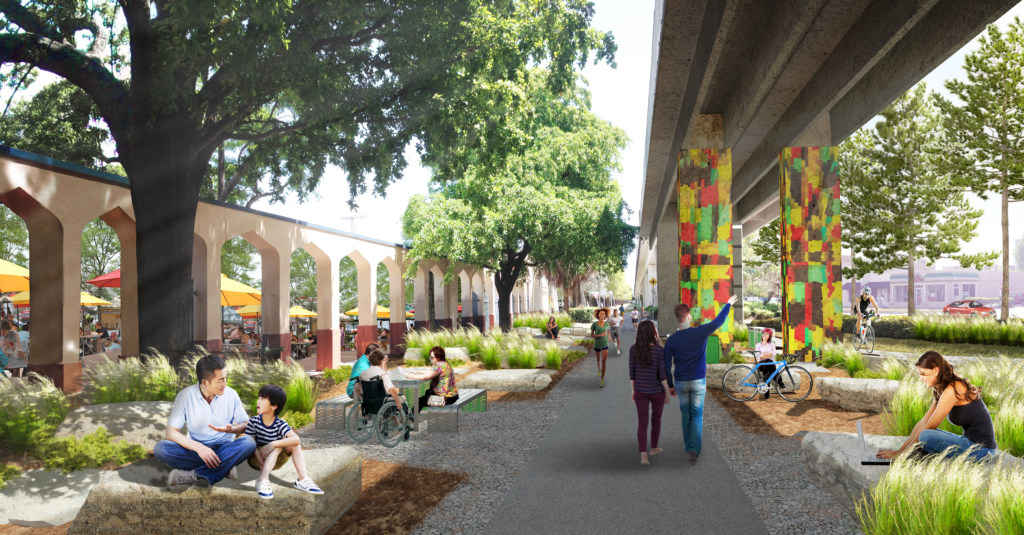 Miami
SW 19th Avenue to Dadeland South Metrorail Station
Length
7 miles
Progress
Miami-Dade County Procurement
Total Construction Cost
$109,000,000