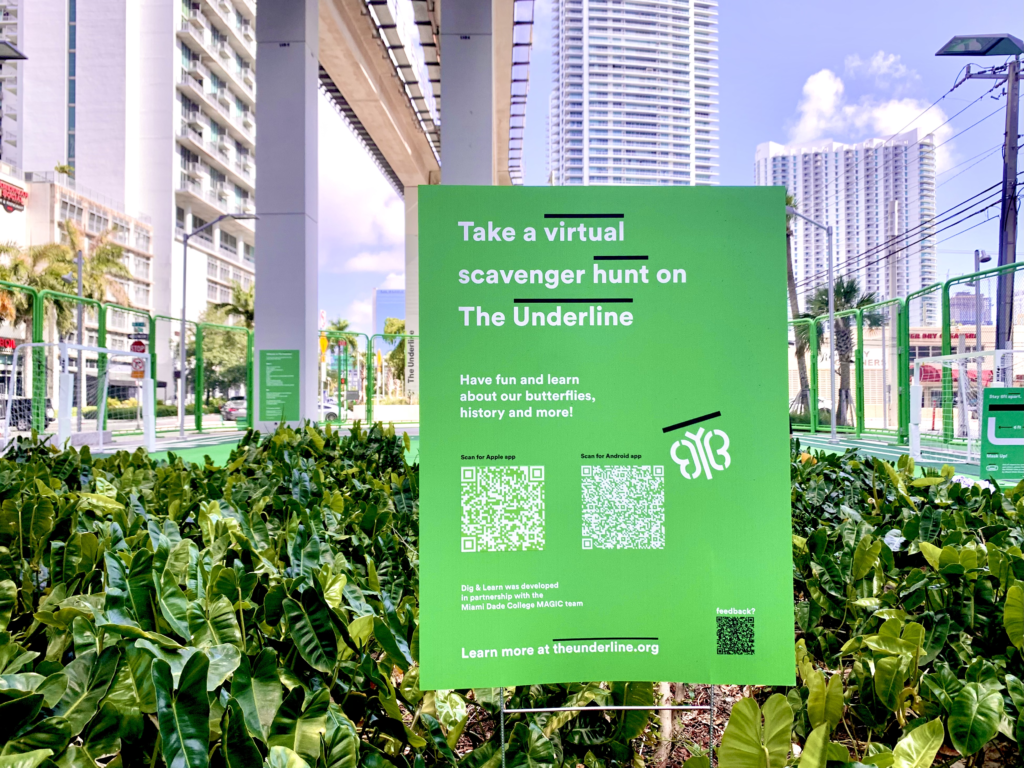 Miami, May 4, 2021 – Miami Dade College's (MDC) Miami Animation and Gaming International Complex (MAGIC) teamed up with The Underline, Miami's ten-mile linear park and urban trail, to develop Dig & Learn, a mobile game that bridges technology with history and the great outdoors. The game is available for Apple and Android.
Dig & Learn is part of several tools developed by MAGIC students in support one of The Underline's core values: innovation. Others include an augmented reality (AR) simulation of the park, available on the Apple and Google Play stores, allowing smartphone users to take a virtual tour of the completed park.
"Dig & Learn is the newest partnership with MAGIC. This virtual scavenger hunt uses augmented reality so visitors, both in the park and online, can uncover key educational artifacts that celebrate the history of The Underline and its surrounding neighborhoods," said Breanna Faye, chief technology officer for Friends of The Underline. Click here to read the release.
📲 To download The Underline's Dig & Learn App for Apple click here.
📲 To download The Underline's Dig & Learn App for Android click here.
•••⁠
SUPPORT INNOVATION at The Underline! Donate now to support the creation of free programs like this that focus on innovation, tech, children's education and much more for our Miami community. 💚
🔗 DONATE HERE ✅✨
•••⁠