Donate
Friends of The Underline is dedicated to the care of The Underline, a 10-mile urban sanctuary below Metrorail. Your donation directly supports efforts to preserve 120 acres of parkland and urban trails that improve mobility, health and connectivity with gathering spaces, art and programs that heal communities creating an equitable space to live, gather and explore.
Payments powered by Stripe. No card information is stored on this server.
Individual
Giving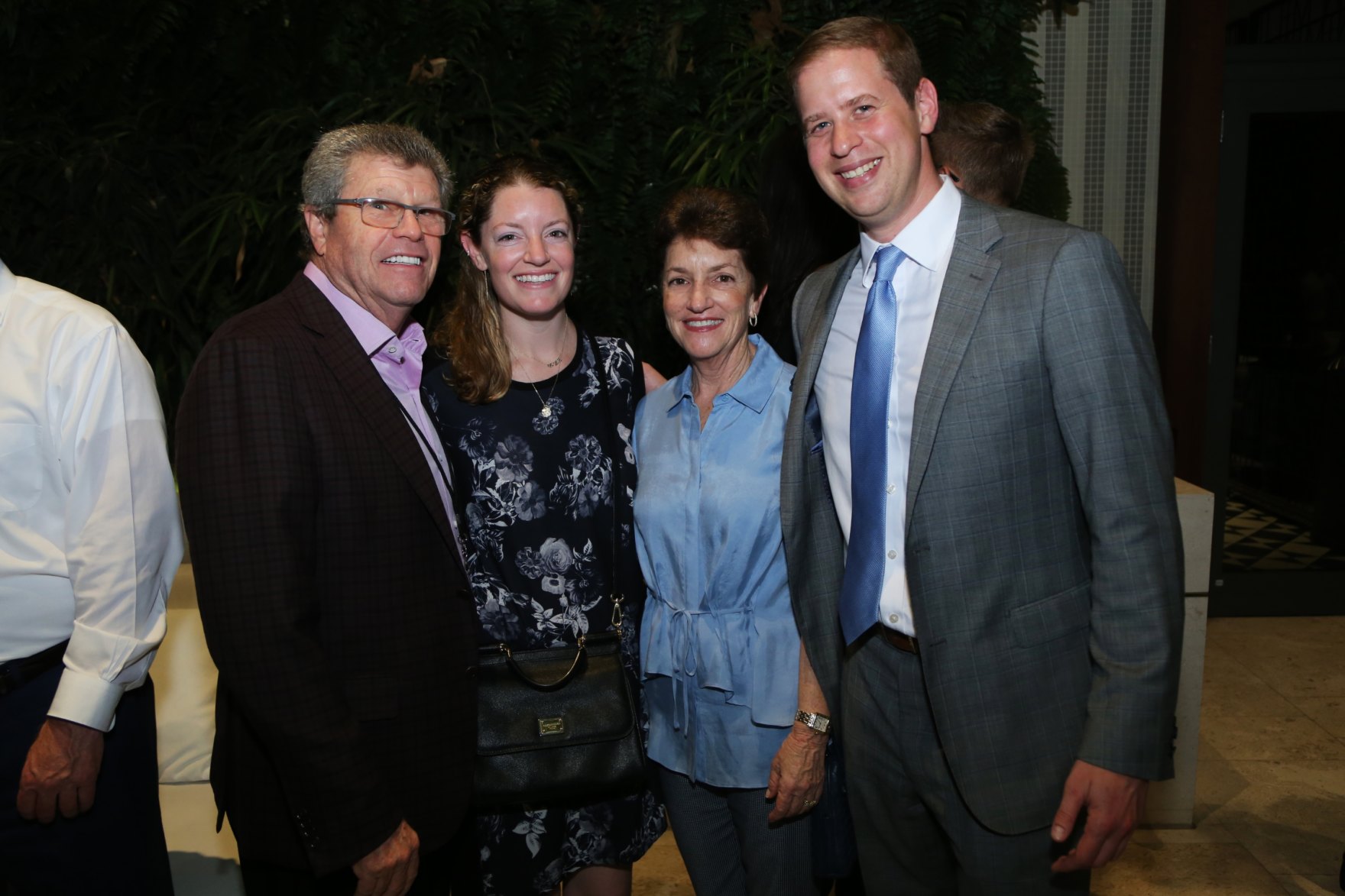 Louis Wolfson, Randi Wolfson Adamo, Ellen Wolfson & Elan Gershoni. The Underline SLS Brickell Launch Party.
Donor support is more important than ever. Your 100% tax deductible gift makes it possible for The Underline to have public programs and complete necessary landscaping and maintenance. Your donation will play an essential role in the sustainability of our park. Gifts of $1,000 and more will be recognized on our website.
---
Corporate
Sponsorship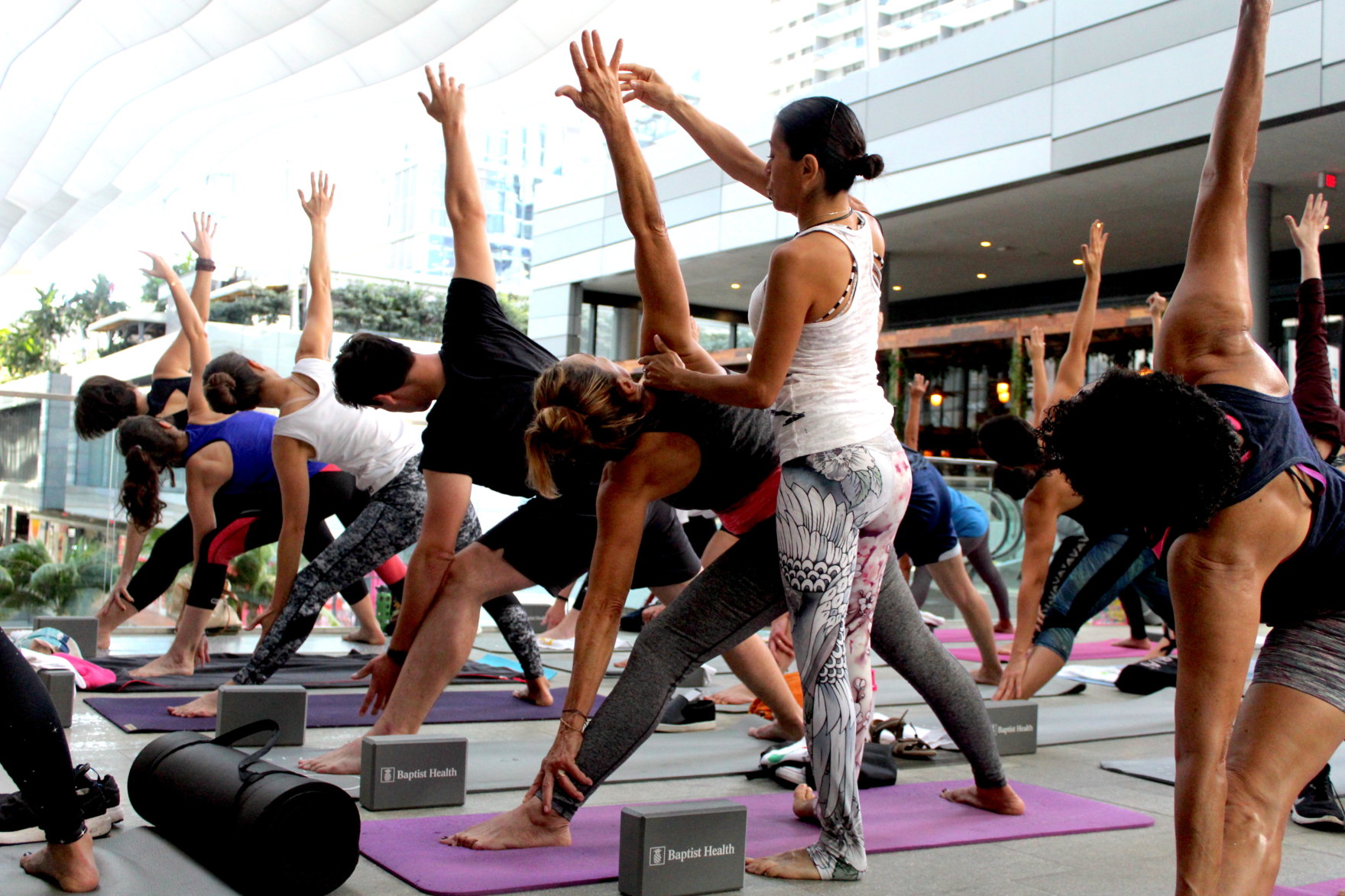 Underline Yoga powered by Baptist Health South Florida.
Corporate donors like you support and sustain The Underline. Whether you are looking for a volunteer opportunity for 
your team, a content series or a special event, we can work with you to customize your support. The Underline is uniquely positioned to offer the corporate community a variety of engagement opportunities to increase brand visibility and align with your goals.
---
Adopt The
Underline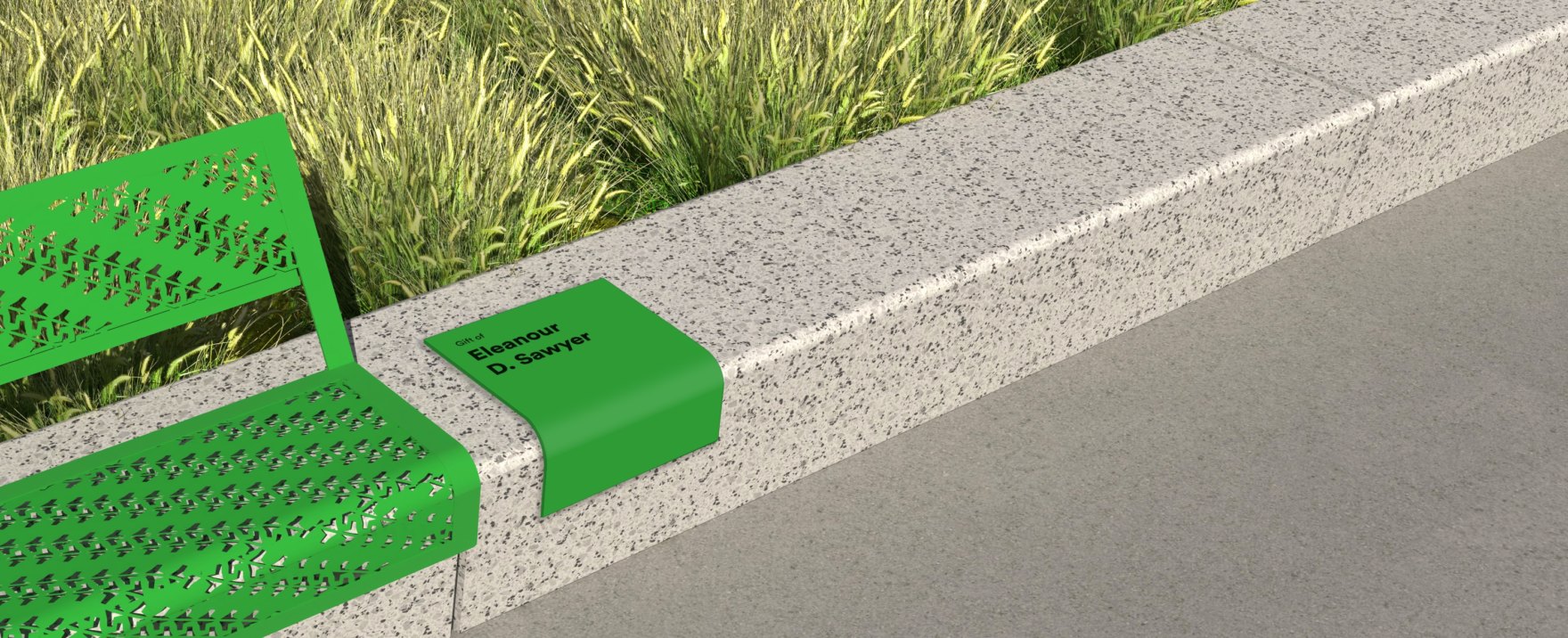 Example of The Underline bench with custom inscription.
Bench
Adopt a bench to honor or memorialize someone. We will
 acknowledge your $25,000 donation with a personalized plaque on a bench in Brickell Backyard.
Trees
Many beautiful trees throughout the park are available for adoption for a tax-deductible donation of $10,000. Honor or memorialize 
a loved one with a marker on a tree.
---
Naming

Opportunities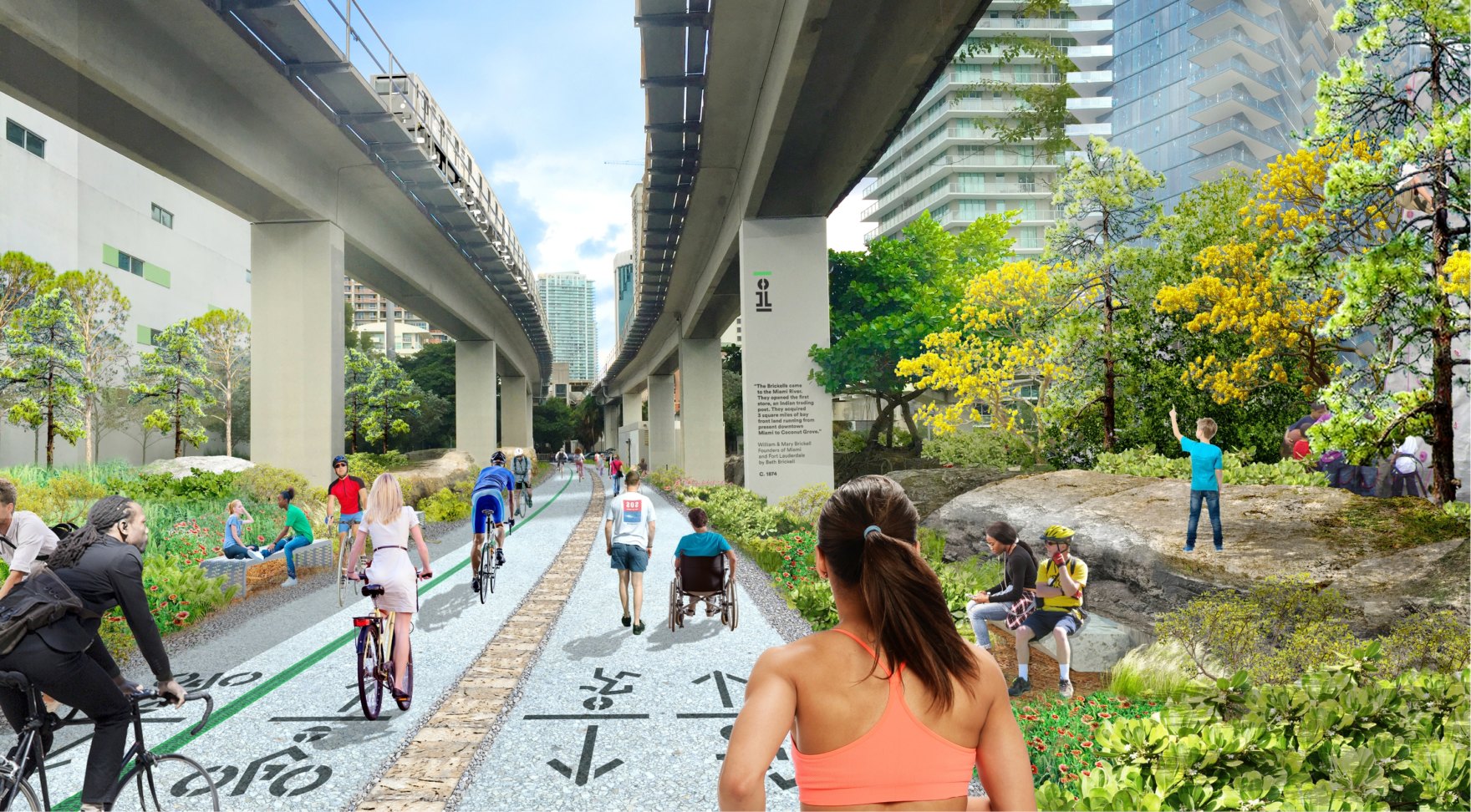 Underline Brickell Backyard Oolite Room phase 1 rendering by James Corner Field Operations
The Underline's first half mile has naming opportunities from a two-block long park 
in front of the Brickell Metrorail station to meditative butterfly gardens anchored by prehistoric limestone boulders. The Underline has many ways for you to give and to be recognized for your generosity.
---
Events

& Programs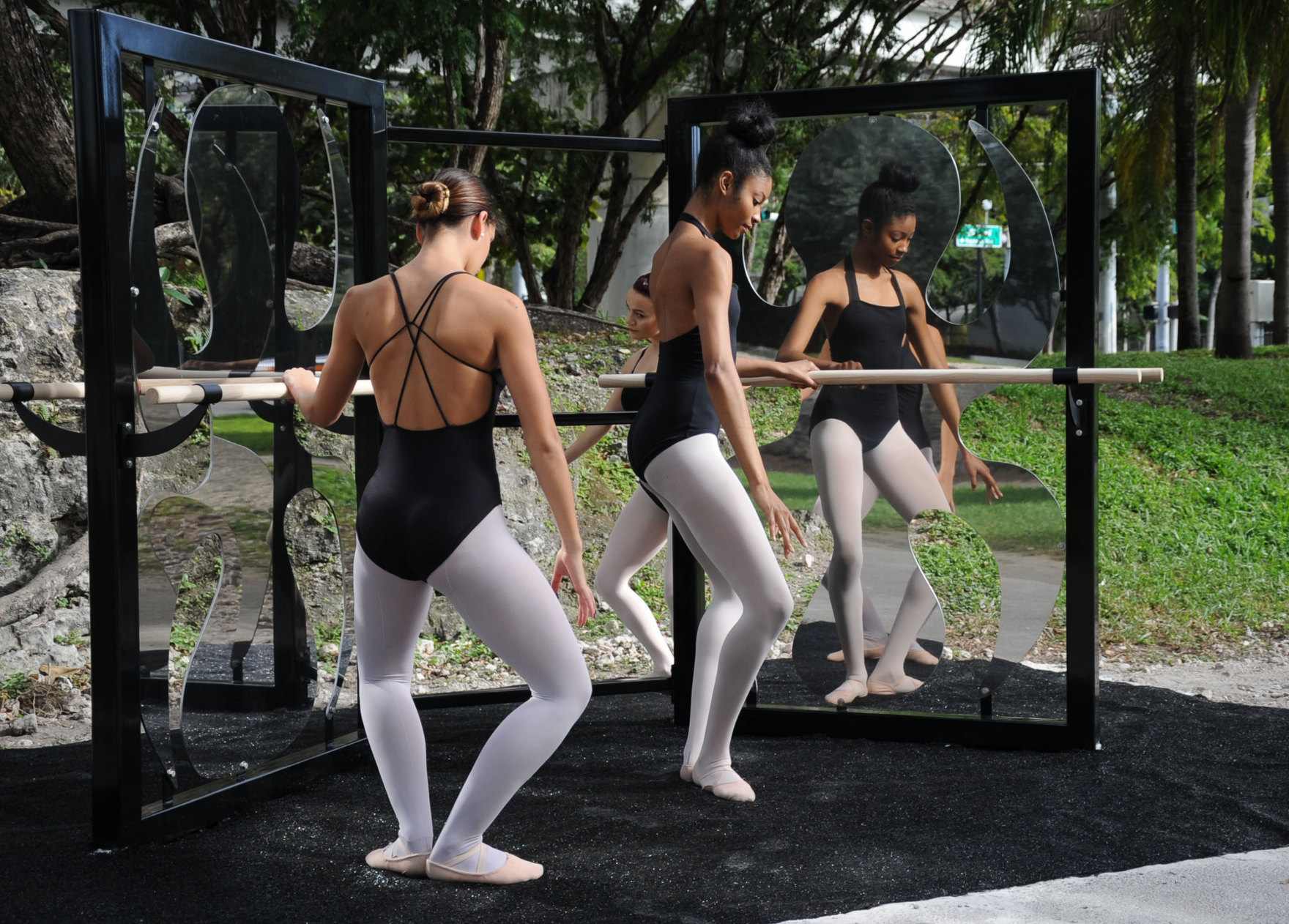 ArtPlace America temporary art installation PUZZLED by Naomi Fisher.
Put your name on a program! From health and wellness, arts and culture, and pet and culinary experiences, our programming depends upon the generosity of our donors. Your support enables The Underline to provide free engaging programs and experiences that connect our diverse community.
Underwrite a performance or program ($10,000-$500,000+)
Commission or become the title sponsor for a program ($10,000-$500,000+)
Extraordinary individual gifts garner special recognition
---
Foundations

& Government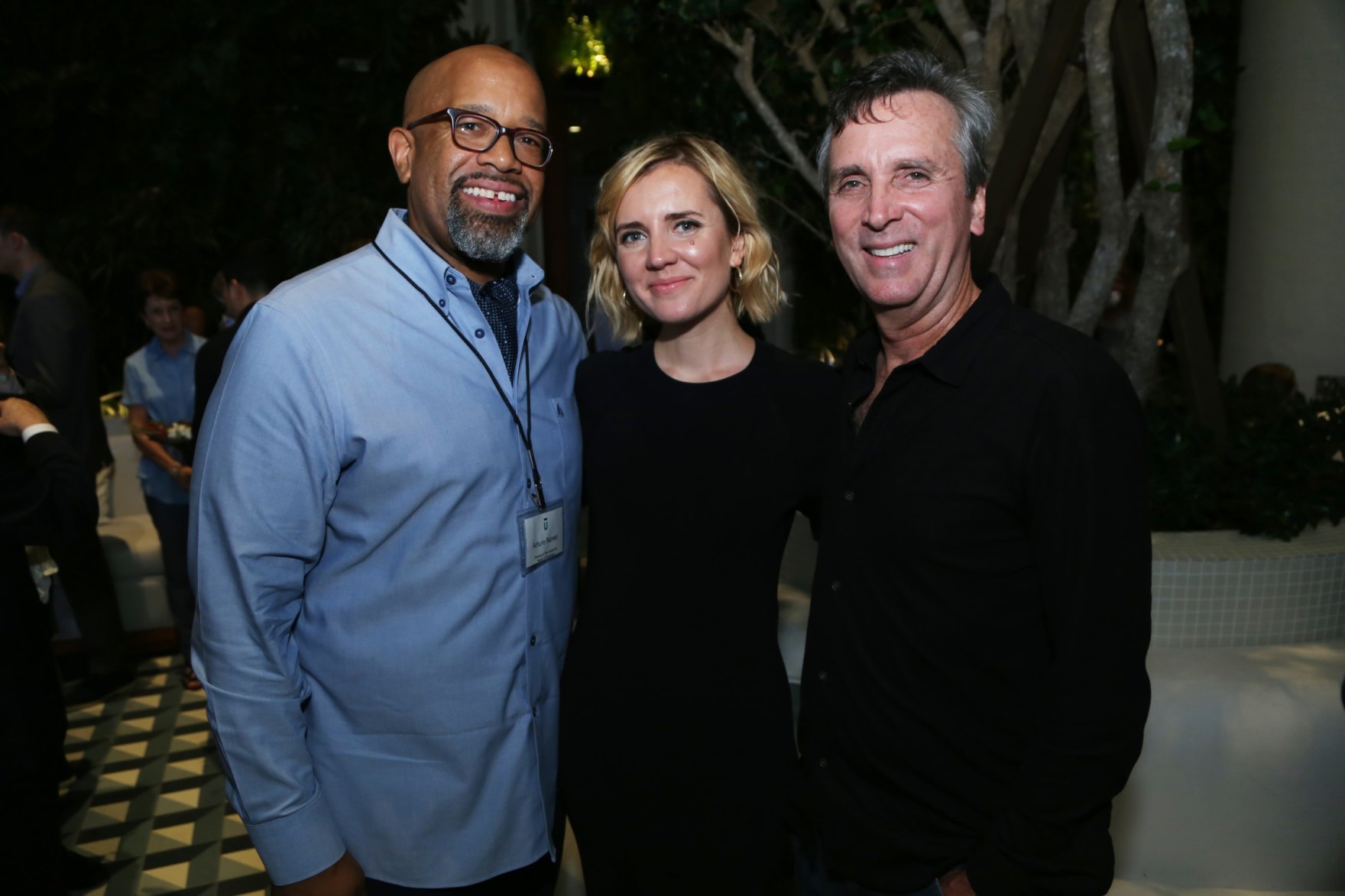 Arturo Nunez, Alex Daly, John Daly. The Underline SLS Brickell Launch Party.
Major funding for The Underline is provided by generous foundation and government partners whose donations and grants support construction, park maintenance, management and operations and community-based programming.
---
Planned

Giving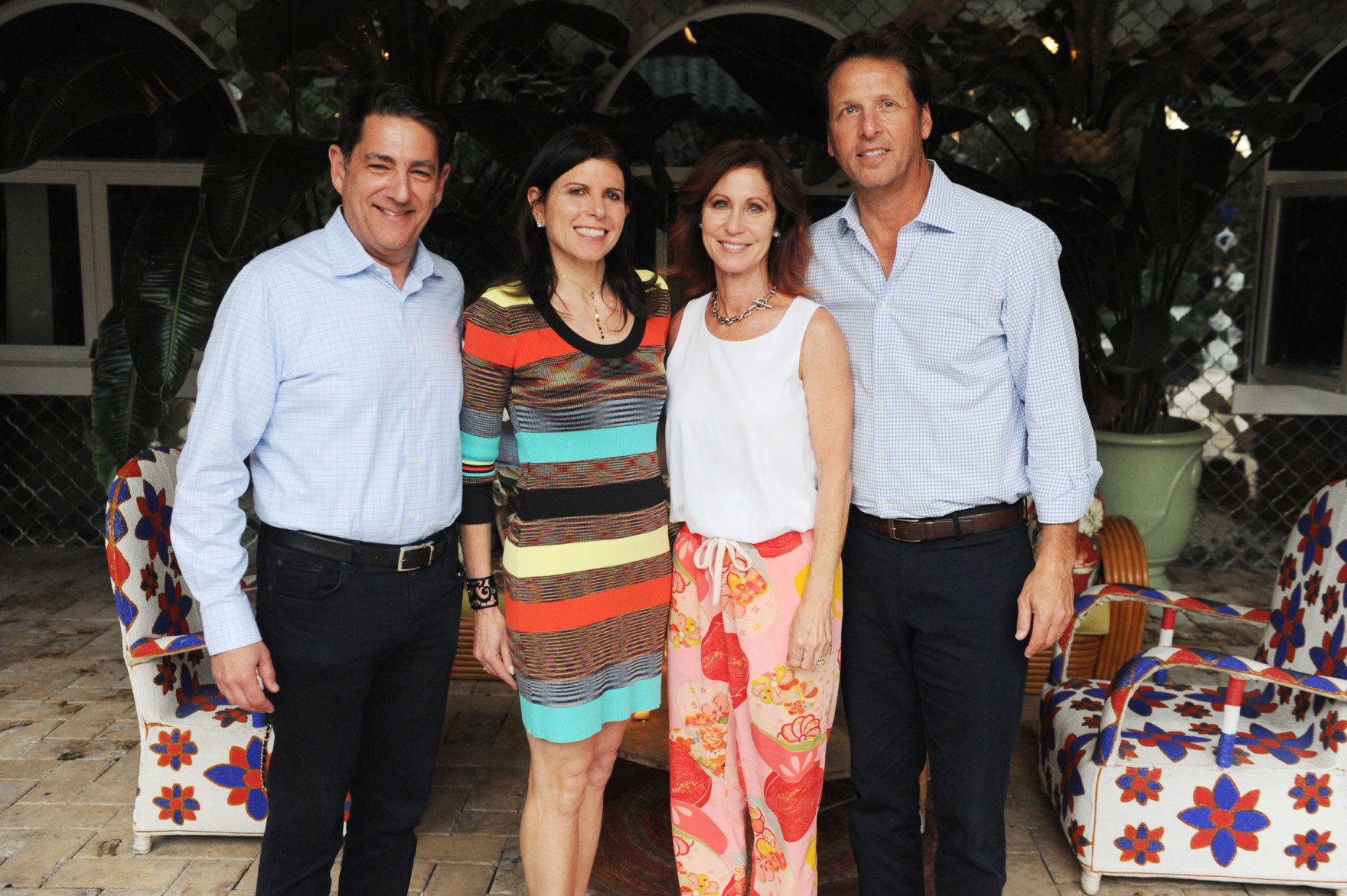 Jack and Arden Karson, Debi and Jeffrey Wechsler. The Underline Art Vision plan reveal at Ximena Caminos home.
The Legacy Society recognizes individuals who make a future gift to The Underline through their wills or other estate plans.
Planned gifts include:
A bequest in your will
Gift of life insurance policy
Charitable gift annuity
Charitable remainder trust
Gift of retirement plan assets
Please let us know if you have already included a gift to The Underline in your planned giving so we may thank you!