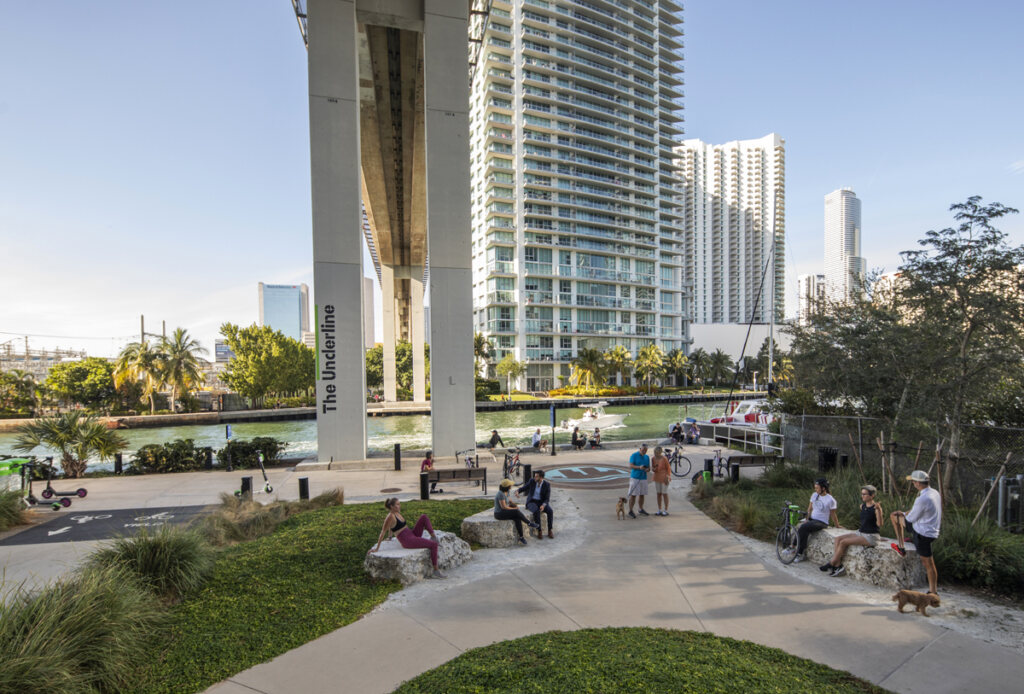 The northern terminus of the 10-mile Underline, the River Room connects to the Miami River Greenway at the Miami River and SW 7th Street. With a rolling topography of native grasses and pollinator plants, this city block is the place for dogs and their owners to rest and play—right on the riverfront.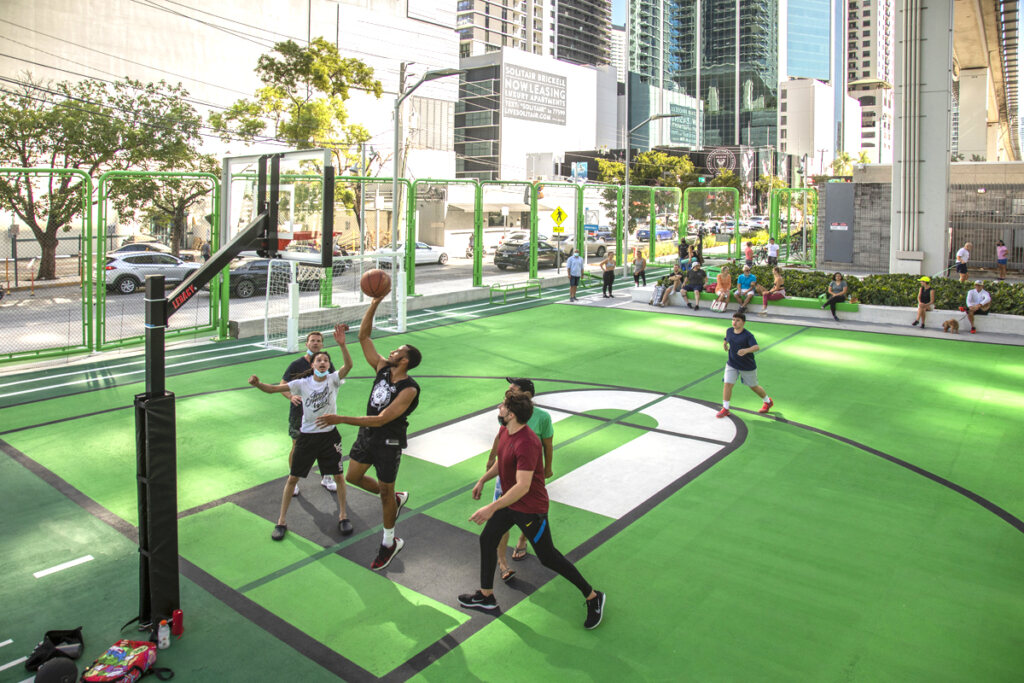 Located between SW 7th and 8th Streets, exercise with friends or solo in an outdoor gym complete with a flex court for half-court basketball, mini pitch soccer, fitness equipment, running track, and more.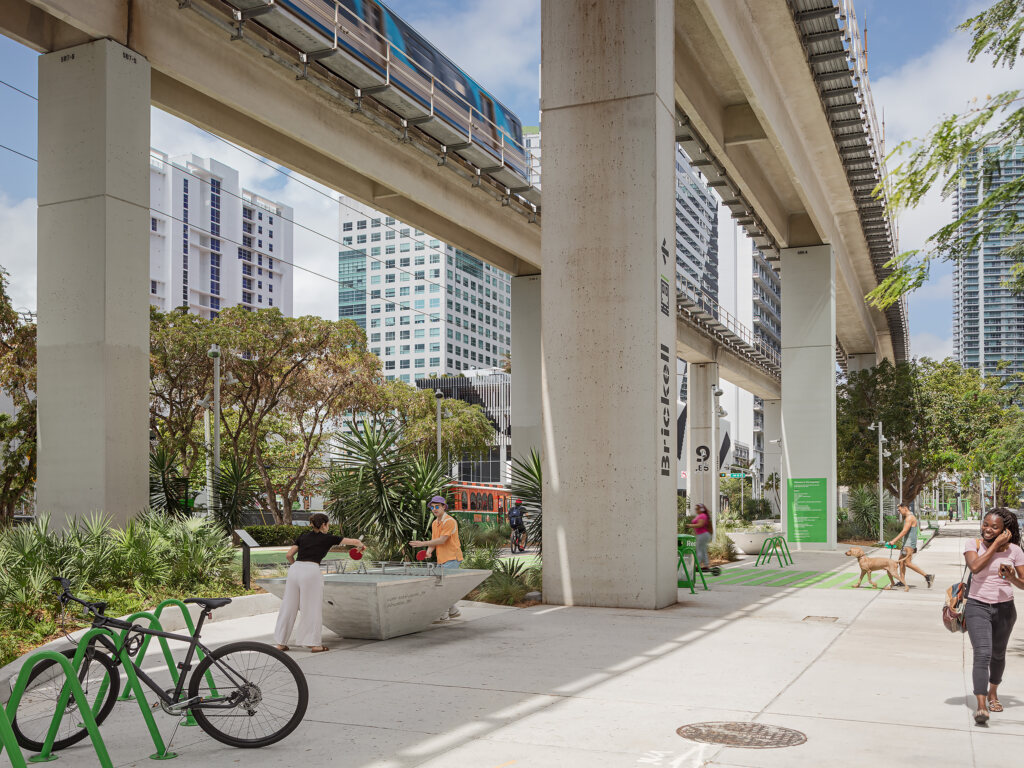 The Promenade between SW 8th Street and the Brickell Metrorail station features community gathering spaces including a sound stage and plaza for health & wellness, cultural and educational programs, communal dining table, tables for board games, and the Station Grove, a seating area at the Brickell Metrorail station entrance.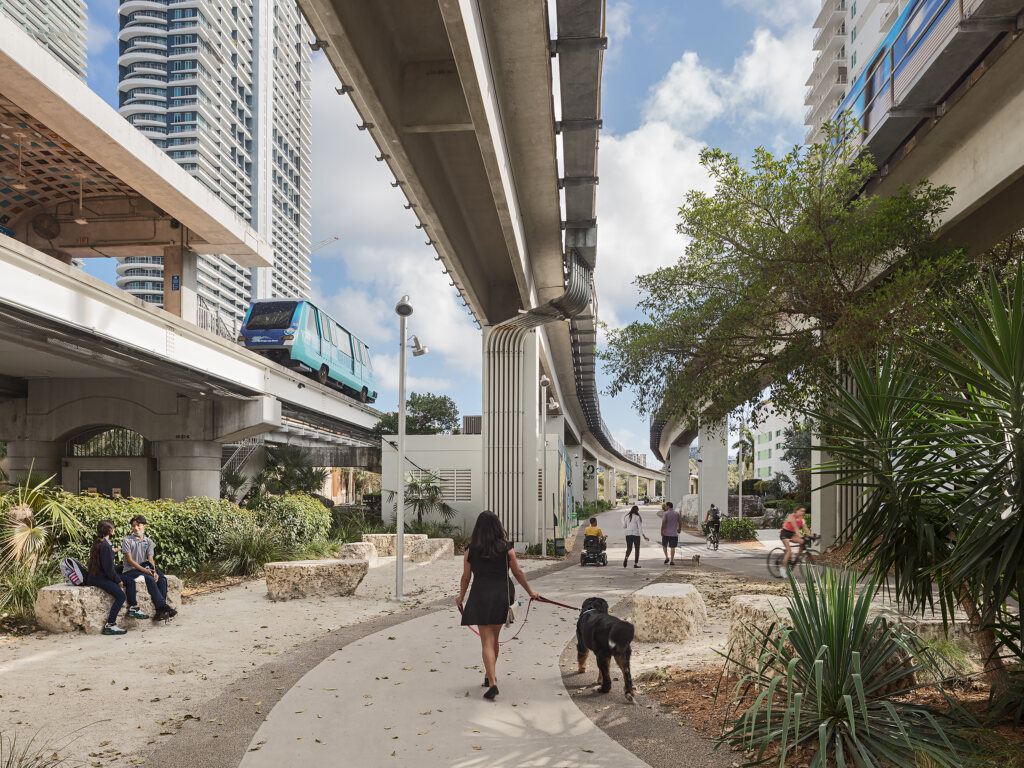 Stretching two blocks from the Brickell Metromover station to Coral Way and carved from native oolite rock from Miami's Rock Ridge, the Oolite Room is nestled in a natural canyon of stone with four butterfly gardens and meditative spaces.
Spanning 2.3 miles from Coral Way to SW 19th Avenue, Phase 2 is a significant milestone for The Underline. This expansion links the amenity-rich Brickell Backyard with the historic Roads, Shenandoah, and Silver Bluff neighborhoods in the City of Miami.
For more information on Phase 2 amenities, read here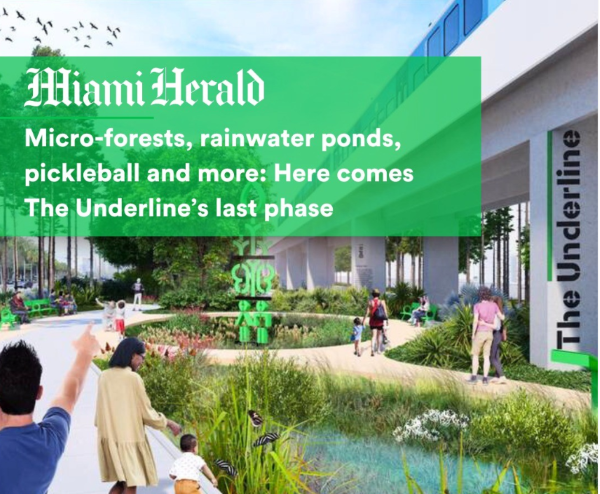 Check out recent news about The Underline.
Subscribe
Subscribe to The Underline's newsletter to receive updates on events, progress, and important news about the park.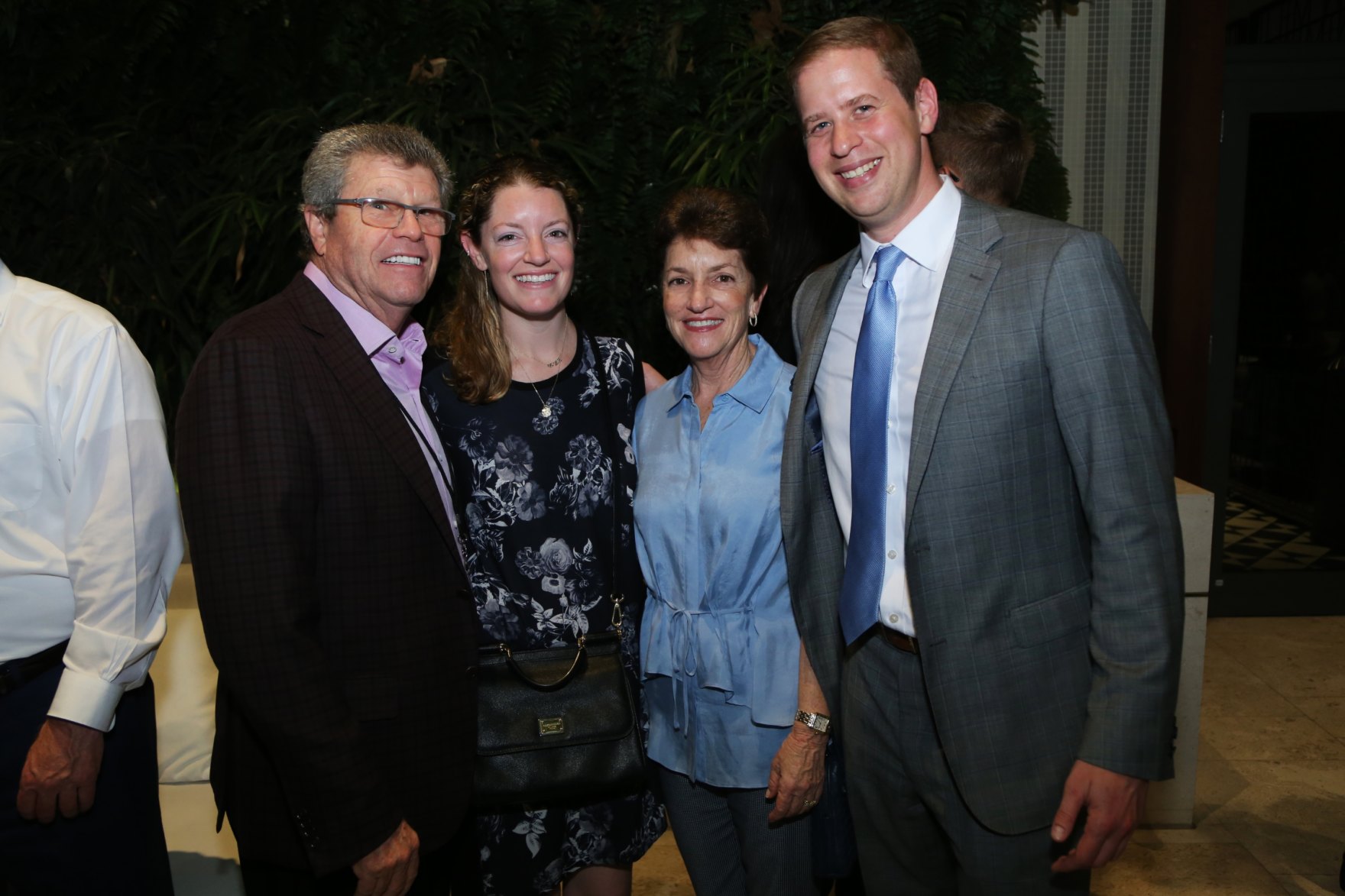 Donations will go a long way towards supporting The Underline's trails, facilities, art, and programming.