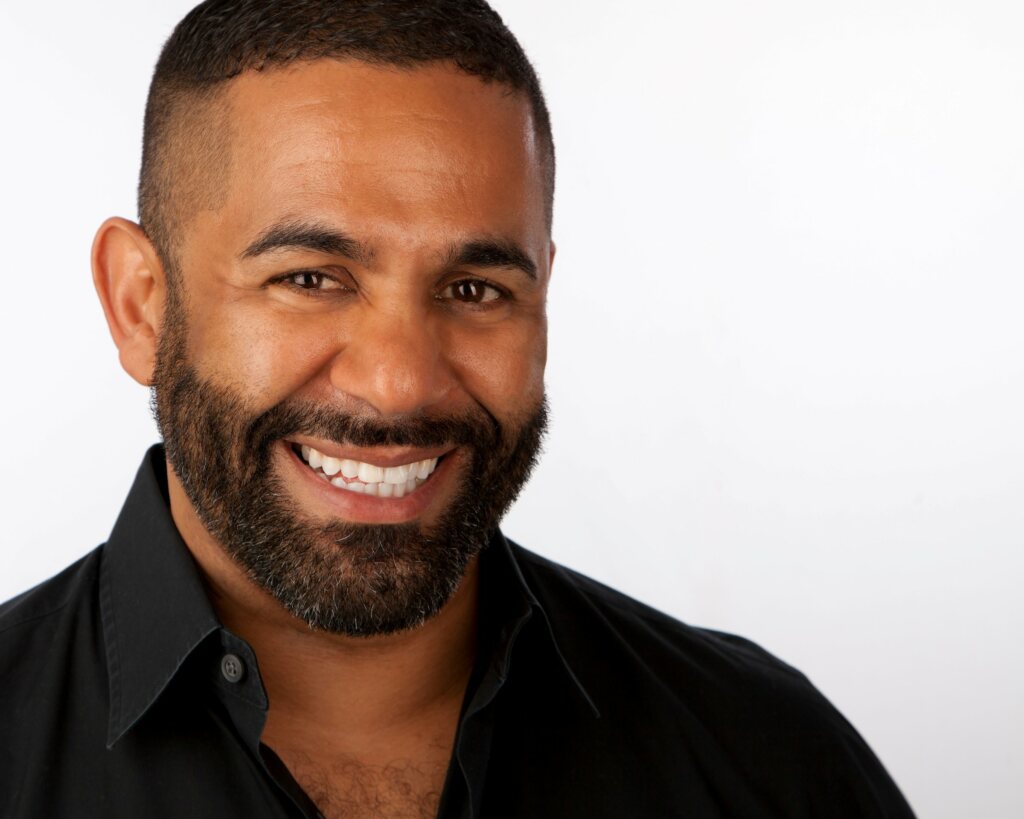 Gibson brings a decade of social justice and community activism expertise to the Board.
Friends of The Underline announces the addition of Daniel Gibson, Regional Vice President of Allegany Franciscan Ministries, to its Board of Directors. Gibson has worked to make Miami's streets safer for years and represents a critical community perspective as FUL continues to activate Phase 1 Brickell Backyard and begins construction on Phase II of The Underline, a 10-mile linear park connecting all of Miami through programming, technology and art.
"As a resident who lives directly next to The Underline, I look forward to the great opportunities to connect, engage and activate the many neighborhoods of Miami," said Mr. Gibson. "And now, as a Board member, I anticipate exploring more ways to address community problems such as health disparities, the digital divide and overall access to quality open spaces."
Daniel joined the Allegany Franciscan Ministries team in 2016 to oversee services in Miami-Dade County. A Los Angeles native, Daniel has lived in South Florida for the past 17 years. He is a passionate community leader and advocate for social justice, with deep experience in philanthropy, community development, public speaking, as well as program design, implementation and evaluation. He has created nationally recognized initiatives and programs, and initiated impactful systemic reform policies around issues as diverse as jail and prison reform, affordable housing and access to housing and medical care for the chronically homeless. A well-respected leader throughout South Florida, he is known just as much for his sense of humor as he is for his creative, adaptable, strategic, and innovative approach to his work.
"We are truly fortunate to have someone deeply immersed in supporting Miami residents and who has so much experience in creating social impact as a member of our Board of Directors," Founder/CEO and Chair of the Board, Meg Daly, said. "Daniel's people-first perspective and dedication to improving the quality of life for all Miamians will be a true asset to our team."
About Allegany Franciscan Ministries:
Allegany Franciscan Ministries, a non-profit Catholic organization, serves together as a compassionate and transforming, healing presence within the community is and is rooted in the tradition and vision of the Franciscan Sisters of Allegany. A member of Trinity Health, we provide grants and work with community partners in three regions of Florida formerly served by the Sisters' hospitals: Miami-Dade County, Palm Beach, Martin and St. Lucie Counties, and the Tampa Bay area of Hillsborough and Pinellas Counties. Since awarding its first grant in 1998, Allegany Franciscan Ministries has invested $105 million to over 1,700 organizations serving those most in need in these communities. In addition to awarding grants, our staff and volunteers work collaboratively with community partners and other funders to promote physical, mental, spiritual, societal, and cultural health and well-being in the communities we serve.
More about Daniel Gibson:
Prior to joining the Allegany team, Daniel was Chief Program Officer for The Lord's Place, a nonprofit in Palm Beach County Florida serving those who are homeless. At The Lord's Place he oversaw a $7.5 million program budget with 14 programs and 50+ staff, including leadership on jail reform policies and re-entry services. Previously, he worked at United Way of Palm Beach County as Director of Community Impact, and served as the Youth and Family Services Coordinator at Compass, interned at Columbia Hospital, and worked as a case manager and high school teacher at the Palm Beach Marine Institute.
Daniel has two undergraduate degrees (double major in Psychology and Theatre) from Yale University, and an MSW from Barry University in Miami. In addition to his many accomplishments, Daniel is proud to be completing his third and final year as a Robert Wood Johnson Culture of Health Fellow (a highly competitive and respected three-year fellowship), joining some of this country's top thought leaders around health, equity, diversity and inclusion. Daniel currently lives in Miami, Florida