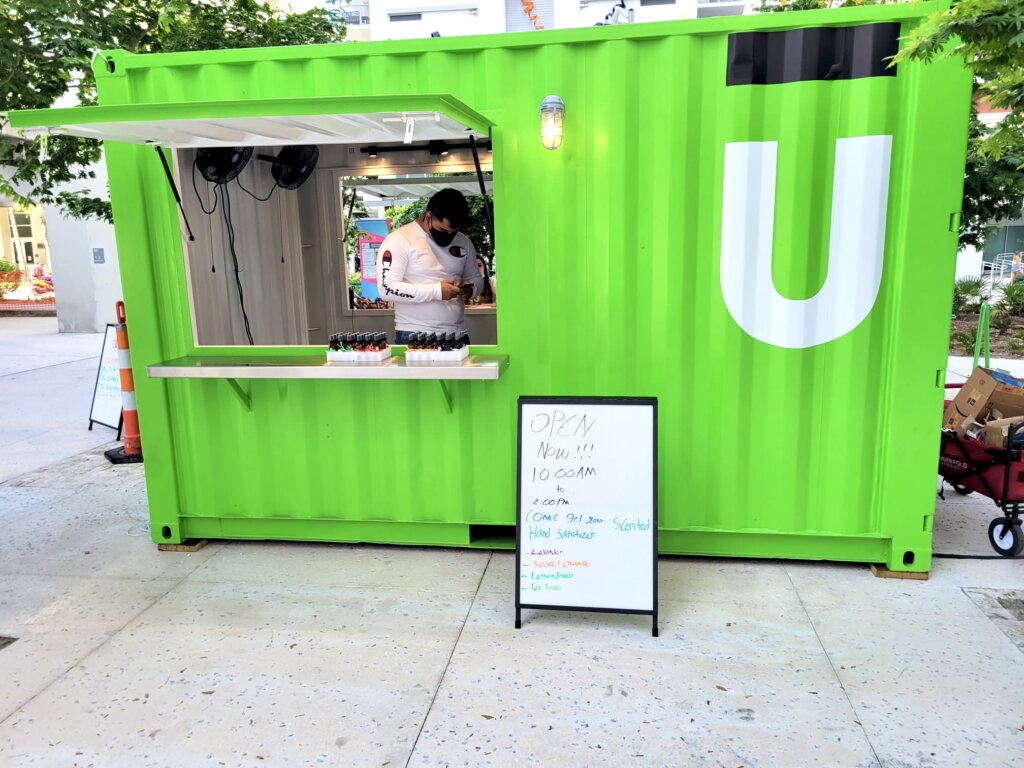 Sanity on the Go | Adan Corea, Coral Gables Sr. High
Sanity on the Go makes hand-made hand sanitizers with a variety of easy to carry and compact sizes. We will help our customers stop spreading germs and being exposed to other bacteria. Sanity on the Go helps keep keep your hands clean and smelling great all the time!
📍 You can find Sanity on the Go at The Underline's Kiosk in Brickell Backyard's Promenade in front of the North Entrance to the Brickell Metrorail Station. This is the address to the Brickell Metrorail Station: 1001 SW 1st Ave, Miami, FL 33130
💲Payment Method is Cash Only 💵.
Sanity on the Go Hours of Operations:
🗓 Saturdays and Sundays | 🕘 10 AM to 2 PM
• June 19th, 20th, 26th, and 27th
• July 3rd, 10th, 11th, 17th, 18th, 24th, and 31st
• August 6th, 7th, 14th, and 21st
🗓 Sunday | 🕒 3 PM to 7 PM
• July 25th
💡 For the entire Budding Entrepreneurs most up-to-date weekly schedule please visit our events page here.
📲 Follow Adan's entrepreneurship journey on Instagram at @SanityOnTheGo. 💚
📩 For more information on Sanity on the Go email: sanityonthego@gmail.com 💚
✅ To connect with The Underline team please fill out our comments form here.
•••⁠•••⁠•••⁠
🔗 Click here to learn more about the Budding Entrepreneurs at The Underline program!
•••⁠•••⁠•••⁠