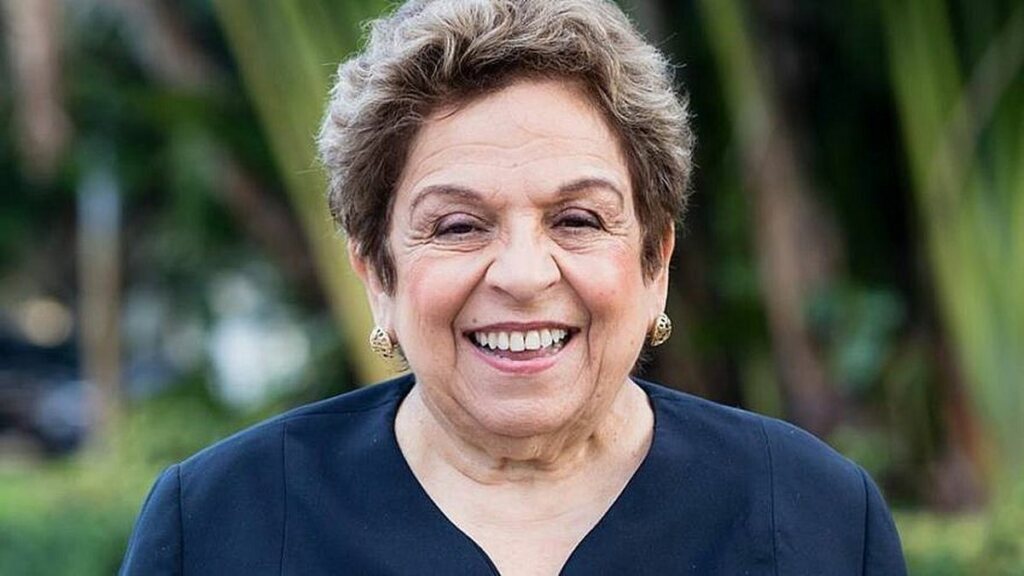 An educator, public servant, and health advocate, Shalala brings her expertise to the Board.
Friends of The Underline (FUL) welcomed their newest board member Donna Shalala, Professor Emerita of Political Science and Health Policy at the University of Miami, to its Board of Directors July 2021. Shalala has spent most of her career as a public servant fighting to improve the public health of South Florida residents and elevating the education of students as president of the University of Miami. Shalala's commitment to public safety and health makes her a valuable member as FUL continues to activate The Underline 10-mile linear park and trail's Phase 1, Brickell Backyard and begins construction of Phase ll.
"Fixing our infrastructure and reducing traffic in Miami has always been a priority," said Shalala. "The Underline will provide a better quality of life for Miami-Dade residents. It promotes innovative solutions to help alleviate traffic and will help improve local infrastructure. As a Board member, I'm excited to be part of a project that will connect all of the people in South Florida."

Dr. Shalala returned to the University of Miami as a Professor Emerita of Political Science and Health Policy after representing Florida's 27th congressional district for one term. Her successful career both in academia and as a dedicated public servant provides the project a unique set of skills and leadership. She has been described as "one of the most successful government managers of modern times" by the Washington Post. A passionate leader who has fought to improve the quality of life of all South Floridians, Dr. Shalala supported bills that raise the minimum wage and encourage a clean energy economy. With more than 17 years of living in Miami, she is a well-respected leader who is helping to transform the community.
"We are honored to have Donna Shalala join the Friends of The Underline board of directors and I am personally humbled to serve alongside her," says Meg Daly, Founder of Friends of The Underline. "Donna is one of those rare individuals who is visionary in her leadership, fierce in her work to improve quality of life, and 'forever young.' With her skills and smarts, she will help our board raise private funds and ensure The Underline delivers the promise of transforming Miami."
More about Donna Shalala:
Born in Cleveland, Ohio, Shalala served as President of the University of Miami (2001-2015), Chancellor of the University of Wisconsin-Madison (1987-1993), and President of Hunter College of the City University of New York (1980-1987).
One of the country's first Peace Corps Volunteers, her public service also includes serving as Secretary of the US Department of Health and Human Services in the Clinton administration for eight years, and Assistant Secretary for Policy Development and Research at the US Department of Housing and Urban Development in the Carter administration. She also represented Florida's 27th District, 2018-2021.
In 2008 President George W. Bush selected her as the recipient of the Presidential Medal of Freedom, the Nation's highest civilian award. She was named "America's Best Leaders" by U.S. News & World Report (2005), received the Nelson Mandela Award for Health and Human Rights (2010), and was inducted into the National Women's Hall of Fame (2011). Congresswoman Shalala received her A.B. from Western College for Women and her Ph.D. from Syracuse University.