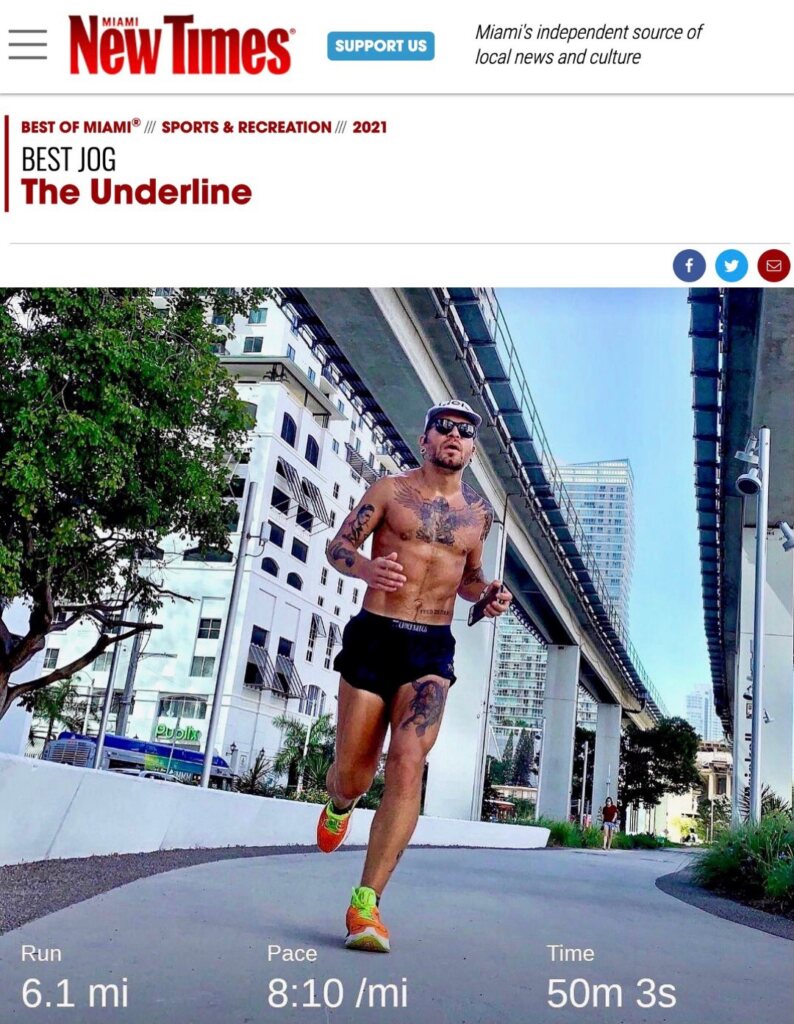 The Underline is named Best Jog in Miami, by Miami New Times. The Best of Miami 2021 issue highlights all the things locals love about Miami.
"Every great city has its great parks and open spaces. Miami is home to a plethora of top-tier parks that offer vibrant greenery and a respite from the urban bustle. But when it comes to your jog, why not enhance the experience by availing yourself of the unique, ten-mile linear park that stretches all the way from Brickell to Dadeland? Welcome to the Underline, an outdoor park-in-progress that's revitalizing the space underneath the Metrorail."
Read this article here.