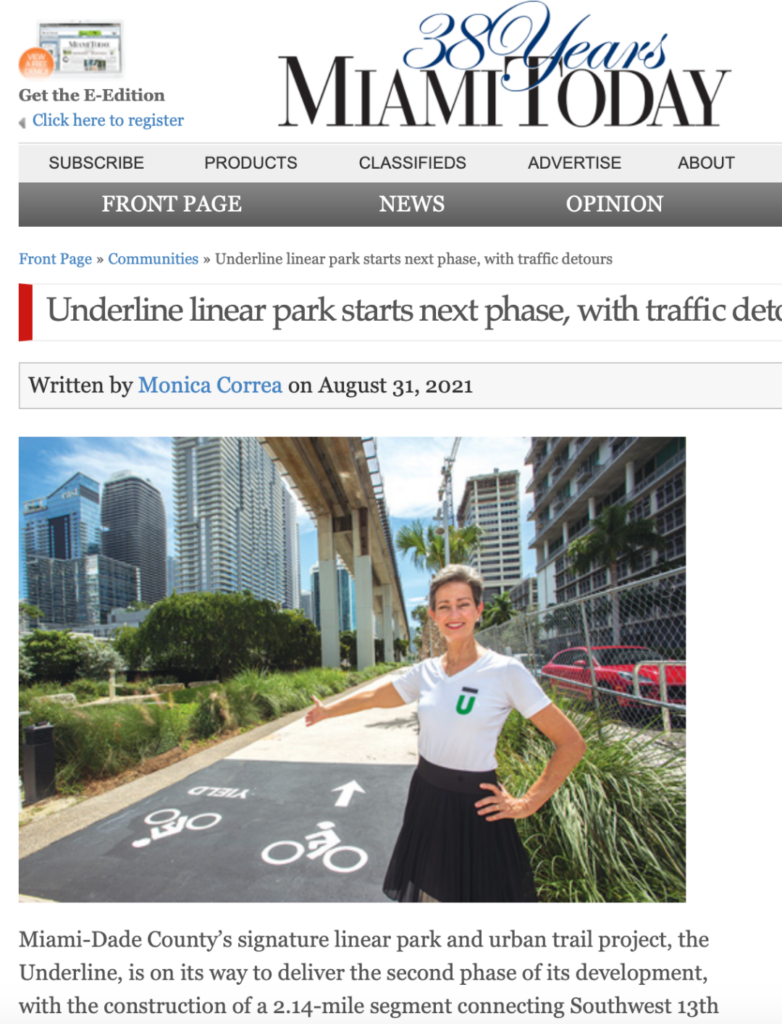 Miami-Dade County's signature linear park and urban trail project, The Underline, is on its way to deliver the second phase of its development, with the construction of a 2.14-mile segment connecting Southwest 13th Street to 19th Avenue.
The project, which is now estimated to cost around $141.2 million, came to life with the public-private partnership of the Miami-Dade Department of Transportation, the Public Works and the Parks, Recreation and Open Spaces Department, and Friends of The Underline, a non-profit organization whose mission is to deliver this 120-acre linear park that covers 10 miles of the area under the Metrorail.
Read this article "Underline linear park starts next phase, with traffic detours" here.