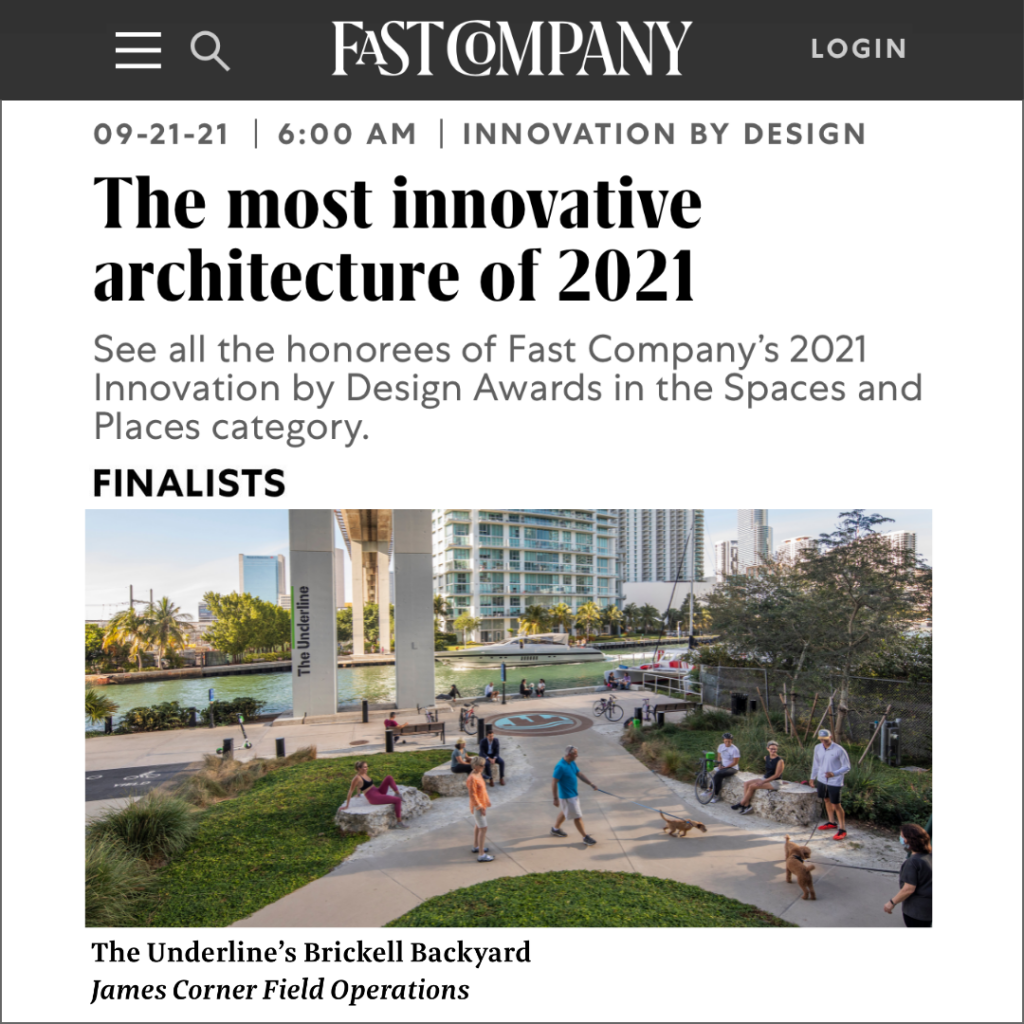 The Underline is a finalist in two design categories in this year's Fast Company 2021 Innovation by Design Awards!
The 2021 Innovation by Design Awards honors the designers and businesses solving the problems of today and tomorrow. It is one of the most sought-after design awards in the industry. With 37 categories, The Underline and project designer James Corner Field Operations are the lucky recipients of the most innovative architecture and best urban design of 2021.
Innovation is one of The Underline's core values and a fundamental pillar. We are excited to celebrate being the recipient of these coveted awards, especially in a field with some of the world's most innovative projects.
Be part of The Underline's world-class innovative architecture and design movement, support The Underline and great design TODAY! Donate at: 🔗 theunderline.org/donate