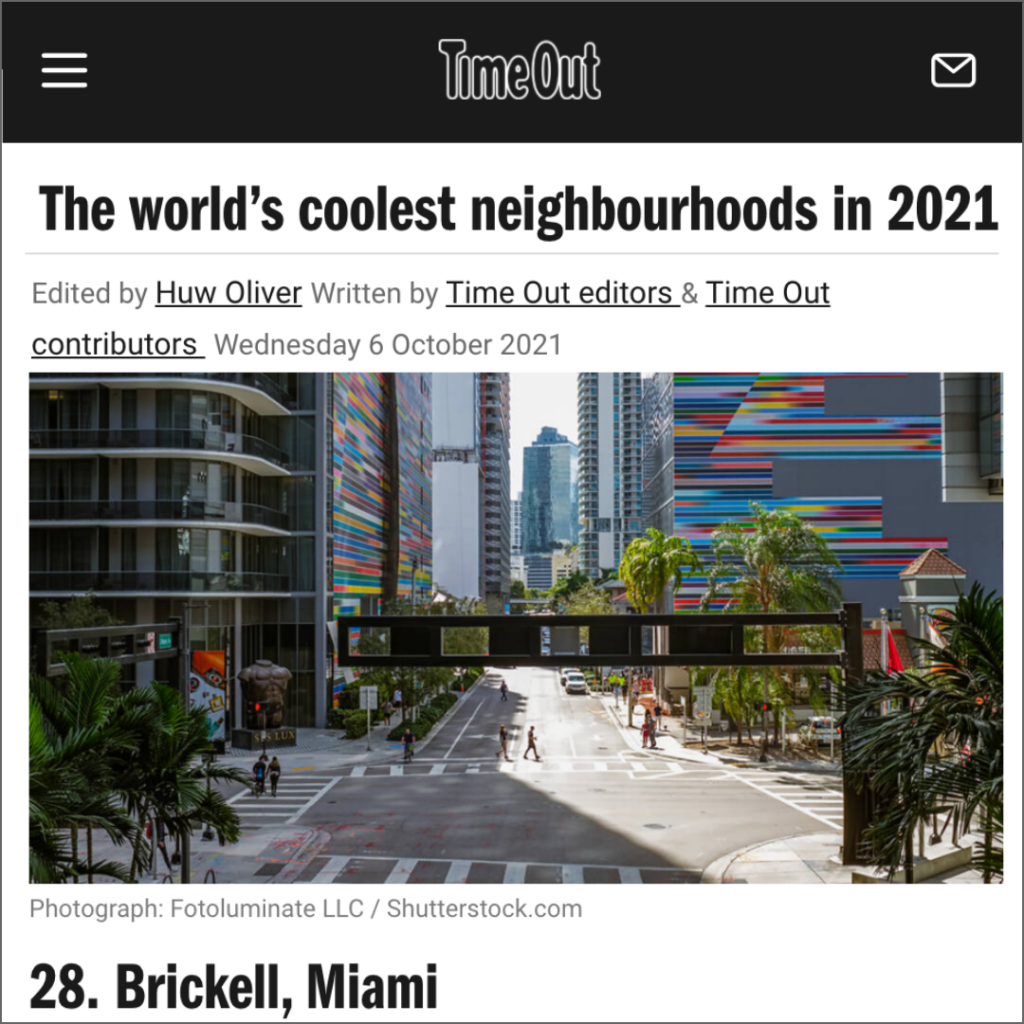 The Underline is credited for being one of the reasons why Miami's Brickell community is one of the 49 coolest neighborhoods in the world.
Every year Time Out surveys city-dwellers to find the world's coolest neighborhoods. They rate each neighborhood based on the food, culture, nightlife, community spirit, sustainability, and "cool stuff."
And, why is Brickell so cool? "Miami's mini Manhattan continues to grow and evolve – and not just upwards. Earlier this year, phase one of The Underline – a 10-mile linear park – opened in Brickell, adding tons of outdoor space for exercising, community events and public art to the dense city centre. Dubbed the Brickell Backyard, the development is dotted with diverse habitats and butterfly gardens created with help from Fairchild Tropical Botanic Garden."
The Underline's mission is to celebrate diversity and culture. We're excited to be one of the key drivers of making Brickell a unique and great place to live, especially in light of the other 48 amazing locations in Time Out's list!

Join The Underline's mission to transform Miami through innovative urban trails that support connecting people to their environment and each other to create a safe, healthy, equitable, and sustainable community. Donate at: 🔗 theunderline.org/donate-to-the-underline