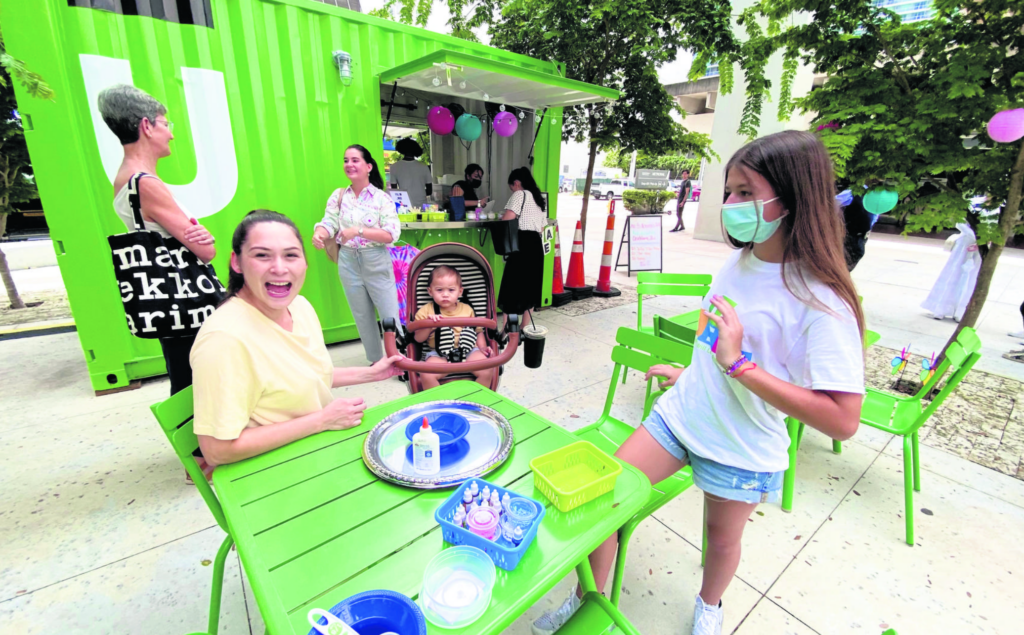 Miami Herald shares the life-changing experiences of The Underline's Budding Entrepreneurs program. In partnership with Miami-Dade College and with funding from the Children's Trust, 10 high school students launched the businesses of their dreams at The Underline's Brickell Backyard last summer. Last week, the winning Budding Entrepreneur, Delfina Incani, received a $2,000 grant to support her future entrepreneurship endeavors.
Malik Rolle, creator of Ice Cold Youth, a snow cone business intended to evoke nostalgia and reminiscence and community connections. "Snow cones have such a nostalgic appeal to people," Rolle says. "Every time you have one, it brings back memories. So the idea of making them available was to make connections with the community and…talk about different things going on in their lives."
"Rachel Spector, associate director of programs at The Children's Trust, said students like Rolle said they found the program life-changing. "He said he would never have had an opportunity like this — and that he wasn't even certain he was going to have the opportunity to study in college."
Read more here!