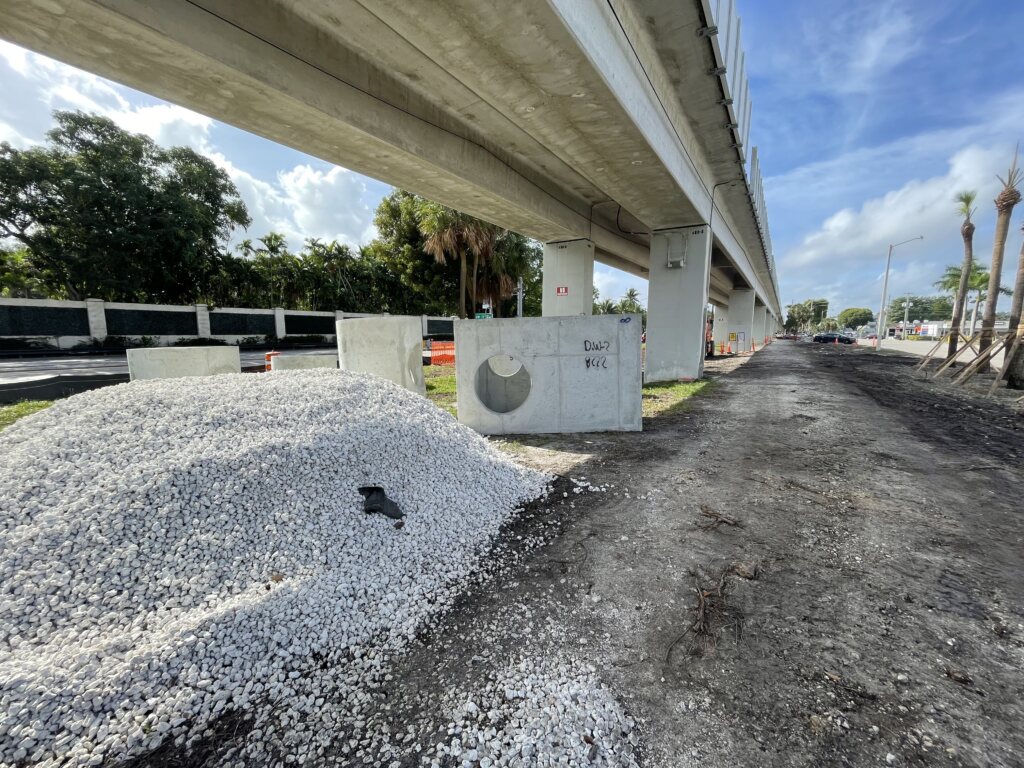 Between SW 19th Avenue and SW 17th Avenue, we will continue with soil remediation and earthwork, and next week we will begin placing conduits for electricity.
Between SW 16th Avenue and Vizcaya, we will continue drainage installation, the demolition of the existing Vizcaya Plaza, and as needed relocating trees.
Between the Vizcaya Station and SW 23rd Road, informational tags with QR codes are on trees that are being relocated and removed. Trees that are remaining are protected by orange fencing. Tree work will be completed this week and we are working hard on drainage installation this and next week.