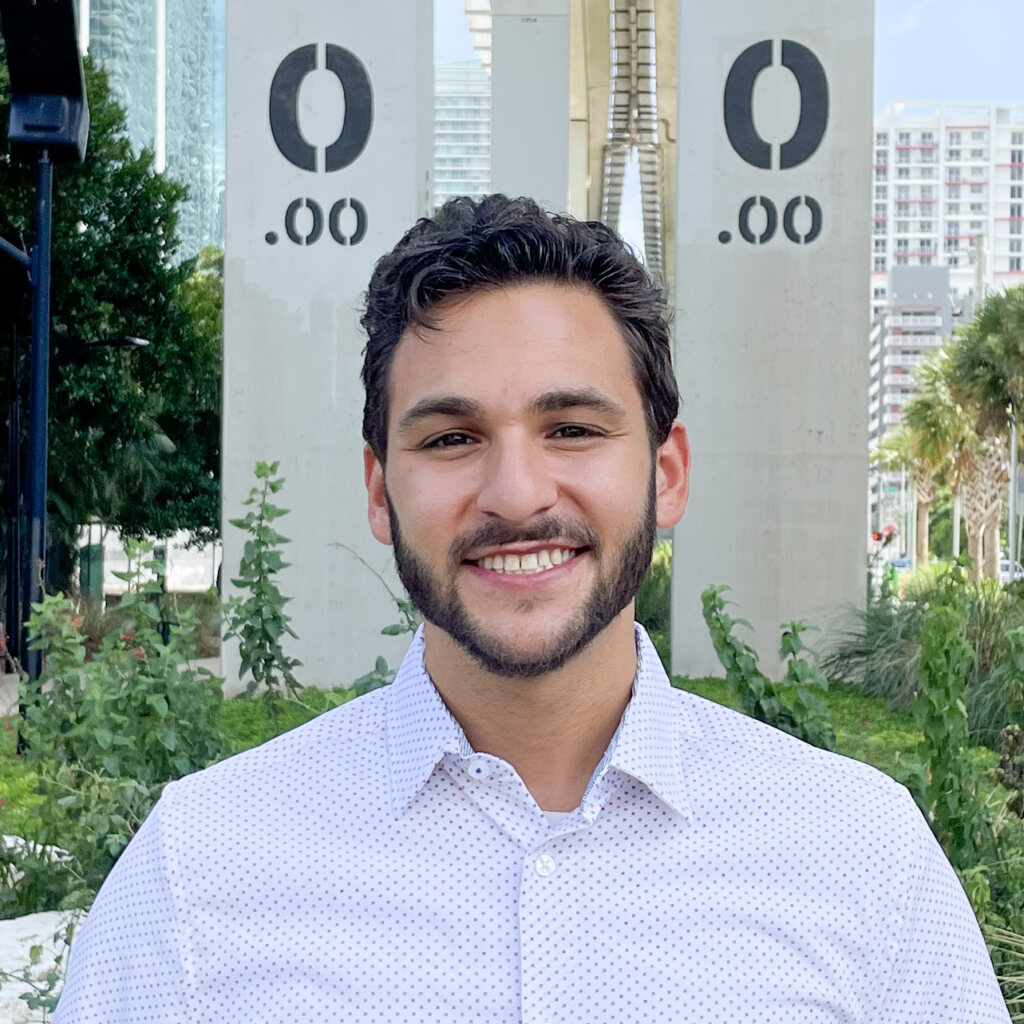 Jake Moskowitz is a global entrepreneur, startup mentor, and digital strategist with over 10 years of experience.
Miami, FL- Friends of The Underline is advancing new technology initiatives in Miami's most dynamic public space with a new Chief Innovation Officer (CIO), Jake Moskowitz. With an extensive background in transportation technology, the new CIO will design and develop pioneering technology to enhance The Underline's visitor experiences and civic engagement.
Thanks to a generous grant from the Knight Foundation, free ubiquitous WiFi provided by Hotwire Communications is planned for the entire 10-mile linear park, making The Underline a national leader in providing accessible technology to the public. Through Moskowitz's leadership, The Underline will build upon this foundation to create more tools to help bridge the digital divide and enhance the operations of the multimodal trail and park.
Originally from Atlanta, Moskowitz is a digital strategist with a bachelor's degree from the University of Georgia. At the age of 23, Moskowitz founded Voyhoy, a multimodal travel platform & API that allowed travelers to compare and buy bus, plane, and train tickets throughout South America. He most recently worked as a mentor and independent consultant in Seattle helping to launch a new venture capital firm and advising companies in the development of programs focused on internal innovation.
"The Underline is a pioneer in building a world-class public space that embraces innovation and intuitively integrates technology in the urban environment. I am thrilled to join such a bold and ambitious project and can't wait to play a role in connecting this community and its citizens to each other and to the place," said Moskowitz.
As Chief Innovation Officer, Moskowitz will help oversee the planning, design, and implementation of The Underline's Tech Master Plan. He will lead all technological development helping to create an optimal user experience on The Underline.
"We are thrilled to leverage Jake's experience to create and implement innovative technology that provides deep civic engagement and vibrant experiences for guests and visitors," Meg Daly said. "His expertise will ensure the implementation of technology that enhances and supports The Underline's bold vision to build a healthier and more equitable, sustainable and mobile community."
###
About Friends of The Underline
Our mission is to deliver and activate a 120-acre, world-class linear park spanning 10-miles below Miami's Metrorail that will transform regional mobility and celebrate diversity, culture and lifelong learning. Through innovative urban trails and creative programming, we are connecting people to their environment and each other to create a safe, healthy, equitable, and sustainable community. For more information visit theunderline.org.