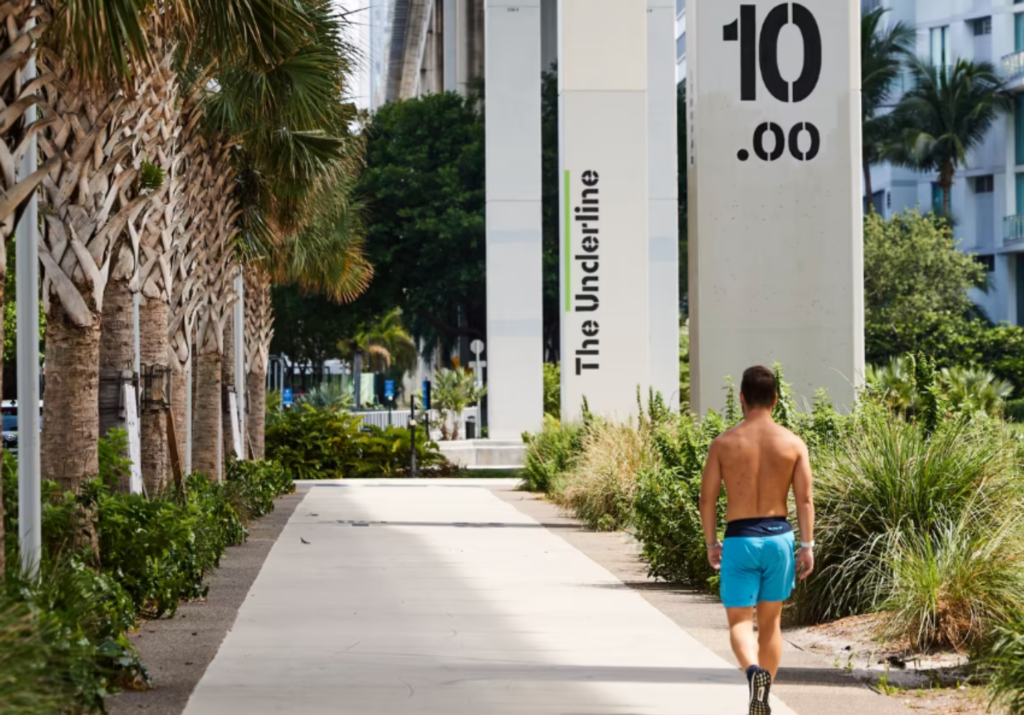 The Underline receives international coverage from the Swedish newspaper, Svenska Dagbladet.
The travel story spotlights Miami as a destination with more to offer than beaches. The article features popular neighborhoods Coconut Grove and Coral Gables, art, and The Underline! We're thrilled to be covered as an attraction that is transforming Miami into a safe place for visitors to walk, bike, and do yoga!
Read the full article here.
Translation of the excerpt:
SPARKLING SKYSCRAPERS SURROUND the elevated train tracks in the Brickell neighborhood, often referred to as the Manhattan of the South.
A park is currently being built along the elevated Metrorail, which connects Miami's various neighborhoods, where you'll be able to bike, run and do yoga. The 10-mile-long strip of the park is due to be completed in 2025. Still, already today the financial district boasts a shady outdoor gym and outdoor couches that make it possible to eat lunch while watching flashy speedboats cruise by on the Miami River. Inspired by New York's popular High Line, the idea of the park came to Meg Daly following a bicycle accident eight years ago.
"I broke both elbows and couldn't drive to my doctor. Instead, I had to walk, and that's when I discovered how nice it was in the shade under the train tracks" says Meg Daly.
Meg Daly, whose family is a big name in the city's theatre world, began courting the city planning office, which decided to invest $140 million in developing the park.
"Miami has been one of the most dangerous cities in the United States for pedestrians and cyclists. But people who move here want a new way of life. It doesn't hurt that the park also attracts tourists," says Daly, who today runs the organization Friends of The Underline.