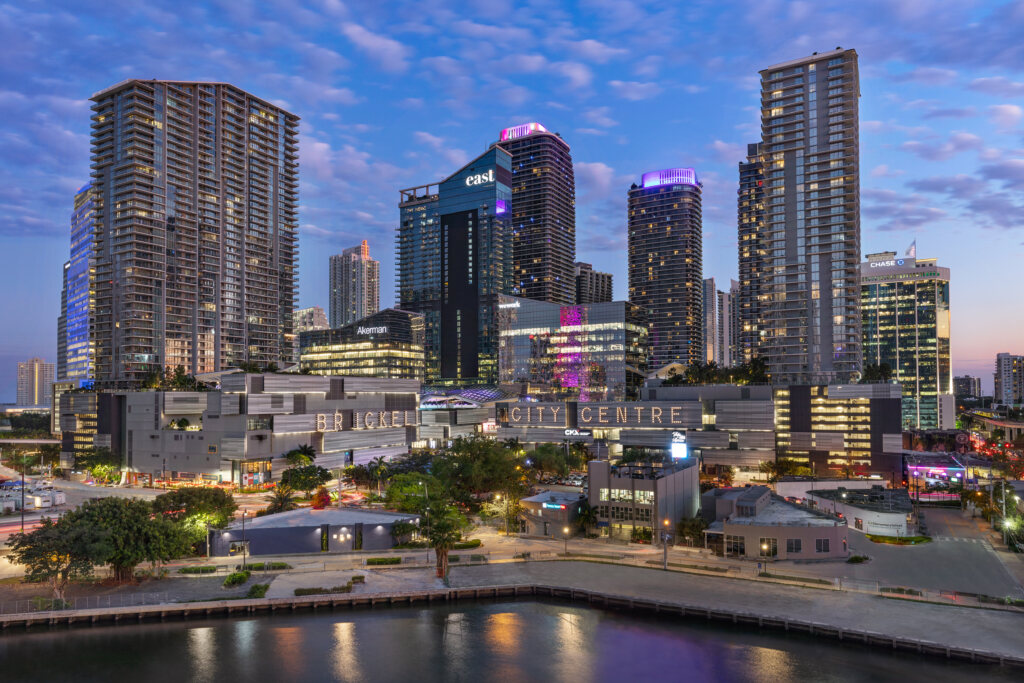 Swire Properties is celebrating its global 50th Anniversary this year and The Underline is celebrating its connection to Swire and Brickell City Centre!
Headquartered in Miami since 1979, Swire Properties Inc is the U.S. real estate subsidiary of the British-born multinational Swire Pacific Holdings Ltd, a 200-year-old corporation with principal interests in trade, aviation and real estate. In its four decades in Miami, Swire Properties' has master planned and developed Brickell Key in downtown Miami, and Brickell City Centre (BCC), a landmark mixed-use complex that has transformed the heart of the city into a thriving, dynamic community.
An achievement in innovation and artistry, the live, work, play Centre is also a destination for fashion, culinary and engaging community experiences. With two residential towers, two mid-rise office buildings and the EAST, Miami Hotel, BCC offers four levels of luxury, premium and world-class dining and entertainment that are currently interconnected over three city blocks with plans for future expansion in the following years.
The Centre will continue evolving with its first expansion. The recently announced first-ever supertall office tower in Miami, One Brickell City Centre, will be the tallest and most dynamic office building in Miami with the largest floorplates for a building of its kind in South Florida. The new tower will be seamlessly connected to BCC's 500,000 square foot of established retail and entertainment, increasing Miami's value as a business destination and attracting the world's leading companies to one of the 2023 World's Best Cities according to the international consulting group Resonance.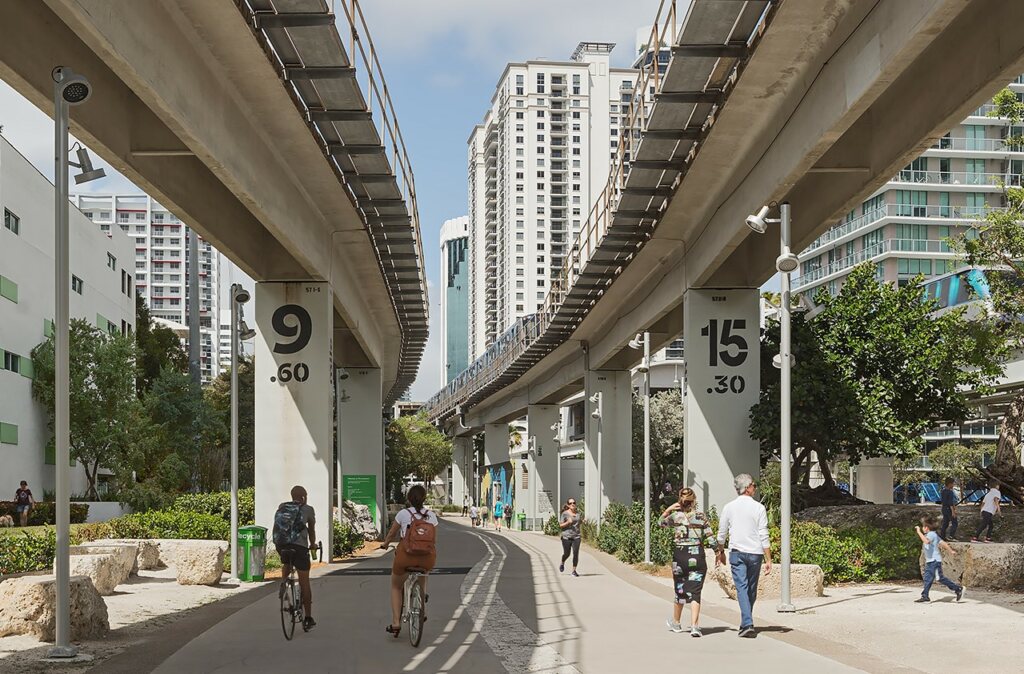 City Building.
Before The Underline was built, Miami-based leadership at Swire Properties saw the connection between their purpose to transform what's possible for a city into reality and The Underline's potential to transform Miami-Dade County. They believed in balancing urban development with public green spaces that serve our diverse community with equitable, accessible health and wellness, resiliency and environmental benefits.
Swire became an early partner with The Underline project because of many shared values, in particular, environmental resiliency and community. Swire puts a strong focus on sustainable development with environmentally sound buildings that use an integrated design approach that addresses issues from climate change to biodiversity and energy reduction. Brickell City Centre's unique sculptural icon the Climate Ribbon is one example of innovative approaches to sustainable development.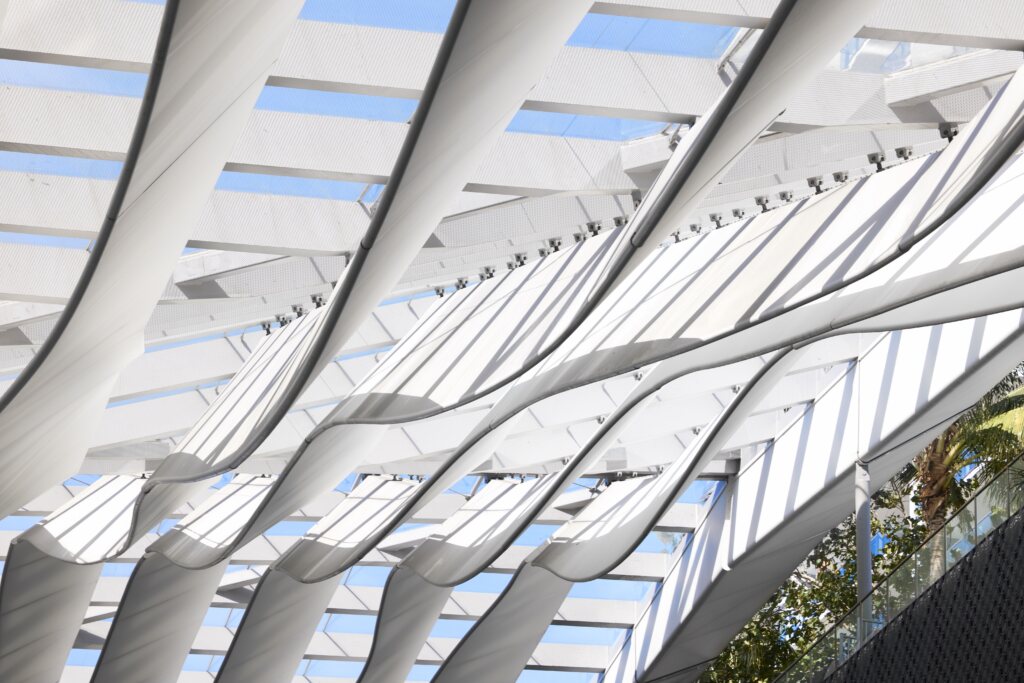 The Climate Ribbon.
Designed by the leading architecture firm Arquitectonica, the Climate Ribbon is a visually striking, innovative sustainability feature comprised of an elevated trellis of steel, glass and canvas. Spanning 150,000 square feet and connecting different parts of the Centre over three city blocks, the Climate Ribbon uses passive energy design strategies to naturally improve the microclimate of the underlying space – it serves as a sunshade, creating air flow and collecting rainwater, while allowing the shopping center to be open-air and naturally lit.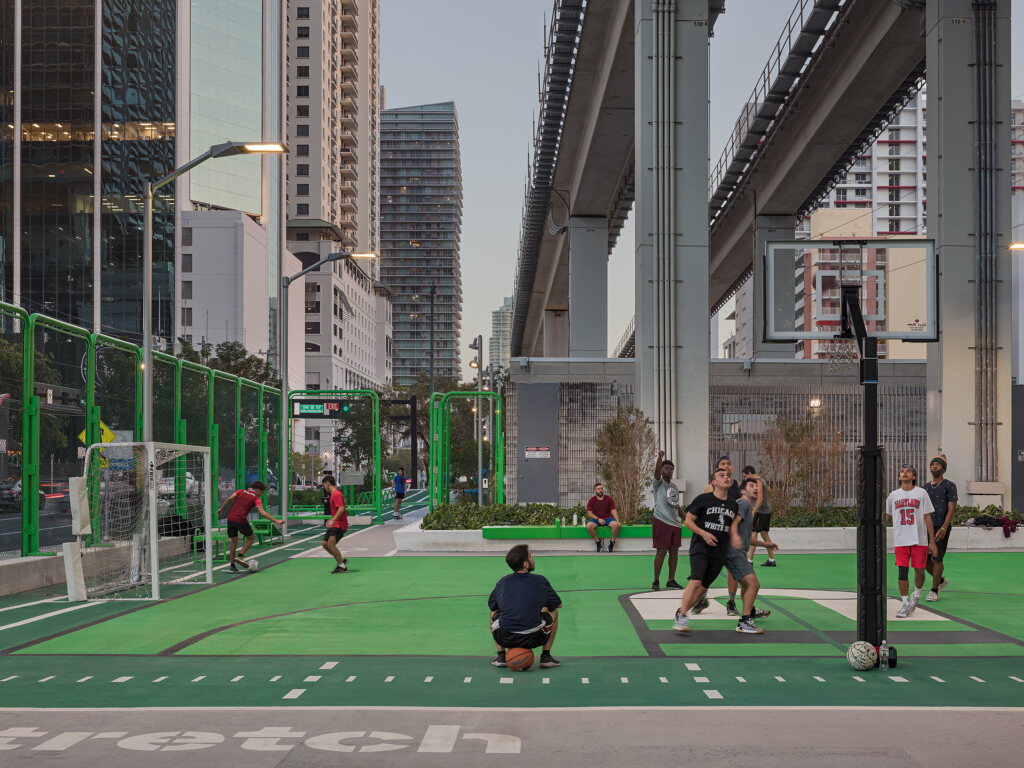 Community investment.
Swire Properties invests in a number of local organizations that support our local community including The Underline. As the sponsor of The Underline's Urban Gym Flex Court, Swire's donation supports the operations and maintenance of the court that welcomes thousands of kids and adults to play soccer and basketball in a safe urban environment each year. The Flex Court also hosts the Jr. HEAT program serving children from Little Havana to Overtown as well as the popular Family Days which draw families from around the county to play and meet new friends.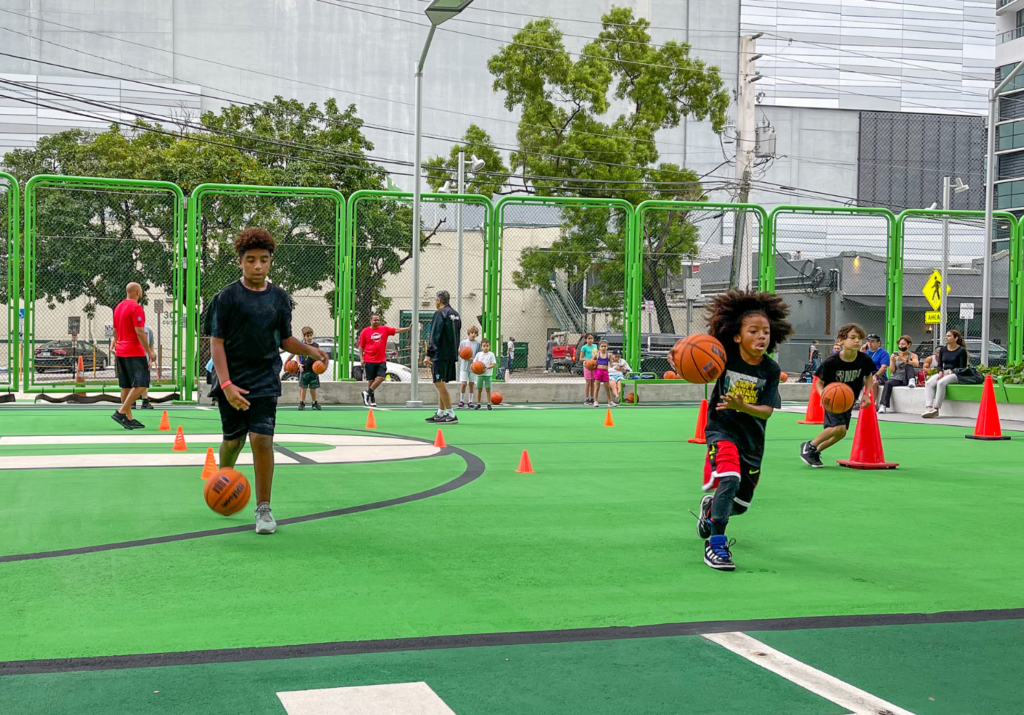 Partnership with Purpose.
Thanks to Swire Properties for being one of The Underline's Anchor Connections and to Kieran Bowers, President of Swire Properties Inc, who has served on The Friends of The Underline's Board of Directors for the last five years.
We look forward to building a better Miami with you.