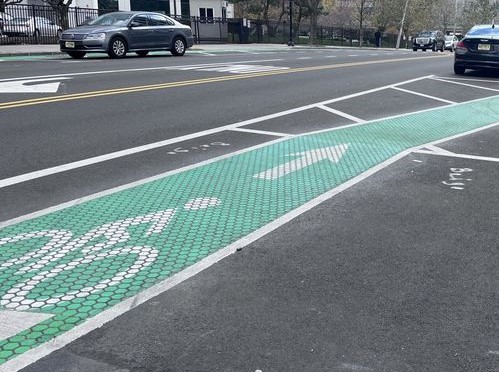 There are cities across the country taking vital steps to make their streets safer for to walk on foot and ride a bike, and now, you can include Miami as one of them. As urban planners and engineers look to design safe public spaces and repurpose existing urban infrastructure, success stories like Jersey City are getting the attention they deserve. In this Bloomberg article, we see how important it is for not only city planners to be involved, but for elected officials and policy makers and community members to be engaged too.
Jersey City adopted Vision Zero and has a three part approach to reducing traffic fatalities that include listening to the community, experimentation and creative implementation. The Underline follows this tactical urbanism approach that engages all levels of the public and private sectors. Look for more listening sessions as we design Phase 3 and prepare to program and open Phase 2 next Fall.
Click here to read the full Bloomberg article.